U.S. U-16 Girls National Team falls 4-0 to Germany to open camp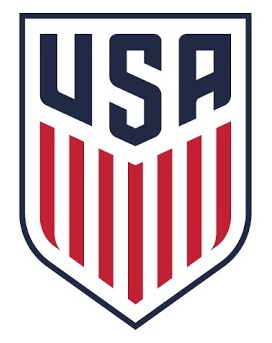 GROßENKNETEN, Germany (Via U.S. Soccer) – The Under-16 Girls' National Team fell to Germany 4-0 in the first of two matches against the hosts during a training camp in Germany.
The teams will play again on Sept. 14 in Wildeshausen, located in the northern part of the country, southwest of Hamburg.
In a match that featured 40-minute halves, Germany scored on a corner kick in the 20th minute that the USA failed to clear and then again off a cross in the 35th minute. Germany added a third just before halftime on a shot from outside.
The U.S. team stepped up its game in the second half and had most of the play, but could not find the net and the Germans added another in the game's final minute after a U.S. mistake in the back.
+READ: U.S. U-19 Women's National Team defeats China in CFA Tournament
U.S. U-16 WNT head coach Kacey White took 20 players to Europe with 17 born in 2002, two in 2003 and one in 2004. This is the second international trip of the year for this age group, which won a tournament in Belgium in May by defeating Croatia, Belgium and Switzerland.
In 2017, this group of players moved up from the U-14 level and will spend two years as the U-16 GNT before moving on to the U-18s. These players are all age-eligible for the 2018 U-17 Women's World Cup, which has an age cut-off of players born on or after January 1, 2001, but will eventually be the core age group for the team that will attempt to qualify for the 2022 FIFA U-20 Women's World Cup.
U.S. U-16 Girls' National Team Match Report
Match: United States U-16 Girls' National Team vs. Germany U-16 Girls' National Team
Date: September 12, 2017
Competition: International Friendly
Venue: Hans Jurgen Beil Stadium; Großenkneten, Germany
Kickoff: 4:30 p.m. MEZ (10:30 a.m. ET)
Weather: 60 degrees, rainy
+READ: Rosters named for concurrent U.S. U-14, U-15 Girls National Team camps
Scoring Summary:    1          2          F
USA                              0          0          0
GER                             3          1          4
GER – Paula Klensmann                     20th minute
GER – Gia Corley                                36
GER – Nicole Woldmann                     40
GER – Chiara Marie Hahn                   80
Lineups:
USA: 1-Mia Justus (12-Leah Freeman, 41); 13-Smith Hunter, 4-Samar Guidry, 5-Katie Groff (2-Kayla Colbert, 30), 3-Makenna Morris; 6-Maggie Graham (17-Devi Dudley, 61), 9-Talia Dellaperuta (capt) (19-Michaela Rosenbaum, 41), 15-Aislynn Crowder (11-Tatiana Fung, 61); 8-Michelle Cooper (10-Trinity Rodman, 41), 7-Allyson Sentnor (16-Reilyn Turner, 41), 20-Samantha Kroeger (18-Dilary Heredia-Beltran, 41)
Subs not used: None
Head Coach: Kacey White
GER: 1-Pauline Nelles; 2-Paula Reimann, 13-Madeleine Steck (4-Emilie Bernhardt, 41), 5-Pauline Machtens (15-Victoria Ezebinyuo, 41), 3-Gentiana Fetaj (14-Joana Weber, 41); 8-Nina Schumacher (17-Jenny Beyer, 41), 6-Paula Klensmann (19-Donata Von Achten, 41), 7-Nicole Woldmann (20-Luca Von Achten, 41), 18-Leonie Zilger; 16-Sophie Krall, 10-Gia Corley (capt) (9-Chiara Marie Hahn, 60)
Subs not used: 11-Marie Philipzen, 12-Julia Kassen
Head Coach: Ulrike Ballweg
Stats Summary: USA / GER
Shots: 9 / 11
Shots on Goal: 7 / 9
Saves: 5 / 7
Corner Kicks: 5 / 1
Fouls: 7 / 3
Offside: 2 / 1
Misconduct Summary:
None
Officials:
Referee: Anna-Lena Heidenreich (GER)