U.S. U-16 Boys National Team roster named for Italy tournament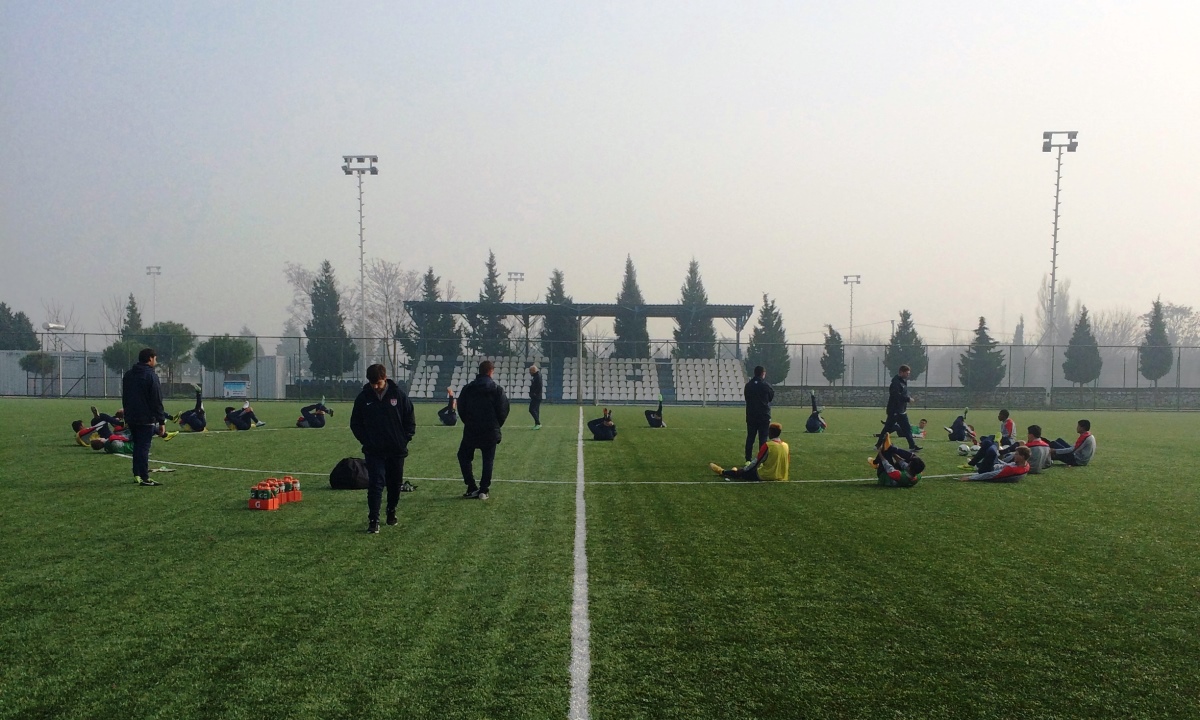 CHICAGO (Via U.S. Soccer) – Under-16 Boys' National Team head coach Shaun Tsakiris has called in 20 players to compete in the 2016 Tournament Delle Nazioni, the 13th edition of the Italy tournament.
The U-16s look to reclaim fame after winning the tournament title last year, defeating Austria 3-2. The U.S. drew Group C and will play Croatia on April 25 at 10 a.m. ET, Slovenia on April 26 at 10 a.m. ET and Brazil on April 27 at 11 a.m. ET. This will be the first major tournament for the U-16s in 2016 as the team played a two-match set against England after their international training camp in late February.
+Read: U.S. Soccer Development Academy East Conference Recap: Week 20
Under-16 Boys' National Team Roster by Position
GOALKEEPERS (2): Nicolas Defreitas-Hansen (Weston FC; Southwest Ranches, Fla.), Alex Rando (NYCFC; New York, N.Y.)
DEFENDERS (6): Eduardo Blancas (Napa Soccer Academy; Napa, Calif.), Dominic De Almeida (PDA; Lincoln Park, N.J.), Luke Hansen (Colorado Rush; Littleton, Colo.), John Hilton (unattached; Long Beach, Calif.), Leonardo Sepulveda (LA Galaxy; Corona, Calif.), Sebastian Serpa (Weston FC; Miami, Fla.)
MIDFIELDERS (6): Taylor Booth (RSL-Arizona; Eden, Utah), Konrad De la Fuente (FC Barcelona; Barcelona, Spain), Roberto Hategan (Sacramento Republic FC; Roseville, Calif.), Alexsi Morel (NYCFC; Huntington Station, N.Y.), Marcelo Palomino (Houston Dynamo; Houston, Texas), Michael Pellegrino (Philadelphia Union; Wenonah, N.J.)
FORWARDS (6): Luis Arriaga (RSL-Arizona; Santa Rosa, Calif.), Ulysses Llanez (LA Galaxy; Lynwood, Calif.), Nicholas Mendonca (Flamengo; Coconut, Fla.), Jose Rivas (Weston FC; Weston, Fla.), Gabriel Segal (Bethesda-Olney; Bethesda, Md.), Indiana Vassilev (IMG Academy; Savannah, Ga.)