U.S. U-15 Girls National Team roster named for tournament in China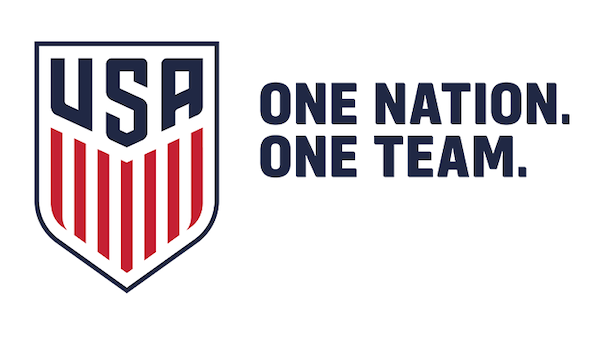 CHICAGO (Via U.S. Soccer) – The Under-15 Girls' National Team will travel to Weifang, China from Aug. 15-27 for the CFA International Women's Youth Football Tournament Weifang 2018 that will also feature the hosts, Japan and the Czech Republic. Weifang is located about 300 miles southeast of Beijing.
U.S. U-15 GNT head coach Tracey Kevins has called up 19 players born in 2003 and one born in 2004 in forward Allyson Sentnor. Last November as a 13-year-old playing for the U.S. U-15s, Sentnor scored five goals over two games against Germany, tallying twice in a 3-2 win and then earning a hat trick in a 6-1 victory.
The USA opens its tournament on Aug. 22 against Japan, faces China PR on Aug. 24 and finishes against the Czech Republic on Aug. 26.
+READ: U.S. U-17 Women's National Team roster set for South Korea trip
This is the second international trip of the year for the U-15s, which also traveled to the Netherlands in June and won (2-1) and tied (2-2) with their Dutch counterparts. Thirteen players on this roster also were in the Netherlands for those matches.
Three players on the roster for China scored the USA's goals in the Netherlands: Simone Jackson scored two and Jillian Shimkin and Sentnor each scored one. Fifteen of the 20 players on the roster played in the first year of the U.S. Soccer Development Academy.
CFA International Women's Youth Football Tournament Weifang 2018
All Matches played at the Weifang Olympic Sports Center Stadium
Wednesday, August 22
USA vs. Japan (4 a.m. ET)
China PR vs. Czech Republic
Friday, August 24
USA vs. China PR (7:35 a.m. ET)
Japan vs. Czech Republic
Sunday, August 26
USA vs. Czech Republic (4 a.m. ET)
China PR vs Japan
U.S. U-15 GNT Roster by Position

GOALKEEPERS (2): Nadia Cooper (Shattuck – St. Mary's; Katy, Texas), Neeku Purcell (Reign Academy; Seattle, Wash.)
DEFENDERS (6): Baleigh Bruster (NTH Tophat; Smyrna, Ga.), Andrea Kitahata (San Jose Earthquakes; Hillsborough, Calif.), Aidan McConnell (Michigan Hawks; Dexter, Mich.), Ayo Oke (NTH Tophat; Lawrenceville, Ga.), Kellie Pagador (Placer United SC; Roseville, Calif.), Lilly Reale (South Shore Select; Hingham, Mass.)
MIDFIELDERS (6): Emma Egizii (Beach FC; Downey, Calif.), Tatiana Fung (Legends FC; Fullerton, Calif.), Riley Gleason (So Cal Blues SC; Mission Viejo, Calif.), Annie Karich (So Cal Blues SC; Surfside, Calif.), Devin Lynch (Sockers FC; Naperville, Ill.), Jillian Shimkin (FC Fury NY; Rockville Centre, N.Y.)
FORWARDS (6): Simone Jackson (LAFC Slammers; Redondo Beach, Calif.), Karlie Lema (MVLA SC; Morgan Hill, Calif.), Arianna Manrique (NTH Tophat; Buford, Ga.), Allyson Sentnor (South Shore Select; Hanson, Mass.), Farrah Walters (SC del Sol; Scottsdale, Ariz.), Amelia White (Fort Wayne United FC; Fort Wayne, Ind.)