U.S. U-15 Boys National Team roster set for first 2018 training camp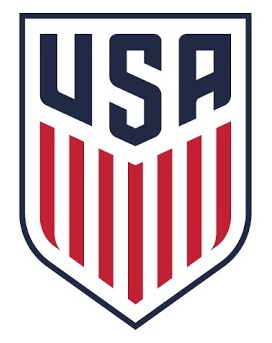 U.S. National Team Roster Pools
U-15 | U-16 | U-17 | U-18 | U-19 | U-20 | MNT
CHICAGO (Via U.S. Soccer) – U.S. Under-15 Boys' National Team head coach Dave van den Bergh has called in 36 players to take part in an eight-day domestic training camp to kick off the 2018-19 player cycle for the age group, consisting of players born on or after Jan. 1, 2004.
The camp will run from Jan. 13-20 in Sunrise, Florida and will include one intra-squad game and matches against 2002 and 2003 birth year players from U.S. Soccer Development Academy club Weston FC.
The camp comes on the heels of U.S. Soccer's first ever Men's Youth National Team Summit Camp, which saw 153 of the nation's top players from the U-16, U-17, U-18, U-19 and U-20 YNT's convene from Jan. 2-11 in Lakewood Ranch, Florida.
+READ: First MLS Player Combine games kick-off Saturday in Orlando, Florida
The U-15 BNT camp marks the first ever Youth National Team camp for every player on the roster. The players who are part of the 2004 birth year player pool will focus on preparing for the 2019 CONCACAF U-15 Championship. The most recent U-15 cycle, which now makes up the core of the U-17 player pool, competed in the 2017 CONCACAF U-15 Championship and finished runner up to Mexico.
Of the 36 players brought into camp, 33 have registered at least one season in the U.S. Soccer Development Academy. Midfielder Evan Rotundo leads the roster in seasons registered with a Development Academy club, spending the 2015-2016 and 2016-2017 seasons with Albion SC before moving to San Diego Surf for the 2017-2018 season.
Kevin Kelley, the only 2005 birth year player called into the camp, is the only player on the roster coming from an international club, as he currently plays in Paris Saint-Germain's youth system.
U.S. U-15 BNT Roster by Position
GOALKEEPERS (4): Damian Alguera (De Anza Force; San Jose, Calif.), Antonio Carrera (FC Dallas; Frisco, Texas), Fred Emmings (Minnesota United FC; St. Paul, Minn.), Gabriel Slonina (Chicago Fire; Addison, Ill.)
DEFENDERS (13): Bryan Casanova (Atlanta United FC; Atlanta, Ga.), John Carlos Cortez (New York Red Bulls; Ridgewood, N.J.), Brandan Craig (Philadelphia Union; Philadelphia, Pa.), Jason Cruz (LA Galaxy; South Gate, Calif.), Cooper Flax (New York City FC; Dix Hills, N.Y.), Robert Kaemmerer (Los Angeles Football Club; Torrance, Calif.), Justin Kern (New York City FC; New York, N.Y.), Ryan Lau (Philadelphia Union; Ambler, Pa.), Antonio Leone (Los Angeles Football Club; Long Beach, Calif.), George Medill (FC Dallas; Allen, Texas), Justin Reynolds (Chicago Fire; Chicago, Ill.), Takashi Sasaki (Pacific Northwest Soccer Club; Issaquah, Wash.), Leo Torres Hurtado (San Antonio FC; San Antonio, Texas)
MIDFIELDERS (11): Juan Alvarez (Pacific Northwest Soccer Club; Tukwila, Wash.), Josemaria Barrera (Sacramento Republic FC; Stockton, Calif.), Zack Booth (La Roca; Eden, Utah), Osvaldo Cisneros (Sporting Kansas City; Parkville, Mo.), Cesar Elizalde (FC Dallas; Little Elm, Texas), Kenan Hot (Players Development Academy; Lincroft, N.J.), Rey Millan (San Diego Surf; Escondido, Calif.), Rocky Perez (San Antonio FC; San Antonio, Texas), Dylan Presto (Los Angeles Football Club; Porter Ranch, Calif.), Rokus Pukstas (Oklahoma Energy FC; Stillwater, Okla.), Evan Rotundo (San Diego Surf; La Mesa, Calif.)
FORWARDS (8): Ben Burns (Pacific Northwest Soccer Club; Issaquah, Wash.), Daniel Gutierrez-Jaime (Oklahoma Energy FC; Oklahoma City, Okla.), Rafael Jauregui (Sacramento Republic FC; Rancho Cordova, Calif.), Kevin Jimenez (Los Angeles Football Club; Moreno Valley, Calif.), Kevin Kelley (Paris Saint-Germain; Fourqueux, France), Ian Marcano (CE Sabadell SC; Gaithersburg, Md.), Korede Osundine (Crossfire Oregon; Redmond, Wash.), Oscar Rincon-Rodriguez (Seattle Sounders FC; Federal Way, Wash.)