U.S. Soccer U-17 Men's National Team Residency Program to close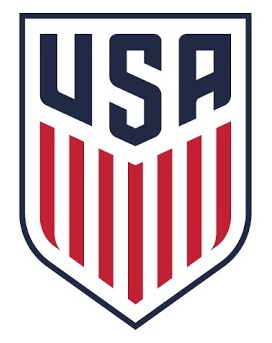 CHICAGO (Via U.S. Soccer) – The U.S. Soccer Under-17 Men's National Team Residency Program will complete its final semester after 18 years at the IMG Academy in Bradenton, Florida.
"One of our main hopes when establishing the U.S. Soccer Residency Program was that at some point advancements in youth player development would make its existence no longer necessary–we believe that point has been reached." U.S. Soccer President Sunil Gulati said. "Not only did the program develop a number of key players for our National Teams, it served as a model for academies across the country to follow. With the U.S. Development Academy having achieved high standards in preparing our young athletes, we are now able to impact future American professionals on a much larger scale."
Created in 1999, the Residency Program created an elite training environment for the best 20 youth players in the country by focusing on daily training to improve their development. Eight years later, the success of the Residency Program helped guide the 2007 launch of U.S. Soccer's Development Academy, which took the Residency Program model down to the club level, creating an elite development environment across more than 60 clubs and providing thousands of players the opportunity to improve.
+READ: U.S. Soccer names Boys DA Director, Director of Talent Identification
Currently in its 10th season, the U.S. Soccer Development Academy has grown to 150 clubs with more than 10,000 registered players after beginning with 63 clubs in 2007. There are now 360 Academy coaches who have earned the USSF 'A' license, substantially improving the day-to-day training environment.
This development progress has borne fruit at the international level, with 89 percent of all call-ups to U.S. Youth National Teams coming from Academy clubs. A total of 23 Academy players have now made an appearance for the Senior National Team.
"It's a bittersweet moment because the program has been invaluable for almost two decades as a critical piece of the development process for U.S. Soccer," said Under-17 Men's National Team head coach John Hackworth. "The end of the Residency Program signals the next step in the evolution of player development in this country."
The U-17 MNT is preparing for CONCACAF qualifying for the 2017 FIFA U-17 World Cup. The 2017 CONCACAF U-17 Championship will take place from April 21-May 7 in Panama.
"We will maintain robust U-17 programming to accomplish our goals of providing players with international experience, and qualifying and competing in FIFA U-17 World Cups," said Hackworth. "We will expand on our work with Development Academy coaches and clubs in order to evaluate players in their home environments on a regular basis. We owe a huge thanks to IMG for being amazing hosts, and we fully expect to continue to utilize their fantastic facilities and build on the relationship of the last 18 years."
Residency Program Facts
The first full-time U.S. Soccer Residency Program began on Jan. 17, 1999.
Since its inception in 1999, more than 450 players have been through the full-time Residency Program, and more than 150 of those players have moved on to Major League Soccer or professional leagues in Europe.
The Residency Program counts 33 alumni who have reached the Senior National Team and boasts some of its most accomplished stars, including Landon Donovan, Jozy Altidore, four-time World Cup veteran DaMarcus Beasley and current U.S. MNT captain Michael Bradley, as well as emerging talents like Christian Pulisic.
A total of 33 Residency players have registered at least one cap with the full MNT: Kellyn Acosta, Freddy Adu, Gale Agbossoumonde, Juan Agudelo, Jozy Altidore, Paul Arriola, DaMarcus Beasley, Kyle Beckerman, Michael Bradley, Bobby Convey, Landon Donovan, Greg Garza, Eddie Gaven, Luis Gil, Omar Gonzalez, Joe Gyau, Eddie Johnson, Perry Kitchen, Eric Lichaj, Justin Mapp, Chad Marshall, Dax McCarty, Oguchi Onyewu, Heath Pearce, Christian Pulisic, Santino Quaranta, Robbie Rogers, Rubio Rubin, Brek Shea, Jonathan Spector, Danny Szetela and Anthony Wallace.
In its first year of existence, the U.S. Soccer Residency Program produced instant success as the Under-17s qualified for the FIFA Under-17 World Championship in New Zealand in November of 1999. On the world stage, the American teenagers rose to the occasion, winning their group and advancing to the semifinals before being ousted in a penalty shootout. The fourth-place finish tied for the best showing by a U.S. Youth National Team in a major international competition.
U.S. stars Donovan and Beasley were awarded the Gold and Silver Balls, respectively, as the top two players in the entire tournament. The U.S. has continued its successful tradition at this level by qualifying for all but one the 12 FIFA Under-17 World Cups in history.