U.S. Soccer releases FAQs list, timeline for Girls Development Academy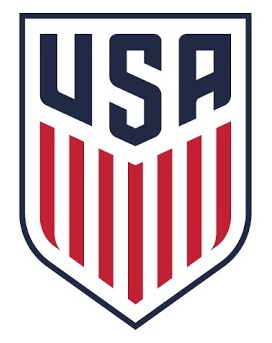 (Via U.S. Soccer) – The U.S. Soccer Development Academy Staff has prepared a list of Frequently Asked Questions to better assist clubs, coaches, players and parents interested in the Girls' Development Academy program. The program will feature three combined age groups in the Girls' Development Academy: Under-14/15, Under-16/17 and Under-18/19.
Club Applications will open online on May 2, 2016 at 10 a.m. CT and can be found on http://www.ussoccerda.com/girls-academy. Club applications will be evaluated by U.S. Soccer staff based on the Key Performance Criteria, detailed in the Frequently Asked Questions.
+Read: U.S. U-23 WNT roster named for training camp in Charlottesville, Va.
The U.S. Soccer Development Academy will host a series of webinars to provide interested clubs with more information about the application process and answer questions concerning the program. Please register in advance for the webinar via the links below.
Timeline:
May 2, 2016 – Club Applications Open Online
May 3 – 19, 2016 – Webinar Information Sessions for Interested Clubs
July 1, 2016 at 11:59 p.m. CT – Last day to submit an application. Clubs will be selected on a rolling basis throughout the remainder of the 2016 calendar year
September 1, 2017 – Start of the 2017-2018 Girls' Development Academy season
The questions included in the online application will focus on the following areas:
Player Pool and Market
Player Development Effectiveness (YNT, WNT and Pro Player Production)
Staff Leadership, Structure and Qualifications
Style of Play and Philosophy
Training Environment and Personal Development
Facilities and Infrastructure
Respect
Resources, Fees, Scholarship and Financial Assistance
General questions can be directed to the U.S. Soccer Development Academy Staff at [email protected].