U.S. Soccer Development Academy East Conference Recap: Week 9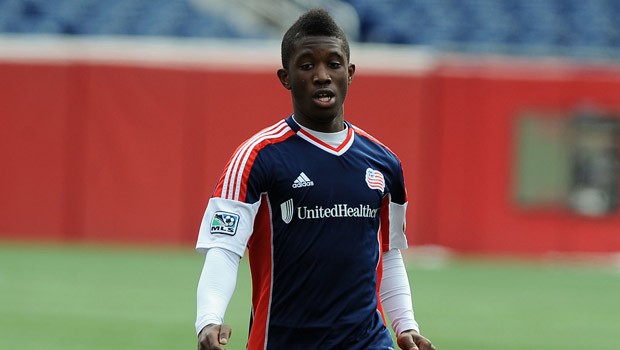 BW Gottschee Academy Academy and Philadelphia Union U-17/18 earned key 1-0 wins over division opponents, and D.C. United Academy U-15/16 exploded for six goals against Beachside SC in an exciting weekend of U.S. Soccer Development Academy East Conference action. See below for a full rundown of the action.
+Read: U.S. U-17 MNT bounced from World Cup with 4-1 loss to Chile
Match-Up Recaps
U13/14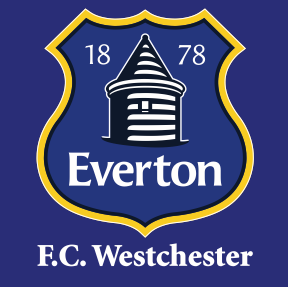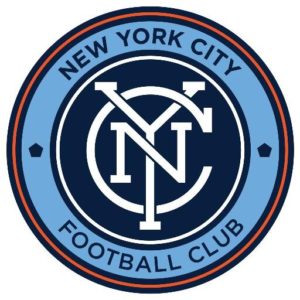 Everton FC Westchester 1, NYCFC 1
In the draw, NYCFC stayed undefeated while Everton FC Westchester extended its unbeaten streak to six games after falling to Oakwood Soccer Club in the its season opener. Everton wasted little time gaining the lead on the Northeast Division's top team, as Isaiah Hyatt scored to give his squad a 1-0 advantage. While Everton entered halftime ahead, it's lead vanished moments into the second half when Eder Mosquera netted the equalizer in the 50th minute. Both teams went scoreless for the next 40 minutes, allowing them to continue their string of positive results, picking up a point each.
+Read: U.S. Soccer Development Academy adding U-12 level in 2016
U15/16
While both teams entered this match near the top of their respective divisions, D.C. United put a thrashing on Beachside SC on Saturday afternoon. Nadav Zarmi scored in the third minute for Beachside SC, but that's the only offensive production it got. D.C. United, which sits two points behind Philadelphia Union and New York Red Bulls for the Atlantic Division lead, received first-half goals from Nelson Blanco and Casimir Zekoua, taking a one-goal lead into halftime. Blanco added two more goals after the break while Zekoua scored one. SahrFelix Sandy put the finishing touches on the blowout win with a 75th minute score.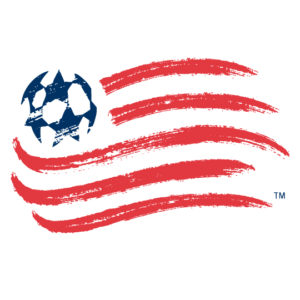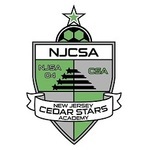 New England Revolution 2, NJCSA 2
While New England Revolution had not allowed a goal in seven games entering this weekend, it gave up two scores against Players Development Academy on Saturday. The team produce enough offense to secure the 3-2 win, but the same couldn't be said for the Revolution's draw with NJCSA a day later. Revolution went into halftime down 2-0 after Santiago Martinez and Alexander Mieles scored for NJCSA in the opening 45 minutes. The Revolution stormed back after the break, though, as Gustavo Cassemiro scored in the 47th minute and Kevin Vang netted the equalizer 13 minutes later. The draw keeps the Revolution (6-0-3) undefeated this season and extends NJSCA's unbeaten streak to eight games
U17/18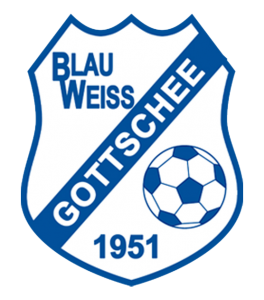 BW Gottschee Academy 1, Bethesda-Olney 0
BW Gottschee Academy continued its hot start to the season with a one-goal victory over Bethesda-Olney on Saturday afternoon.
"We traveled very well and we played very well," coach Dennis McGowan said. "I thought maybe we could have scored a few more, but it was a good game. We were fortunate that we got one more goal than them."
Through eight games this season, BW Gottschee Academy has yet to lose. It sits atop the Northeast Division standings with 24 points and has a 20-4 scoring advantage over its opponents.
McGowan said this year's team is deeper stronger and more mature. Plus, his squad is using last year's disappointing postseason result as motivation. Last season, BW Gottschee didn't get out of the group stage. It had to beat Georgia United, but McGowan said his team took an "absolute lumping" in its final game of the year.
BW Gottschee Academy features 13 returning players and six new players, and McGowan said having so much experience has greatly benefited his team.
In terms of improvement, McGowan said converting near the net is something his squad needs to work on.
Against Bethesda, I thought we created enough to win much more comfortably, and we didn't," McGowan said. "And we were in a dogfight until the final whistle.
McGowan added, "We just need to be a little more confident in and around the box."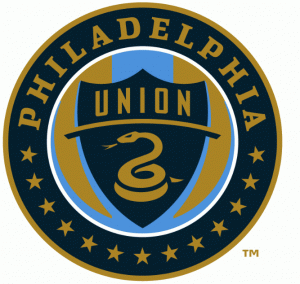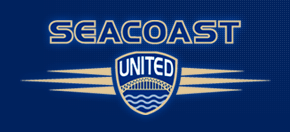 Philadelphia Union 1, Seacoast United 0
Like they have done all season, Philadelphia Union used strong defense and timely offensive production to pull out a 1-0 win over Seacoast United on Saturday afternoon. Tiger Graham's 20th minute goal proved to be enough for the Union to earn its sixth win of the year. At 6-1-1, the Union is currently second in the Atlantic Division standings with 19 points — Player Development Academy leads the league with 21 points — and has outscored its opponents, 20-5.
Other Match-Ups
U13/14
Metro Division
Continental FC DELCO 4, NJCSA 0
Players Development Academy 5, Prince William Courage 1
Met Oval 1, World Class FC 1
FC Boston Bolts 2, Cedar Stars Academy 0
North Atlantic Division
Baltimore Armour 2, D.C. United 1
Players Development Academy 5, Prince William Courage 1
Bethesda-Olney 9, Lehigh Valley United 1
Northeast Division
Continental FC DELCO 4, NJCSA 0
Oakwood Soccer Club 1, BW Gottschee Academy 1
Seacoast United 1, Albertson SC 0
New England Revolution 4, Beachside SC 2
FC Boston Bolts 2, Cedar Stars Academy 0
South Atlantic Division
South Carolina Battery Academy @ Capital Area Railhawks
Charlotte Soccer Academy 5, Carolina Rapids 1
South Carolina Battery Academy 4, Triangle Futbol Club Alliance 2
Sunshine Division
Kendall SC 1, Weston FC 1
Jacksonville FC 1, Orlando City SC 0
Tampa Bay United 3, Boca United Football 2
U15/16
Atlantic Division
New England Revolution 3, Players Development Academy 2
Philadelphia Union 3, Seacoast United 0
Oakwood Soccer Club 4, Richmond United 2
Montréal Impact FC 2, Continental FC DELCO 2
Albertson SC 3, Baltimore Armour 3
BW Gottschee Academy @ Bethesda-Olney
FC Boston Bolts @ NJCSA
Albertson SC @ Bethesda-Olney
FC Boston Bolts @ Players Development Academy
Beachside SC 1, Richmond United 1
BW Gottschee Academy 1, Baltimore Armour 1
Oakwood Soccer Club @ D.C. United
Northeast Division
New England Revolution 3, Players Development Academy 2
Philadelphia Union 3, Seacoast United 0
Oakwood Soccer Club 4, Richmond United 3
Montréal Impact FC 2, Continental FC DELCO 2
Albertson SC 3, Baltimore Armour 3
BW Gottschee Academy @ Bethesda-Olney
FC Boston Bolts @ NJCSA
Albertson SC @ Bethesda-Olney
FC Boston Bolts @ Players Development Academy
Beachside SC 1, Richmond United 1
BW Gottschee Academy 1, Baltimore Armour 1
Oakwood Soccer Club @ D.C. United
Southeast Division
Orlando City SC 0, North Carolina Fusion 0
Boca United Football @ Capital Area Railhawks
Concorde Fire @ Chargers Soccer Club
Georgia United @ IMG Academy
Charlotte Soccer Academy 3, Carolina Rapids 0
Georgia United @ Chargers Soccer Club
Orlando City SC 1, Capital Area Railhawks 0
Concorde Fire @ IMG Academy
Boca United Football 1, North Carolina Fusion 0
U17/18
Atlantic Division
Players Development Academy 2, New England Revolution 1
Richmond United 4, Oakwood Soccer Club 1
Montréal Impact FC 2, Continental FC DELCO 1
Albertson SC 2, Baltimore Armour 0
FC Boston Bolts 1, NJCSA 0
Bethesda-Olney 6, Albertson SC 0
Players Development Academy 4, FC Boston Bolts 1
Richmond United 3, Beachside SC 1
BW Gottschee Academy @ Baltimore Armour
New England Revolution @ NJCSA
Oakwood Soccer Club 2, D.C. United 2
Northeast Division
Players Development Academy 2, New England Revolution 1
Richmond United 4, Oakwood Soccer Club 1
Montréal Impact FC 2, Continental FC DELCO 1
Albertson SC 2, Baltimore Armour 0
FC Boston Bolts 1, NJCSA 0
Bethesda-Olney 6, Albertson SC 0
Players Development Academy 4, FC Boston Bolts 1
Richmond United 3, Beachside SC 1
BW Gottschee Academy @ Baltimore Armour
New England Revolution @ NJCSA
Oakwood Soccer Club 2, D.C. United 2
Southeast Division
Orlando City SC 2, North Carolina Fusion 1
Capital Area Railhawks 2, Boca United Football 0
Concorde Fire 0, Chargers Soccer Club 0
Georgia United 3, IMG Academy 2
Charlotte Soccer Academy 4, Carolina Rapids 0
Georgia United @ Chargers Soccer Club
Orlando City SC @ Capital Area Railhawks
Concorde Fire @ IMG Academy
Boca United Football @ North Carolina Fusion