U.S. Soccer Development Academy East Conference Recap: Week 8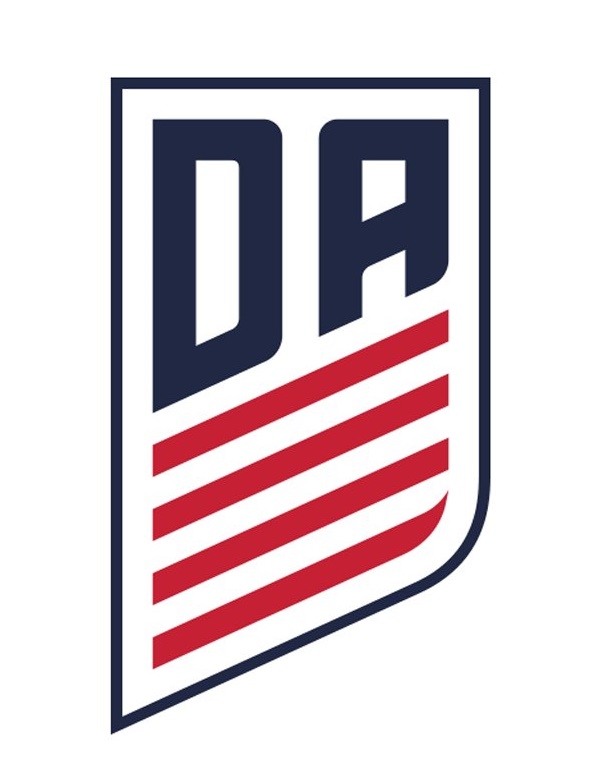 U.S. Soccer Development Academy East Conference clubs across all divisions were active over the weekend.
Continue reading for a recap of some of the most notable performances in the U-14, U-15/16 and U-17/18 age groups.
U-14
D.C. United (8-1-0) won its sixth straight game on Saturday, playing efficiently up and down the pitch in a 3-0 shutout of PDA. Maxwel De-Bodene recorded a brace with a goal in each half, and Moses Nyeman netted the game's second goal with a score just before halftime. Goalkeeper Hayden Evans recorded the shutout in net behind one of the East Conference's toughest back lines.
Northern Virginia side Arlington Soccer Association (5-4-1) had a pair of successful results, earning 2-0 and 3-0 shutouts of Richmond United and PA Classics. Goalkeepers Gabriel Barros and Nicholas Bergersen each played a half in both matches to combine for the clean sheets, as four different players found the net on the attacking side.
It was another dominant performance for the New York Red Bulls (6-0-0), who remained perfect with a 6-0 rout of Continental FC DELCO. Esteban Molina set the tone with a first half brace, while the back line earned its fifth clean sheet through the first six games of the season.
Another elite side, the New York Cosmos (6-1-1), rolled to a 5-0 win over New York SC to extend their current unbeaten streak to seven. Augustus McGiff had another multiple goal performance, scoring in the 30th and 42nd minutes to lead the attack.
+Read: U.S. U-17 Men's National Team tops Costa Rica in two friendlies
The New England Revolution (5-1-2) remained red hot by extending their winning streak to four, overpowering in-state foe FC Boston Bolts 4-1. Four different players found the net for the Revolution's balanced attack in the match.
Baltimore Armour (5-2-1) edged Loudoun Soccer 3-2 with goals coming courtesy of Quben Gaskins, Jacob Mayer and Richard Nichols. The game was tied at 2-2 deep into the second half as Daniel Chica and Nathaniel Corley each scored for Loudoun, but Mayer's strike in the 70th minute for Baltimore proved to be the game-winner.
Charlotte Soccer Academy (3-0-4) still has not lost a game this season following a 5-0 blowout win over Triangle FC Alliance. Four of the five goals came after the halftime break, including two from Aidan Dwyer.
Virginia Development Academy (5-4-0) pushed its record back above the .500 mark with a 1-0 shutout of PA Classics on Saturday at James Long Park. Griffin Yow provided the only goal of the match with a 24th minute strike, while the VDA defense held an opponent scoreless for the third time this season.
Beachside SC (4-2-2) is now unbeaten in its last six games following a 2-1 win over Met Oval on Saturday. Phineas Callahan and Giovanni Calderon put the game away early for Beachside, scoring in the 3rd and 6th minutes of the first half.
All Results
Saturday, October 22
New England Revolution 4, FC Boston Bolts 1
Weston FC 1, Armada FC Pro Academy 0
Arlington Soccer Association 2, Richmond United 0
Charlotte Soccer Academy 5, Triangle FC Alliance 0
Baltimore Armour 3, Loudoun Soccer 2
New York Cosmos 5, New York SC 0
D.C. United 3, PDA 0
Virginia Development Academy 1, PA Classics 0
New York City FC 3, Seacoast United 1
Beachside SC 2, Met Oval 1
World Class FC 2, Everton FC Westchester 0
Sunday, October 23
Arlington Soccer Association 3, PA Classics 0
Lehigh Valley United 2, Bethesda SC 0
BW Gottschee Academy 4, Cedar Stars Academy 2
New York Red Bulls 6, Continental FC DELCO 0
U-15/16
Oakwood SC (6-0-1) remains undefeated following wins over Richmond United and D.C. United on the weekend. Playing on its home fields at TD Bank Oakwood Soccer Park, the side earned 3-1 and 2-1 victories over visiting Richmond and D.C. United. Benjamin Kogan scored a goal in each game, as Alex Moore, Jalen Anderson and Kobe Barnes also found the back of the net over the course of the weekend for Oakwood's steady attack.
Atlanta United FC (8-0-1) is now unbeaten through nine games following a 3-1 win over Boca United FC and a 1-1 draw against Orlando City SC over the weekend on a road trip to Florida. Liam Butts, Dawson Gideon, Michael Johnson and James Brighton all scored for Atlanta over the course of the weekend, as goalkeepers Tyler Hogan and Sai Brown, and the Atlanta back line limited each of their opponents to a single goal.
Baltimore Armour (6-2-0) won its third and fourth straight matches, traveling to New York and securing road victories against Everton FC Westchester 1-0 and BW Gottschee Academy 2-1. Christian Sorto netted a dramatic game-winner in the final minute on Saturday against Everton, while the Armour back line and goalkeeper Grant Farley recorded the clean sheet. Defenders Ben Detweiler, Daniel Osuji and Jerome Webbert each played full time in the shutout. Sorto and Alexander Gonzalez netted first half goals in the win over Gottschee on Sunday.
+Read: ECNL Mid-Atlantic Conference Recap – October 22-23, 2016
Weston FC (6-1-1) extended its winning streak to three with 1-0 and 2-1 wins over NC Fusion and Capital Area Railhawks – CASL. Liam Murphy netted the game-winner against NC Fusion on Saturday while Justin Riescher and Gregory Michaelides provided the scoring against CASL. The Weston defense has now conceded only five goals through eight regular season matches.
New York City FC (5-2-0) got back on the winning side in emphatic fashion, cruising past Seacost United 5-1 on Saturday at Belson Stadium on the campus of St. John's University. Sal Rasizzi led the way by completing a hat trick within the first 22 minutes of the match. All five of NYCFC's goals came within the first 30 minutes of action, as Gio Reyna (3′) and Harrison Robledo (30′) also found the net early on.
Bethesda SC (3-3-2) earned four of six possible points on the weekend, playing BW Gottschee Academy to a scoreless draw and edging Everton FC Westchester 2-1 on a trip to New York. Goalkeeper Erich Kindermann and the Bethesda defense allowed just one goal over the course of the two games, while U.S. Youth National Team player Gabe Segal and defender Joseph King Jr provided the scoring.
Empire United (3-2-1) notched a 2-0 win over Montreal Impact FC on Sunday, led by a Michael Lantry brace with both goals coming within the first 16 minutes of the first half.
All Results
Saturday, October 22
Weston FC 1, NC Fusion 0
Orlando City SC 1, Concorde Fire 1
Oakwood SC 3, Richmond United 1
Atlanta United FC 3, Boca United FC 1
Baltimore Armour 1, Everton FC Westchester 0
Capital Area Railhawks – CASL 4, Kendall SC 1
IMG Academy 1, Charlotte Soccer Academy 1
Carolina Rapids 2, Chargers SC 1
PDA 1, FC Boston Bolts 0
New York City FC 5, Seacoast United 1
Cedar Stars Academy – Monmouth 4, New England Revolution 3
Bethesda SC 0, BW Gottschee Academy 0
Sunday, October 23
Weston FC 2, Capital Area Railhakws – CASL 1
Charlotte Soccer Academy 4, Chargers SC 2
Boca United FC 4, Concorde Fire 2
Kendall SC 3, NC Fusion 0
Baltimore Armour 2, BW Gottschee Academy 1
Empire United 2, Montreal Impact FC 0
Bethesda SC 2, Everton FC Westchester 1
Orlando City SC 1, Atlanta United FC 1
Continental FC DELCO 3, New York Red Bulls 2
Beachside SC 2, Richmond United 1
Oakwood SC 2, D.C. United 1
New England Revolution 1, PDA 1
U-17/18
Atlanta United FC (7-0-2) is still the only unbeaten squad in the Southeast Division after wins this weekend over Boca United FC 4-2 and Orlando City SC 1-0 in Florida. Goalkeeper Russell Shealy earned the clean sheet behind Atlanta's back line against Orlando, as defenders Edwin Figueroa, George Bonsu and John Michael Bandy played the full 90 minutes. Cheick Fofana netted two goals against Boca United with one in each half, while Michael Ille and Blake White each scored as well in a three-goal first half.
Northeast Division leader New England Revolution (4-0-2) extended its season opening unbeaten streak to six with a pair of wins, downing Cedar Stars Academy – Monmouth and PDA by 2-1 scorelines. Joseph Brito netted both goals against PDA after he scored the game-winner in the 90th minute on Saturday Cedar Stars. U.S. Youth National Team player Justin Rennicks scored the equalizer for New England in the 32nd minute against Cedar Stars after the visitors took an early lead.
D.C. United (3-2-3) earned a 2-1 win over Beachside SC on a trip to Connecticut, building a two-goal halftime lead with strikes from Dominic-Maximilian Duncan and Colin Brezniak. Goalkeeper Noah Lawrence and the D.C. back line held Beachside scoreless until the 89th minute in the win.
+Read: Nike International Friendlies, USSDA Showcase set for Nov. 30-Dec. 5
Montreal Impact FC (3-0-2) defeated Empire United 5-0 behind a hat trick by Gabriel Wiethaeuper-Balbinotti, and team's third clean sheet effort the young season.   
Beachside (2-2-2) bounced back Sunday with a 6-2 win over Richmond United, fueled by braces from Kamrock Tovar and Austin DaSilva.
Charlotte Soccer Academy (5-4-0) racked up 2-1 and 4-0 victories over IMG Academy and Chargers SC on a trip to Florida. Christopher Stockley and Preston Popp led the attack with two goals each on the weekend. Goalkeeper Andrew Pannenberg and the back line held an opponent scoreless for the first time this season on Sunday against Chargers SC.
Bethesda SC (2-2-4) played strong defense only giving up one goal over the course of two matches, resulting in a 1-0 win over BW Gottschee Academy and a 1-1 draw against Everton FC Westchester. Goalkeeper Daniel Kuzemka notched the clean sheet in net against Gottschee and George Taylor limited Westchester to a lone goal playing behind the strong Bethesda defense on Sunday. Giovanni Vasquez and Jerry Zouantcha each found the net for Bethesda's attack.
Oakwood SC (1-2-4) tallied its first victory of the season, piling up seven goals against Richmond United on Saturday. Simon Becher, Brandon Haughton and Kamer Nuhiu scored two goals each as part of a six-goal first half, and George Abunaw added a late strike in the 85th minute. Nuhiu scored two more goals on Sunday in a 2-2 draw against D.C. United, including an 89th minute strike which put his team on top 2-1. However, D.C. United's Edison Giron scored the deciding equalizer in the 90th minute.
All Results
Saturday, October 22
Orlando City SC 4, Concorde Fire 3
Oakwood SC 7, Richmond United 1
Bethesda SC 1, BW Gottschee Academy 0
Kendall SC 3, Capital Area Railhawks – CASL 3
Atlanta United FC 4, Boca United FC 2
Charlotte Soccer Academy 2, IMG Academy 1
D.C. United 2, Beachside SC 1
Chargers SC 1, Carolina Rapids 1
PDA 1, FC Boston Bolts 0
Weston FC 0, NC Fusion 0
New England Revolution 2, Cedar Stars Academy – Monmouth 1
Sunday, October 23
Charlotte Soccer Academy 4, Chargers SC 0
Capital Area Railhawks – CASL 2, Weston FC 1
NC Fusion 4, Kendall SC 2
Concorde Fire 4, Boca United FC 2
Montreal Impact FC 5, Empire United 0
FC Boston Bolts 1, Cedar Stars Academy – Monmouth 0
IMG Academy 3, Carolina Rapids 0
Atlanta United FC 1, Orlando City SC 0
New York Red Bulls 2, Continental FC DELCO 1
Everton FC Westchester 1, Bethesda SC 1
Oakwood SC 2, D.C. United 2
Beachside SC 6, Richmond United 2
New England Revolution 2, PDA 1