U.S. Soccer Development Academy East Conference Recap: Week 21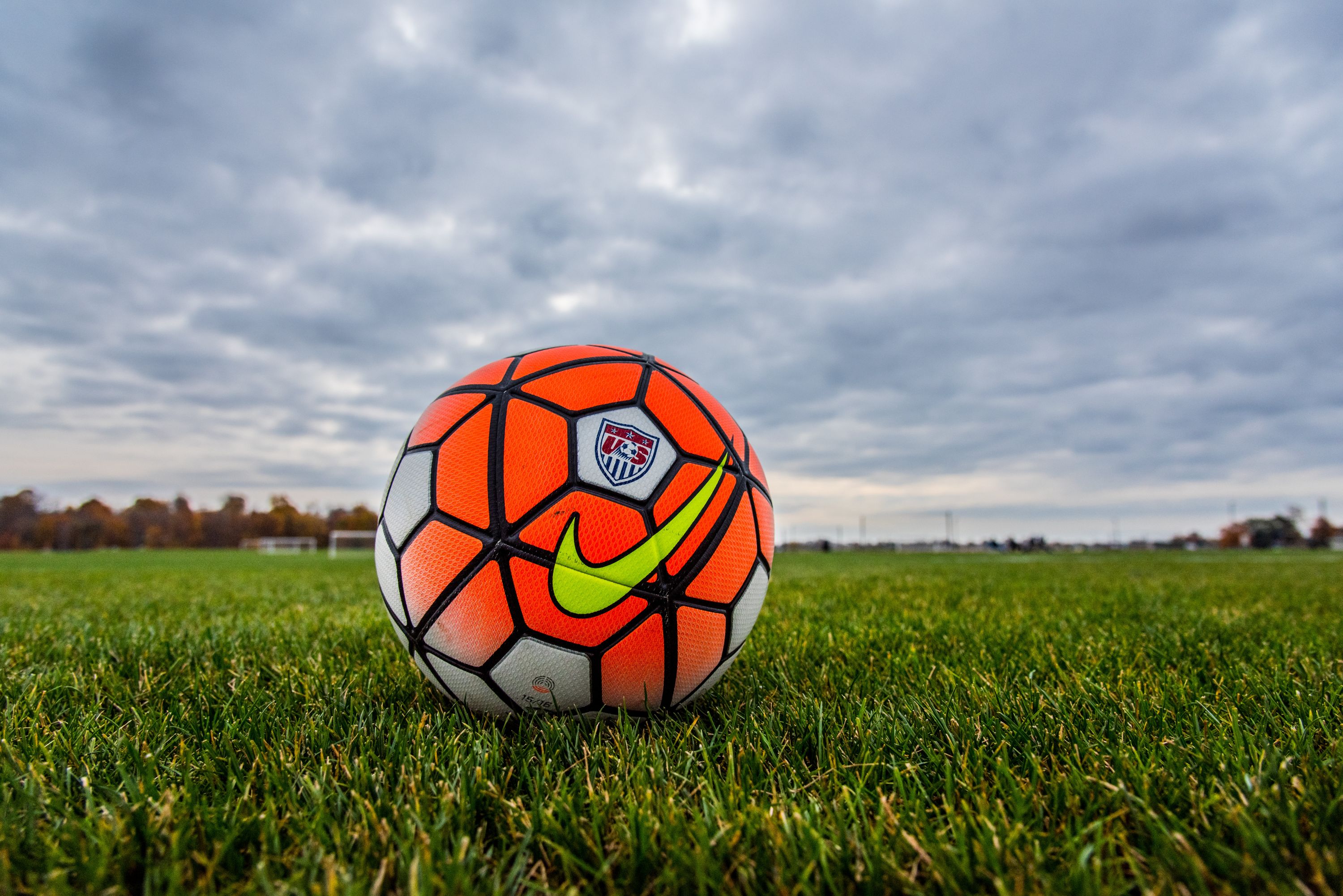 Several of the most important match-ups of the weekend in the U.S. Soccer Development Academy's East Conference were decided by just one goal, as the hunt for the postseason continued.
+Read: Around the U.S. Soccer Development Academy: Week 21
Top Match: Albertson SC 2, PA Classics 1
It's been a tough season for the Albertson SC U-15/16 team, which entered Saturday's game against Saturday's game against PA Classics with a record of 2-13-5.
Plus, it was forced to play without three of its starters. Stefan Gollisz, Oscar Pereira and Coby McGregor, each of whom has started at least 16 of Albertson SC's 21 matches, suited up for with the U-18 squad playing earlier in the day. In their absence, five players from the Pre-Academy team competed with head coach Fausto Klinger's team. Two of those players — Sebastian Montes and Andrew Higgins — started the game.
But against PA Classics, a team firmly in the playoff picture at the moment, none of Albertson SC's impediments mattered. Klingers' team walked off of Field 1 in Manheim, Pennsylvania with a 2-1 win and loads of confidence entering its final five games of the year.
"It's a 200 percent boost," Klinger said. "Without three of our better players on the field, we were able to beat a quality side. They're very, very good. It was a great day of soccer."
In addition to Montes and Higgins, Mateo Martino, Sambat Bhandari and Antonio Evola also played up. It was two other players, though, that helped Albertson SC set the tone of the match early.
Klinger said his team's high-pressure style yields a multitude of scoring chances, not enough of which Albertson SC has converted. But Saturday's game went differently. Albertson SC's relentless tactics led to goals from Cameron McGregor and Emerson Osorto in the first 10 minutes. Klinger said his squad's play over that short span of time was the difference in the contest.
"[PA Classics] being a team that is very solid, very good, they weren't expecting us to come pressure them," Klinger said. "I thought that was a bit of a surprise for them."
From there, Albertson held onto the lead. Nicholas Allen cut the lead in half, but PA Classics scoring plays stopped there. During the final 15 minutes, Klinger said his team's defense began to break down because of the energy its players had expended throughout the game. PA Classics turned into "a machine," he said.
One time, they hit the post. Another time, Albertson SC cleared the ball off the line. But each time, Klinger's squad escaped the situation with the lead.
"The guys really wanted it, wanted to win, and so many of our games have been so close, and luck was never on our side," Klinger said. "But this time, the effort was there, and luck also was on our side."
The team was full of emotion after the win. They were motivated. They were "super pumped up."
"A couple of kids, maybe some tears." Klinger said.
These were feelings of triumph.
"One of the things we talked about with the boys is like, 'We're not going to give up. We're going to keep working. And at some point, things were going to turn for us,'" Klinger said. "I think this might be the turning point. And we're hoping to beat Gottschee this week and to win the rest of our games."
+Read: Brackets announced for FC DELCO Players Cup (Boys)
Match Recaps
U13/14
D.C. United 2, Lehigh Valley United 1
For the second time this season, D.C. United bested Lehigh Valley United by a goal. After scoring in D.C. United's 3-2 win Sept. 26, Kyle Davis scored his team-leading 15th goal of the year Saturday afternoon. The other goal came from Everson Amaya, who came off the bench to score for the first time this season in just his second appearance. Christopher Tambasco put home his fifth goal for Lehigh Valley United, but it wasn't enough for his squad to avoid its third loss in the past four matches.
U15/16
New York Red Bulls 4, Montreal Impact FC 3
A back-and-forth match between two of the top teams in the East Conference sat was tied at three when Evan Peters scored his first goal of the season in his 14th start to give New York Red Bulls its eighth win in its past nine games. Red Bulls (14-1-4) also received goals from Ben Mines, Chris Bermudez and JP Marin. But each time Red Bulls scored, starting with Mines' strike in the eighth minute, Montreal Impact FC (11-3-4) came back to tie the game. After Marin's goal in the 70th minute made it 3-2, Montreal Impact FC scored in the 78th minute to tie the score again. This set up Peters' game-winning score two minutes later.
U17/18
New York Red Bulls 1, Montreal Impact FC 0
Similiar to its U-15/16 squad, New York Red Bulls narrowly defeated Montreal Impact FC on Sunday afternoon. This game wasn't nearly as high scoring as the match at the younger age group. Samad Bouthong scored the game's only goal in the 20th minute, and Red Bulls held on with a stifling defensive effort for the rest of the match.
"After a good week of training and studying Montreal, we came to the game well prepared and with lots of energy," Bouthong said in a game report. "It was great that we scored first but even better that we were able to stay composed and finish the game on top."
Capital Area Railhawks, 5, Georgia United 1
Georgia United is a playoff team. If the postseason started today, head coach Dave Smith's side would hold the 10th wild card position and mark the last of six Southeast Division teams to make the field.
But going up against the squad with the most wins in the Development Academy, even a strong team like Georgia United could not contain the potent Capital Area Railhawks' attack. The Railhawks (21-6-2) sliced the defense for five goals in Georgia United's worst loss of the season.
This performance came a day after after the Railhawks scored a season-high eight goals in their 8-3 win over Concorde Fire. Coach John Bradford's team is currently averaging 3.31 goals per game. Michael Thomas led the way with two scores, while Lucas Del Rosario, Alex Rose and Josh Coan each added a goal as well. Rose has scored a team high 20 goals, while four other players have tallied double digit scoring totals. Capital Area Railhawks has rode this offensive onslaught to the top of its league standings and the No. 5 playoff spot at the moment.
+Read: New York City FC youth teams go abroad to train with Manchester City
Other Match-Ups
U13/14
Metro Division
New York Red Bulls 4, Met Oval 0
Players Development Academy 0, Baltimore Armour 0
Philadelphia Union 3, Cedar Stars Academy 2
World Class FC 3, NJCSA 0
North Atlantic Division
Richmond United 4, Prince William Courage 0
D.C. United 2, Lehigh Valley United 1
Northeast Division
NYCFC 2, Albertson SC 1
New York Soccer Club, Everton FC Westchester
Oakwood Soccer Club, FC Boston Bolts
South Atlantic Division
Capital Area Railhawks, Concorde Fire
Carolina Rapids 3. Triangle Futbol Club Alliance 0
Georgia United, South Carolina Battery Academy
Georgia United 4, South Carolina Battery Academy 0
North Carolina Fusion 1, Concorde Fire 0
Sunshine Division
Boca United Football 4, IMG Academy 0
Weston FC 3, Tampa Bay United 1
Kendall SC 3, Jacksonville FC 1
Orlando City SC 5, Chargers Soccer Club 0
Tampa Bay United 3, IMG Academy 1
U15/16
Atlantic Division
Baltimore Armour 3, Players Development Academy 1
Continental FC DELCO 0, Seacoast United 0
Empire United 2, NJCSA 2
Philadelphia Union 3, Bethesda-Olney 0
Northeast Division
BW Gottschee Academy 2, New England Revolution 1
Oakwood Soccer Club 2, FC Boston Bolts 1
Everton FC Westchester, Richmond United
Southeast Division
Capital Area Railhawks, Concorde Fire
Orlando City SC 2, Chargers Soccer Club 2
Boca United Football 3, IMG Academy 2
North Carolina Fusion 3, Georgia United 1
Capital Area Railhawks, Georgia United
North Carolina Fusion 4, Concorde Fire 1
Carolina Rapids, South Carolina Battery Academy
U17/18
Atlantic Division
Players Development Academy 2, Baltimore Armour 0
Continental FC DELCO 3, Seacoast United 0
PA Classics 1, Albertson SC 0
NJCSA 1, Empire United 0
Bethesda-Olney, Philadelphia Union
Northeast Division
BW Gottschee Academy, New England Revolution
Richmond United, Everton FC Westchester
Oakwood Soccer Club 3, FC Boston Bolts 0
Southeast Division
Capital Area Railhawks 8, Concorde Fire 3
Orlando City SC 2, Chargers Soccer Club 2
IMG Academy, Boca United Football
Georgia United, North Carolina Fusion
Concorde Fire 2, North Carolina Fusion 1
Carolina Rapids, South Carolina Battery Academy