U.S. Soccer awards Innovate to Grow Fund grants to state associations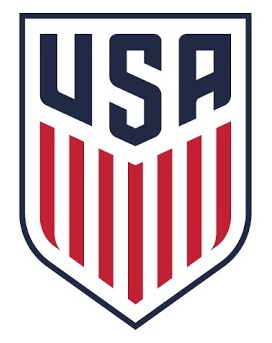 CHICAGO (Via U.S. Soccer) – In furtherance of its mission to make soccer the preeminent sport in the United States, U.S. Soccer has announced the recipients of its Innovate to Grow Fund grants. This new initiative was announced in March to help members launch new and innovative programs to grow participation in their markets.
Award winners include the joint (youth and adult) state associations of Alabama, Tennessee, Colorado, Georgia and Louisiana; the youth state associations of Alaska, Cal North, Illinois, New Mexico, Utah, Washington and Missouri; and the adult state association from Washington.
+READ: Assistant coach Dave Sarachan to guide USMNT in final match of 2017
In order to be considered for grant funding, U.S. Soccer members were required to meet certain criteria in an application process, including:
The program must be new and different from current efforts.
The program must demonstrate capability to grow participation
The program must demonstrate potential to scale in other markets.
The program must align with U.S. Soccer Player Development Initiatives.
The member must also be financially invested in the program.
The projects that will receive funds are below:
Start Healthy Soccer (Alabama Joint)
The Start Healthy Soccer Program will support approximately 300 low-income Birmingham City school students who are currently not playing soccer. The Alabama Soccer Association will work closely with the Premier Education Group, which has experience in providing schools, children and parents with innovative programs and initiatives.
Futsal League (Alaska Youth)
The Alaska Futsal League will offer a statewide program which will increase participation and improve player training opportunities in futsal. The Alaska Youth State Association will provide more coaching and referee education, and the Futsal League will be introduced to underserved communities throughout the state, which currently serves a youth soccer population of just under 8,000 players.
Play-Oakland (Cal North Youth)
Play-Oakland will partner with Premier Sport and elementary schools in underserved areas of Oakland, California, to "Grow the Game" via a program to teach the fundamentals of soccer and increase daily exercise with measurable benefits to address basic soccer skills and physical conditioning. The program will introduce soccer to elementary school children not currently playing, as well as introduce Cal North clubs to participating children and their parents.
+READ: U.S. U-15 Girls National Team heads to Germany for training camp
First Kick Training Program (Illinois Youth)
The Illinois Youth Soccer Frist Kick Training Program partnering with the Chicago Housing Authority and others to train coaches and introduce soccer in a friendly and positive environment to preschool children in inner-city Chicago, as well as recreational leagues and park districts in the state. The program will also engage parents and will have four seasons of programming, fall, winter, spring and summer.
Albuquerque Middle School Development League (New Mexico Youth)
The New Mexico Youth Soccer Association will partner with the International Developmental Soccer Academy and the Albuquerque Public Schools Community Schools Initiative to affiliate and educate coaches and players with NMYSA through the IDSA and provide governance and help organize the Albuquerque Middle School Soccer League to serve middle school children in a formal, structured and stable environment.
Grassroots Development Program (Tennessee Joint)
The Tennessee State Soccer Association will partner with former U.S. Men's National Team player Desmond Armstrong to create educational videos and materials for recreational coaches throughout the state. It will also partner with the International Street Soccer Association to bring the sport of soccer to underserved communities through free clinics and education about the game.
G.O.A.L.S. (Utah Youth)
G.O.A.L.S. (Giving Opportunities And Learning Soccer) Recreation is designed to expose children, aged 5-10, to the sport of soccer through activities ran by UYSA coaches with the intent of introducing children to the sport soccer, and improving the general skill level of players, in order to create a UYSA-operated recreation league in underserved areas.
Walking Soccer (Washington Adult)
The Washington State Adult Soccer Association aims to reintroduce players who can no longer play traditional soccer to a low-impact, slower version of the game at a faster pace than individuals or local leagues can do so on their own. The expectation is that walking soccer players will connect with local leagues and continue to enjoy, promote and expand participation.
Grassroots Development Plan (Colorado Joint)
The Colorado Soccer Association Grassroots Development Plan consists of three engagement components focused on two age levels and coaching education to assist clubs in obtaining more recreational players, provide local playing opportunities, develop a larger player pools engaged in quality soccer programming and strengthen clubs by providing coaching resources and educational opportunities for recreational and grassroots coaches.
+READ: USSDA Boys East Conference Recap: October 21-22, 2017
Soccer Starts at Home (Washington Youth)
Soccer Starts at Home with Tom Byer focuses preschool children developing the love of keeping the ball close and gaining confidence with ball skills via media, meeting, clinics and educational sessions with parents.
Discover Soccer Project (Missouri Youth)
The Missouri Youth Soccer Association will partner with the University of Missouri – St. Louis and the Jennings School District to provide a structured soccer training program for community youth in North St. Louis County to introduce new players to the game and increase retention of current players.
Outreach Soccer League (Georgia Joint)
The Georgia State Soccer Association will operate a new soccer league in downtown Atlanta to engage the inner-city player and helping to mitigate the challenge of reaching and retaining inner-city players who have economic and transportation challenges.
LA Kicks (Louisiana Joint)
The Louisiana Soccer Association is establishing the LA Kicks outreach program to introduce the game to youth players through summer and vacation camps and providing guidance and assistance to recreational organizations and departments in running effective youth soccer programs year-round.