U.S. MNT hosting Costa Rica on Saturday in San Jose, Calif.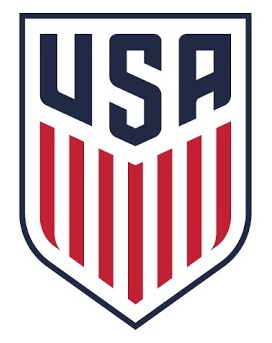 CHICAGO (Via U.S. Soccer) – Following a comprehensive 3-0 win against Panama, the U.S. Men's National Team looks to put an exclamation point on its first camp under head coach Gregg Berhalter when it takes on Costa Rica on Saturday, Feb. 2 at Avaya Stadium in San Jose, Calif.
Coverage of USA-Costa Rica begins at 3:30 p.m. ET on FOX, UniMás and UDN. Fans can also follow along via U.S. Soccer's official Facebook, Twitter (@ussoccer_MNT) and Instagram (@ussoccer_MNT) accounts.
PREVIEW: #USMNT hosting Costa Rica on Saturday in San Jose, Calif. (3:30 p.m. ET on FOX) | https://t.co/A6IOmlvMYK

? Courtesy U.S. Soccer / Wazee Digital pic.twitter.com/9BImWH9prL

— SoccerWire.com (@TheSoccerWire) February 1, 2019
USA DETAILED ROSTER BY POSITION (Club; Caps/Goals):
GOALKEEPERS (2): Sean Johnson (New York City FC; 6/0), Zack Steffen (Columbus Crew SC; 7/0)
DEFENDERS (8): Reggie Cannon (FC Dallas; 2/0), Nick Lima (San Jose Earthquakes; 1/0), Aaron Long (New York Red Bulls; 3/0), Daniel Lovitz (Montreal Impact/CAN; 1/0), Mark McKenzie (Philadelphia Union; 0/0), Keegan Rosenberry (Colorado Rapids; 0/0), Auston Trusty (Philadelphia Union; 0/0), Walker Zimmerman (LAFC; 5/2)  
MIDFIELDERS (10): Paul Arriola (D.C. United; 18/2), Corey Baird (Real Salt Lake; 1/0), Michael Bradley (Toronto FC/CAN; 143/17), Russell Canouse (D.C. United; 0/0), Marky Delgado (Toronto FC/CAN; 6/0), Jonathan Lewis (New York City FC; 1/0), Sebastian Lletget (LA Galaxy; 6/1), Djordje Mihailovic (Chicago Fire; 1/1), Cristian Roldan (Seattle Sounders FC; 6/0), Wil Trapp (Columbus Crew SC; 12/0)
FORWARDS (3): Jeremy Ebobisse (Portland Timbers, 1/0), Christian Ramirez (LAFC; 1/1), Gyasi Zardes (Columbus Crew SC; 41/6)
BERHALTER ERA BEGINS WITH 3-0 WIN AGAINST PANAMA
The U.S. Men's National Team's began a new era under head coach Gregg Berhalter with a comprehensive 3-0 win against Panama on Sunday, Jan. 27 at State Farm Stadium in Glendale, Ariz. [HIGHLIGHTS]. Berhalter gave first caps to seven players and they repaid him in spades. Corey Baird connected with Djordje Mihailovic to open things up in the 40th minute, while substitutes Jonathan Lewis and Christian Ramirez linked up to cap the scoring in the 89th. With an inspired performance throughout the match, fellow debutant Nick Lima took Budweiser Man of the Match honors, and also registered an assist when his pinpoint cross found Walker Zimmerman in the 80th minute. Along with all the debut caps, center back Aaron Long wore the captain's armband for the first time in the 3-0 win.
DIGGING IN MORE ON FIRST CAPS, FIRST GOALS, FIRST ASSISTS
Along with Sunday's match serving as Gregg Berhalter's first as MNT head coach, the starting lineup he ran out was historic in itself. Five first-timers – Corey Baird, Jeremy Ebobisse, Djordje Mihailovic, Nick Lima and Daniel Lovitz — were on the field at kickoff, tying the record for most starters to debut in an MNT match which was set on Sept. 3, 1992 at Canada. Future World Cup players Mike Burns, Brad Friedel, Cobi Jones, Mike Lapper and Joe-Max Moore began their MNT careers in the 2-0 win nearly 27 years ago.
Two more players – Jonathan Lewis and Christian Ramirez – entered the match as substitutes, taking the total number of debuts in the match to seven, tying for the second most all-time in an MNT match. The record of eight also came in that 1992 match against Canada with then head coach Bora Milutinovic utilizing Yari Allnutt, Mike Gosselin and Joey Leonetti as subs in that match.
More history came with the U.S. goals. The Mihailovic/Baird and Ramirez/Lewis goal-scoring combinations marked just the second and third time in the modern era (1990-present) that debut players have connected on goals. The first came when Mix Diskerud set up Juan Agudelo's game-winner in the MNT's 1-0 victory against South Africa on Nov. 17, 2010, in Cape Town.
USA-COSTA RICA, A GROUNDHOG'S DAY TRADITION?
Did you know that Saturday's match marks the third time the USA and Costa Rica will meet on Feb. 2? The Groundhog's Day tradition has served up some notable moments for the MNT. During the 1990 meeting in Miami, three-time FIFA World Cup veteran and future National Soccer Hall of Fame member Eric Wynalda made his MNT debut in a 2-0 friendly defeat. Twelve years later the teams met in the 2002 Concacaf Gold Cup Final, with current MNT assistant coach Josh Wolff scoring the opening goal as the USA cruised to its second confederation championship at the Rose Bowl in Pasadena, Calif.
Interestingly, Saturday's game will not be the first instance the MNT has played the same opponent three times on the same date. The USA has actually faced England three times on May 28, coming in 1959, 2005 and 2008.
GOING FOR A SECOND WIN
With the win on Sunday, Gregg Berhalter followed Bora MIlutinovic and Bob Bradley as just the third coach in the MNT's modern era to come away victorious from his first match at the helm. Should the USA close camp with a win against Costa Rica on Saturday, Berhalter will become just the third MNT coach all-time to win his first two matches, following Bradley and Robert Millar, whose first two games were at the 1930 FIFA World Cup in Uruguay.
Consecutive Wins to Begin an MNT Coaching Tenure (all-time)
Head Coach
Consecutive Wins
Games
Bob Bradley
3
3-1 W vs. Denmark (Jan. 20, 2007)
2-0 W vs. Mexico (Feb. 7, 2007)
3-1 W vs. Ecuador (March 25, 2007)
Robert Millar
2
3-0 W vs. Belgium (July 13, 1930)*
3-0 W vs. Paraguay (July 17, 1930)*
*1930 FIFA World Cup matches
LAYING THE FOUNDATION IN JANUARY CAMP
Undertaking his first camp as U.S. Men's National Team head coach, Gregg Berhalter chose to utilize this year's January Camp to lay the foundation for the next four years. Shifting away from the camp's long-time home in Los Angeles, the MNT kicked things off at the Elite Athlete Training Center in Chula Vista, Calif., with the focused environment proving useful in Berhalter's three goals of instilling a new style of play, building team culture and competing in everything the team does.
ussoccer.com's Behind the Crest video series has gone behind the scenes to detail has January Camp has progressed. Episode One documents the competition aspect and the learning process with a new style of play, while Episode Two featured how the MNT focused on team cohesion during the first phase of camp in Chula Vista. Episode Three showcases the buildup to the Panama match and goes in the locker room before and after the USA's 3-0 win in Glendale, Ariz.
SHOW YOURSELF IN JANUARY CAMP
The January Camp has been a U.S. Men's National Team staple for more than 20 years. The list of future MNT contributors – almost all coming from MLS — that have utilized the month-long gathering to jumpstart their international careers is a long one, with nearly every edition producing at least one player that has carved out a significant place in the squad.
Some examples from that list: Pablo Mastroeni (2002), Tim Howard (2003), Jonathan Bornstein and Ricardo Clark (2007), Jozy Altidore and Maurice Edu (2008), Sacha Kljestan (2009), Geoff Cameron and Graham Zusi (2012), Matt Besler (2013), DeAndre Yedlin (2014), Gyasi Zardes (2015), Sebastian Lletget and Jorge Villafaña (2017), Tyler Adams and Wil Trapp (2018).
With seven players in the midst of their first MNT camp and 11 looking for their first cap, this year's camp is no different, and Sunday's match against Panama could mark the start of a number of international careers.
ANOTHER REASON TO DRIVE A VOLKSWAGEN
Volkswagen, the Presenting Partner of U.S. Soccer, is offering complimentary preferred parking to a limited number of drivers on Saturday, Feb. 2nd for the U.S. Men's National Team vs. Costa Rica match, who arrive at the stadium in their Volkswagen vehicle. Volkswagen vehicles must enter the stadium via Earthquakes Way off of Coleman Avenue to gain access to the lot. Limited spots available on a first come first serve basis, so be sure to arrive early."
USA-COSTA RICA NOTES
The teams have met 37 times, with the USA trailing the all-time series by a slight 15-16-6 mark.
The USA fell 2-0 to Costa Rica in the last meeting, a Final Round World Cup Qualifying match on Sept. 1, 2017 at Red Bull Arena in Harrison, N.J.
Saturday's match marks the third time the teams will meet on Feb. 2. Three-time FIFA World Cup veteran Eric Wynalda debuted in the USA's 2-0 loss in 1990, while current MNT assistant coach scored the game-winner in a 2-0 victory against Costa Rica in the 2002 Concacaf Gold Cup Final.
The MNT is 1-0-0 all-time at San Jose's Avaya Stadium. In its last visit, the USA used a Clint Dempsey hat trick, as well as goals from Sebastian Lletget, Michael Bradley and Christian Pulisic to earn a 6-0 World Cup Qualifying victory against Honduras on March 24, 2017.
USA ROSTER NOTES
As of Jan. 27, 2019, the 23-player roster holds an average age of 24 years, 205 days.
Veterans Michael Bradley (143 caps), Gyasi Zardes (41) and Paul Arriola (18) are the most experienced players on the roster.
Three players have local ties to the Bay Area: Corey Baird, Nick Lima and Sebastian Lletget.
A native of Castro Valley, Calif., Lima played collegiately at the University of California from 2013-2016 before signed with the San Jose Earthquakes as a Homegrown Player in 2017. Lima returns to the Bay Area fresh off registering an assist and earning Budweiser Man of the Match honors in Sunday's 3-0 win against Panama in Glendale, Ariz.
Having also registered an assist in his MNT debut on Sunday, Baird also played collegiately in the area, helping Stanford to three consecutive NCAA Championships from 2015-2017.
Hailing from San Francisco, Sebastian Lletget grew up playing for Sporting Santa Clara, just down the road from Avaya Stadium.
Four players still have the opportunity to make their first MNT appearances on Saturday: Russell Canouse, Mark McKenzie, Keegan Rosenberry and Auston Trusty.
Seven players are also in the midst of their first senior team camps: Baird, Ebobisse, Lewis, Lovitz, McKenzie, Mihailovic and Trusty.
Six players are age-eligible for the 2020 Summer Olympics: Reggie Cannon, Ebobisse, Lewis, McKenzie, Mihailovic and Trusty.
Michael Bradley is the sole player on the roster to have scored against Costa Rica, tallying the opening goal in a 2-2 World Cup Qualifying draw on Oct. 14, 2009 at RFK Stadium in Washington, D.C.
Lletget and Bradley previously scored for the MNT at Avaya Stadium, tallying the first two goals respectively in the USA's 6-0 World Cup Qualifying win against Honduras on March 24, 2017.
COSTA RICA ROSTER BY POSITION:

GOALKEEPERS (3): Esteban Alvarado (Alajuelense; 11/0), Kevin Chamorro (Carmelita; 0/0), Marco Madrigal (San Carlos; 1/0)
DEFENDERS (7): Pablo Arboine (Santos de Guápiles; 0/0), Francisco Calvo (Minnesota United FC/USA; 43/4), Waylon Francis (Seattle Sounders FC/USA; 5/0), Keysher Fuller (Herediano; 0/0), Jaikel Medina (Saprissa; 0/0), Joseph Mora (D.C. United/USA; 2/0), Yostin Salinas (Saprissa; 2/0)
MIDFIELDERS (9): José Alfaro (Carmelita; 0/0), Ronaldo Araya (Cartaginés; 0/0), José Miguel Cubero (Alajuelense; 51/2), David Guzmán (Portland Timbers/USA; 52/0), Marvin Loría (Portland Timbers/USA; 0/0), Jimmy Marín (Herediano; 3/0), Néstor Monge (Cartaginés; 5/0), Barlon Sequeira (Alajuelense; 1/0)
FORWARDS (4): Jonathan McDonald (Alajuelense; 11/1), José Guillermo Ortiz (Herediano; 6/2), Jean Scott (Guadalupe; 0/0), Yendrick Ruiz (Herediano; 8/0)
COSTA RICA NOTES
Costa Rica currently sits 36th in the FIFA World Rankings.
Saturday's match marks the first for Costa Rica under new head coach Gustavo Manotas.
The Argentine-born former Uruguay international had a 16-year playing career before transitioning into management, going on to work with clubs in Uruguay, Argentina and Mexico. His greatest success came when he guided Club América to the 2014-15 Concacaf Champions League.
Costa Rica comes into the match after closing out 2018 with matching 3-2 away wins at Chile (Nov. 16) and Peru (Nov. 20).
Defender Francisco Calvo and midfielder David Guzmán were part of Costa Rica's 2018 FIFA World Cup roster.
Defender Waylon Francis played under MNT head coach Gregg Berhalter and alongside Wil Trapp and Zack Steffen with Columbus before joining Cristian Roldan and Seattle Sounders FC last season.
Calvo lined up with Christian Ramirez with Minnesota United FC before the U.S. striker moved to LAFC midway through 2018.
Guzmán and Marvin Loria are current teammates with MNT attacker Jeremy Ebobisse in Portland
Defender Joseph Mora plays with Paul Arriola and Russell Canouse at D.C. United
Midfielder Allan Cruz will line up for MLS expansion side FC Cincinnati in their inaugural 2019.
Eight players on the roster are uncapped.