U.S. Men's National Team opens 2014 World Cup qualifying with 3-1 victory over Antigua & Barbuda [Video Highlights]
The U.S. Men's National Team took control from the opening whistle and never looked back as they downed Antigua & Barbuda 3-1 on Friday to open the Semifinal Round of 2014 FIFA World Cup qualifying in Group A in front of a crowd of 23,971 at Raymond James Stadium.
U.S. captain Carlos Bocanegra tied the all-time scoring mark for U.S. defenders with his 13th career goal, matching the mark set by National Soccer Hall of Fame inductee Marcelo Balboa. Clint Dempsey's penalty kick conversion in the 44th minute proved to be the game-winner, with Herculez Gomez added his fourth career goal in the second half.
http://youtu.be/7gClYpMmPK8
The U.S. next travels to Central America to face Guatemala at 10 p.m. ET on Tuesday, June 12, at Estadio Mateo Flores in Guatemala City. The match will be televised live on pay-per-view (learn more) and ustream.tv.
"We discussed that prior to the game that it would be difficult to break them down," said U.S. head coach Jurgen Klinsmann, who captured a win in his first career World Cup qualifier as a coach. "Antigua did a very good job defending and made it very tight. I think we created quite a few chances and we could have scored a few more goals. Those games are tricky. At the end of the day, I think the three points is the starting point that we wanted to have. We know that we have to step it up a lot going into Guatemala, which we will do. Overall, we give a complement to Antigua and a complement to the crowd of over 23,000 coming to the game. It was amazing. Now we've got to look toward Tuesday and we've got to give Guatemala a real fight."
Playing in rain-soaked conditions at the start of the game, the U.S. struck quickly after creating a couple of early set piece opportunities. Landon Donovan purposely delayed his second corner kick in the eighth minute to wait for Bocanegra to finish tying his shoe while off the field just to the left of the goal. In the end it paid off, with the U.S. captain following up a Gomez header to tap home from close range and give his team the lead in the first meeting between these two countries.
The goal was Bocanegra's first of the year and 13th of his career, matching Balboa's career mark that had stood by itself since 1998.
Antigua had one big scoring opportunity in the first half, and center back Clarence Goodson was pivotal in keeping the ball out of harm's way. On a quick restart, Antigua took advantage of the USA players still tracking back, and Dexter Blockstock got a shot off at the top of the box. His left-footed strike was blocked by a sliding Goodson and cleared to safety. Blockstock's shot would have surely tested Tim Howard in the net, but the block meant Antigua finished the half without an official shot on goal.
The U.S. dominated the entire first 45 minutes in possession, and the team finally found its second goal shortly before halftime. While Bocanegra remained on the sidelines tending to a cut in the back of his head, the USA still pushed forward. A flowing move started with a give-and-go between Dempsey and Donovan before the USA's number 10 was scythed down in the area by Antigua's Marvin McCoy in the 43rd minute. Dempsey stepped up and buried the penalty kick, firing straight up the middle for his 26th career international goal. The Texan is the first USA player to score in multiple games this year, following up his game-winning goal against Italy on Feb. 29, and now has scored more than one goal for the MNT in every year since 2005.
The U.S. has reshuffled its personnel at left back in recent weeks, and Jose Torres was drafted into service tonight after absences to Fabian Johnson (right calf) and Edgar Castillo (hamstring). Torres spent the first half joining the attack effectively, but was forced to leave the game in the second half with a left ankle contusion sustained after a nasty challenge. Klinsmann again reshuffled the backline, bringing in Oguchi Onyewu and shifting Bocanegra to the left.
Shortly after the change, Bocanegra pushed up into the attack and set up Gomez for a one-timer in the 58th minute that caromed off the crossbar. The USA had one more crack at the goal on the sequence with Michael Bradley trying to set up Dempsey, but the Antigua defense disrupted the play and cleared the danger.
Three minutes after Antigua's Peter Byers entered the match, he cut into the USA's lead with an unexpected goal in the 65th minute. Mikele Leigertwood provided the feed from the left side and Byers turned Onyewu before forcing the ball past Howard to cut the lead in half.
The setback galvanized the USA, and for a three-minute stretch beginning in the 70th minute the U.S. peppered James in the Antigua goal. Dempsey and Bradley each tried shots from distance, forcing James into a body save against Dempsey and diving to his left to push aside Bradley's attempt.
The Antigua goalkeeper could only do so much, and the U.S. increased its lead in the 72nd minute. Gomez and Michael Bradley both made a charge at the ball at the top of the box and Antigua's defenders got in the way of the initial shot attempt. With the ball springing free and the 'keeper caught out, Gomez stuck with the run and deposited the ball into the near left side to return the U.S. to a two-goal cushion.
Antigua nearly took advantage of a defensive mishap by the U.S. defense in the 84th minute, but Howard was able to tip Byers' blistering shot over the goal for his lone save of the match.
James had eight saves on the night as the U.S. out-shot Antigua 19-7 overall, collecting an 11-2 advantage in shots on goal.
The USA improved to 5-1-1 on the year and now shifts its focus to the big game in Guatemala in four days time.
Additional Match Notes:
Jose Torres, normally a midfielder, has actually played outside back before for the U.S. MNT. Torres made his debut at outside back on Oct. 11, 2008, as a 68th-minute sub for Heath Pearce during the USA's 6-1 win against Cuba at RFK Stadium to clinch a berth in the Final Round of 2010 FIFA World Cup qualifying.
U.S. captain Carlos Bocanegra earned his 105th cap Friday. He is one appearance away from tying for seventh place all-time with Eric Wynalda (106) on the U.S. list.
Steve Cherundolo moved into sole possession of 20th all-time with his 83rd cap. Landon Donovan made his 142nd appearance and is second all-time behind Cobi Jones (164).
Donovan has now appeared in 36 World Cup qualifying matches.
— U.S. Men's National Team Game Report —
Match: USA vs. Antigua & Barbuda
Date: June 8, 2012
Competition: 2014 FIFA World Cup qualifying; Semifinal Round
Venue: Raymond James Stadium; Tampa, Fla.
Kickoff: 7 p.m. ET
Attendance: 23,971
Weather: 73 degrees; rain
Scoring Summary: 1 2 F
USA                        2 1 3
ATG                        0 1 1
USA – Carlos Bocanegra        8th minute
USA – Clint Dempsey (pen)   44
ATG – Peter Byers                65
USA – Herculez Gomez          72
Lineups:
USA: 1-Tim Howard; 6-Steve Cherundolo, 21-Clarence Goodson, 3-Carlos Bocanegra (capt.), 16-Jose Torres (5-Oguchi Onyewu, 57); 7-Maurice Edu , 4-Michael Bradley, 13-Jermaine Jones (18-Terrence Boyd, 81); 10-Landon Donovan, 8-Clint Dempsey, 9-Herculez Gomez (17-Jozy Altidore, 80)
Subs not used: 2-Michael Parkhurst, 12-Brad Guzan,14-Kyle Beckerman, 20-Geoff Cameron
Head Coach: Jurgen Klinsmann
ATG: 18-Molvin James; 2-Marvin McCoy, 5-Marc Joseph, 17-George Dublin, 11-Quinton Griffith; 14-Randolph Burton, 8-Mikele Leigertwood, 15-Lawson Robinson, 10-Keiran Murtagh (16-Peter Byers, 62); 13-Tamarley Thomas (9-Stefan Smith, 83), 23-Dexter Blackstock
Subs not used: 1-Olson Forde, 3-Joshua Parker, 4-Karanja Mack, 6-Ranja Christian, 7-Kimoi Alexander, 19-Troy Dublin, 20-Akeem Thomas, 21-Keita Decastro, 22-Justin Cochrane
Head coach: Tom Curtis
Stats Summary: USA / ATG
Shots: 19 / 7
Shots on Goal: 11 / 2
Saves: 1 / 8
Corner Kicks: 14 / 2
Fouls: 17 / 10
Offside: 3 / 0
Misconduct Summary:
ATG – Marc Joseph (caution)       12th minute
ATG – Quinton Griffith (caution)    67
Officials:
Referee: Hugo Cruz (CRC)
Assistant Referee 1: Warner Castro (CRC)
Assistant Referee 2: Osvaldo Luna (CRC)
Fourth Official: Ricardo Cerdas (CRC)
Budweiser Man of the Match:
Carlos Bocanegra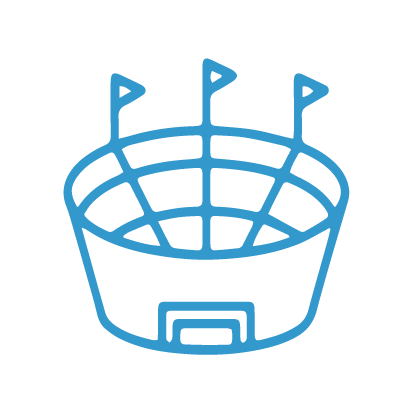 COLLEGE RECRUITING STARTS HERE
Join the SoccerWire College Soccer Recruiting Search Engine and learn how to be seen OVER 1 MILLION TIMES PER YEAR.
Basic $99 – for life
Featured $299 – for life
Featured PLUS $399 – for life
Learn More Here