U.S. Beach Soccer National Team roster named for Puerto Vallarta Cup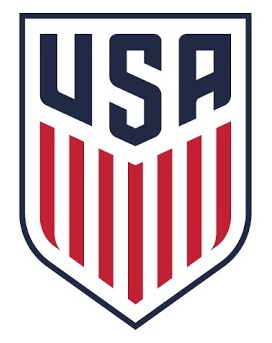 CHICAGO (Via U.S. Soccer) – The U.S. Beach Soccer National Team has named a 10-player roster for the upcoming Visit Puerto Vallarta Cup 2017 in Puerto Vallarta, Mexico. The players will train in Orange County, Calif. before the tournament takes place from Oct. 22-24. Francis Farberoff will serve as the team's head coach for the competition as regular head coach Eddie Soto is in the midst of coaching the collegiate season with the University of San Francisco.
The USA will face off against Colombia, France and host Mexico in the Visit Puerto Vallarta Cup 2017. The tournament marks the return of the beach soccer world tour to Puerto Vallarta after a seven-year absence. It's a strong field of competition: Mexico has won the CONCACAF Beach Soccer Championship more than any other nation, France won the first FIFA Beach Soccer World Cup in 2005 and Colombia represents an up-and-coming squad that climbed to sixth-place in the hotly-contested CONMEBOL Beach Soccer Championship earlier this year.
U.S. Beach Soccer National Team Roster by Position:
GOALKEEPERS (2): Juan Cervantes (Los Angeles, Calif.), Christopher Toth (San Marcos, Calif.)
DEFENDERS (5): Christian Blandon (Fort Lauderdale, Fla.), Adriano Dos Santos (Baltimore, Md.), Jonathan Greenfield (Cedarburg, Wisc.), Oscar Reyes (Santa Ana, Calif.), David Mondragon (Santa Cruz, Calif.)
FORWARDS (3): Jason Leopoldo (Thousand Oaks, Calif.), Nick Perera (Carlsbad, Calif.), Lucas Roque (Fort Lauderdale, Fla.)
The roster includes five players who took part in the team's last major competition, the 2017 CONCACAF Beach Soccer Championship in February. The team finished fifth in Nassau, Bahamas, winning its group at the tournament. Seven of the players headed to Puerto Vallarta were called into the BNT's last camp in September.
Two members of the roster, goalkeeper Christopher Toth and forward Nicolas Perera, have been nominated for Beach Soccer Worldwide's Best Player of the Year Award. Toth's nomination also puts him in the running for Best Goalkeeper of the Year.