U-20 USWNT concludes San Diego camp with 1-0 win over Japan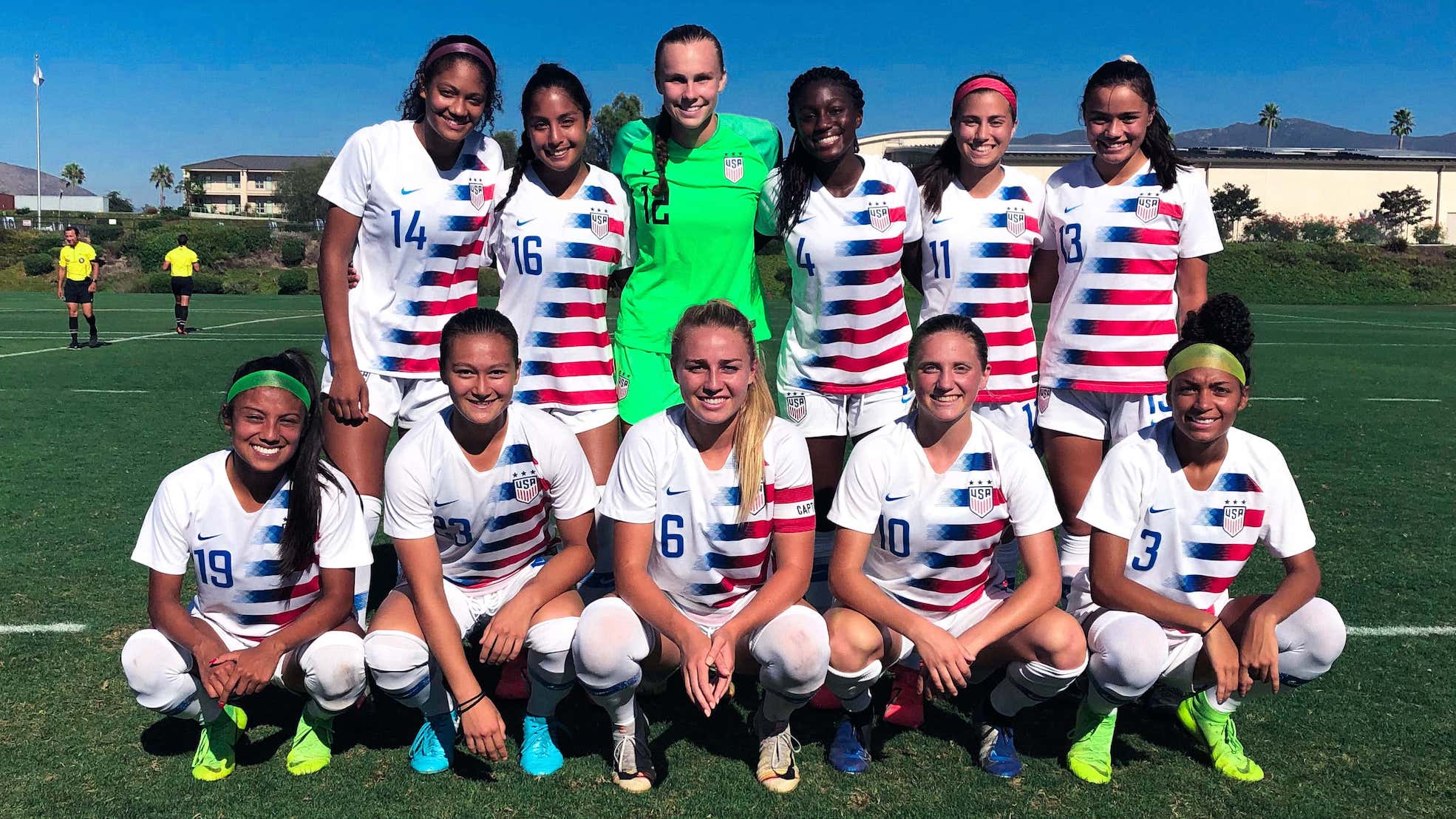 CHULA VISTA, Calif. – The U.S. Under-20 Women's National Team defeated Japan 1-0 on a 13th minute goal from forward Reilyn Turner to split a pair of matches during a training camp at the Elite Athlete Training Center located south of San Diego.
The USA dropped the first game, 2-1, on Aug. 28 with Turner scoring in that match as well. This time, the USA kept Japan off the board as goalkeeper Halle Mackiewicz made five saves to earn the shutout.
The game-winner came early as defender Makenna Morris got into the attack and slotted a pass across the goal mouth to Turner who finished with her right foot into the left side of the goal.
Head coach Mark Carr called in 20 players for the camp to evaluate players from the younger portion of the U-20 WNT player pool. All the players on the U.S. roster were born in 2001 or 2002. Players born on or after Jan. 1, 2000 are age-eligible for the 2020 FIFA U-20 Women's World Cup.
– U.S. U-20 WOMEN'S NATIONAL TEAM MATCH REPORT –
Match: United States U-20 Women's National Team vs. Japan U-20 Women's National Team
Date: August 31, 20019
Competition: International Friendly
Venue: Elite Athlete Training Center; Chula Vista, California
Weather: 85 degrees, sunny
Scoring Summary: 1 2 F
USA 1 0 1
JPN 0 0 0
USA – Reilyn Turner (Makenna Morris) 13th minute
Lineups:
USA: 12-Halle Mackiewicz, 3-Makenna Morris, 13-Paige Tolentino (5-Bria Schrotenboer, 35), 16-Madison Perez (15-Emily Mathews, 46, 20-Samantha Kroeger, 75), 4-Samar Guidry, 6-Astrid Wheeler (capt.), 19-Samantha Meza, 23-Aki Yuasa, 14-Reilyn Turner (9-Ainsley Ahmadian, 60), 10-Hannah Bebar, 11-Lia Godfrey (8-Talia DellaPeruta, 46)
Subs not used: 1-Mia Justus, 2-Sally Menti, 7-Amber Nguyen, 17-Katelyn Duong
Head Coach: Mark Carr
JPN: 6-Nodoka Funaki, 7-Hana Takahashi, 8-Haruka Miura (5-Mai Watanabe, 32, 4-Wakaba Goto, 57), 9-Yuzuki Yamamoto, 12-Sara Ito, 13-Shino Matsuda, 16-Misaki Morita, 17-Oto Kanno, 19-Maho Hirosawa (14-Seira Kojima, 32, 20-Haruka Osawa, 57), 21-Shu Ohba (18-Maya Ino, 46), 22-Haruna Tabata
Subs not used: 1-Momoko Tanaka, 2-Chihiro Tomioka, 3-Ibuki Nagae, 10-Momo Nakao, 11-Nanako Takeda, 15-Mina Hara, 23-Fukina Mizuno
Head Coach: Futoshi Ikeda
Stats Summary: USA / JPN
Shots: 7 / 10
Shots on Goal: 4 / 5
Saves: 5 / 3
Corner Kicks: 2 / 6
Fouls: 5 / 4
Offside: 1 / 2
Misconduct Summary:
None