Two LIJSL alumni running for U.S. Soccer presidency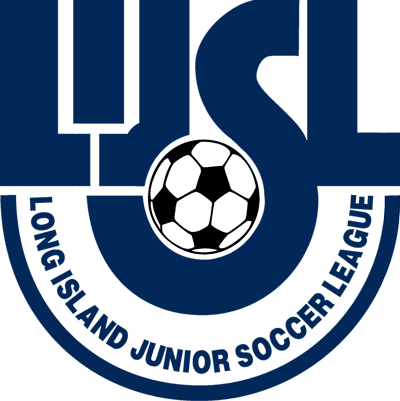 (Via Eastern New York Youth Soccer Association) – The inability of the U.S. Men's National Team to qualify for the World Cup for the first time in four decades led to the resignation of former Cosmopolitan Junior Soccer League (CJSL) player Bruce Arena as coach of the team. It has also led to a great deal of soul-searching among the soccer community on how we develop players. US Soccer President Sunil Gulati has announced that he will not seek a fourth term for the election this February.
Yet two alumni of the Long Island Junior Soccer League (LIJSL), the largest league in the Eastern New York Youth Soccer Association (ENYYSA), have announced their candidacy: Michael Winograd and Kyle Martino. Both support equal treatment for women and removing the financial barriers in youth soccer.
After growing up in Rockville Centre and playing youth soccer for the LIJSL's Rockville Centre Red Devils, the LIJSL Select Team and Eastern New York ODP, Winograd played professionally in Israel for three years, then served as assistant men's coach at the University of Richmond. He has been a corporate lawyer and adjunct professor of law in New York City for the past 17 years plus has coached his son and daughter in youth soccer.
As President of US Soccer, Winograd will begin by focusing on five key strategic initiatives:
Forming and utilizing inclusive, merit-based and transparent advisor committees for critical decisions
Ensuring equal treatment for women's soccer
Taking down cost barriers in youth soccer and coaching education by incentivizing the private sector to help finance development, in addition to tapping into surplus
US Soccer funds and public grants
Rooting out corruption from the youth level up through mandatory audits, grievance procedures, oversight and transparency
Building upon and expanding uniform policies and guidelines for key aspects of youth player development
Winograd said, "I have such fond memories of Rockville Centre and the LIJSL that when I was coaching my son's town travel team here in Ridgewood, New Jersey, I reached out to friends in Rockville Centre and set up a scrimmage against them so, as I told my son, he could get a taste of what real soccer was. The kids exchanged patches and I then took both teams out to a lunch at Kasey's, which is owned by a high school friend and teammate. I also took my son's team to Long Island to play in an indoor tournament in North Babylon run by an old Long Island Select teammate. I still come back every year on Thanksgiving weekend for the RVC Alumni Game at Bralower Field. Feels like those games have been getting shorter and the annual celebration at Kasey's afterwards longer. I always smile warmly and longingly when I think of my soccer days growing up on Long Island."
Martino grew up in Westport, Connecticut but did play in the LIJSL for Huntington Boys Club (HBC) New York United as a teen. He was the MLS Rookie of the Year in 2002, played for the United States as a youth and with the senior National Team and is now best-known as a studio commentator on NBC Sports' Premier League studio show.
Martino reminisced, "I loved my years with HBC playing under coach Declan McSheffrey. Edson Buddle, Matt Kelly, Chris Wasner et al were my teammates and they were a talented group who always would beat up on me when I played for Connecticut ODP against their powerhouse Eastern New York ODP team. So if you can't beat 'em, join 'em. One of my favorite two years of my youth, save for the long drive from Westport out there for practice."
Martino's website states a Progress Plan based on Transparency, Equality and Progress.
He writes that "As for the first two, anyone who has followed the current US Soccer leadership, the mistreatment of our female athletes, or the financial barriers at the youth level knows what I mean. But I'd like to focus on progress, as it's the sense of moving backward that I know has so much of the US soccer community feeling lost and upset. When a nation of more than 300 million fails to qualify for the World Cup, it's not because of a few bad bounces on a less-than-perfect pitch; it's because of systemic failures across all levels of the game."
"As players, coaches, and fans, we deserve better than this, and I will stake my presidency on my ability to deliver. Our challenge is to maintain the Women's team's tradition of success while turning around the Men's team's recent struggles. If our Men's National Team fails to qualify for the 2022 World Cup, I will do the right thing and step aside. (I will do the same if we miss the quarterfinals in 2026.) Likewise for the Women, but with a higher standard: the semifinal round in all international tournaments from 2023 on."