Twelve MLS academy teams qualify for 2019 Generation adidas Cup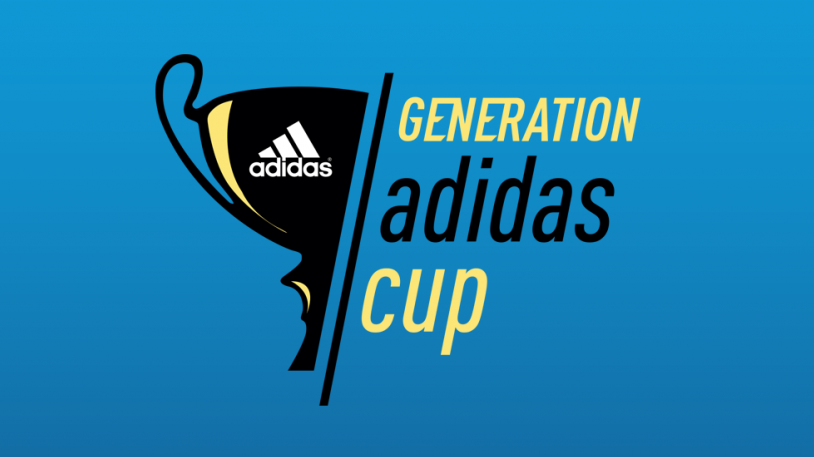 Over President's Day weekend, the eight qualifiers for the 2019 Generation adidas Cup U-17 Champions Division were decided, along with the four qualifiers for the new U-15 tournament.
At the U-17 level, FC Dallas emerged as the top seed for the 2019 GA Cup's. Joining FC Dallas in the Champions Division – which will also feature a set of international opponents – are the following seven MLS academy teams: LA Galaxy, Real Salt Lake, Seattle Sounders, Toronto FC, New York City FC, New York Red Bulls and Montreal Impact.
The inaugural U-15 age group for the GA Cup will feature four MLS academy sides against four Liga MX youth teams from Mexico. The four MLS teams that qualified for the event are: LAFC, Toronto, Red Bulls and Philadelphia Union. The Liga MX squads will be announced later.
Under-17s
x = qualified for Champions Division
Group A
| Team | Pts | W | L | D (PK Wins) | GF | GA | GD |
| --- | --- | --- | --- | --- | --- | --- | --- |
| x-LA Galaxy | 15 | 5 | 1 | 0 | 11 | 8 | +3 |
| x-Seattle Sounders | 14 | 4 | 1 | 1 (1) | 11 | 4 | +7 |
| x-Real Salt Lake | 14 | 4 | 1 | 1 (1) | 12 | 7 | +5 |
| Colorado Rapids | 7 | 2 | 3 | 1 | 9 | 10 | -1 |
| Vancouver Whitecaps FC | 6 | 2 | 4 | 0 | 14 | 12 | +1 |
| San Jose Earthquakes | 6 | 2 | 4 | 0 | 9 | 15 | -6 |
| Portland Timbers | 1 | 0 | 5 | 1 | 5 | 15 | -10 |
| Date | Match | Time | Location | Field |
| --- | --- | --- | --- | --- |
| Sept. 22, 2018 | SJ 4, POR 1 | 1:45 pm ET | Evergreen Community College | |
| Oct. 5, 2018 | LA 2, COL 1 | 11 am ET | Zions Bank Real Salt Lake Academy | Zions Bank Stadium |
| Oct. 5, 2018 | SEA 1 (5), POR 1 (3) | 1:30 pm ET | Zions Bank Real Salt Lake Academy | Zions Bank Stadium |
| Oct. 5, 2018 | RSL 3, SJ 1 | 4 pm ET | Zions Bank Real Salt Lake Academy | Zions Bank Stadium |
| Oct. 6, 2018 | VAN 2, POR 0 | 11 am ET | Zions Bank Real Salt Lake Academy | Zions Bank Stadium |
| Oct. 6, 2018 | COL 4, SJ 1 | 1:30 pm ET | Zions Bank Real Salt Lake Academy | Zions Bank Stadium |
| Oct. 6, 2018 | SEA 1, RSL 0 | 4 pm ET | Zions Bank Real Salt Lake Academy | Zions Bank Stadium |
| Oct. 8, 2018 | SEA 2, COL 0 | 11 am ET | Zions Bank Real Salt Lake Academy | Zions Bank Stadium |
| Oct. 8, 2018 | RSL 5, VAN 4 | 1:30 pm ET | Zions Bank Real Salt Lake Academy | Zions Bank Stadium |
| Oct. 8, 2018 | LA 1, SJ 0 | 4 pm ET | Zions Bank Real Salt Lake Academy | Zions Bank Stadium |
| Nov. 10, 2018 | SEA 2, VAN 1 | 6 pm ET | Skagit Valley Community College | |
| Dec. 15, 2018 | RSL 3, LA 1 | 1 pm ET | Dignity Health Sports Park | |
| Feb. 15, 2019 | LA 2, SEA 1 | 2:30 pm ET | Dignity Health Sports Park | Field #4 |
| Feb. 15, 2019 | VAN 4, COL 0 | 5 pm ET | Dignity Health Sports Park | Field #4 |
| Feb. 15, 2019 | RSL 1, POR 0 | 7:30 pm ET | Dignity Health Sports Park | Field #4 |
| Feb. 16, 2019 | LA 2, VAN 1 | 2:30 pm ET | Dignity Health Sports Park | Field #4 |
| Feb. 16, 2019 | COL 4, POR 1 | 5 pm ET | Dignity Health Sports Park | Field #4 |
| Feb. 16, 2019 | SEA 4, SJ 0 | 7:30 pm ET | Dignity Health Sports Park | Field #4 |
| Feb. 18, 2019 | SJ 3, VAN 2 | 12 pm ET | Dignity Health Sports Park | Field #4 |
| Feb. 18, 2019 | LA 3, POR 2 | 2 pm ET | Dignity Health Sports Park | Field #4 |
| Feb. 18, 2019 | RSL 0 (4), COL 0 (1) | 4 pm ET | Dignity Health Sports Park | Field #4 |
Group B
| Team | Pts | W | L | D (PK Wins) | GF | GA | GD |
| --- | --- | --- | --- | --- | --- | --- | --- |
| x-FC Dallas | 18 | 6 | 0 | 0 | 14 | 3 | +11 |
| x-Toronto FC | 12 | 4 | 2 | 0 | 11 | 6 | +5 |
| x-Montreal Impact | 9 | 3 | 3 | 0 | 7 | 5 | +2 |
| Columbus Crew SC | 9 | 3 | 3 | 0 | 9 | 9 | 0 |
| Chicago Fire | 6 | 2 | 4 | 0 | 4 | 7 | -3 |
| Sporting Kansas City | 6 | 2 | 4 | 0 | 4 | 11 | -7 |
| Houston Dynamo | 3 | 1 | 5 | 0 | 8 | 16 | -8 |
| Date | Match | Time | Location | Field |
| --- | --- | --- | --- | --- |
| Oct. 5, 2018 | HOU 2, CHI 1 | 9:30 am ET | BMO Training Ground | Field #3 |
| Oct. 5, 2018 | TOR 2, CLB 0 | 12 pm ET | BMO Training Ground | Field #3 |
| Oct. 5, 2018 | DAL 3, SKC 0 | 2:30 pm ET | BMO Training Ground | Field #3 |
| Oct. 6, 2018 | TOR 2, CHI 0 | 9:30 am ET | BMO Training Ground | Field #3 |
| Oct. 6, 2018 | DAL 2, MTL 1 | 12 pm ET | BMO Training Ground | Field #3 |
| Oct. 6, 2018 | CLB 3, SKC 0 | 2:30 pm ET | BMO Training Ground | Field #3 |
| Oct. 8, 2018 | CLB 4, HOU 3 | 9:30 am ET | BMO Training Ground | Field #3 |
| Oct. 8, 2018 | DAL 2, TOR 1 | 12 pm ET | BMO Training Ground | Field #3 |
| Oct. 8, 2018 | SKC 2, MTL 1 | 2:30 pm ET | BMO Training Ground | Field #3 |
| Oct. 13, 2018 | MTL 2, TOR 0 | 10 am ET | Centre Nutrilait | |
| Nov. 17, 2018 | CLB 2, CHI 1 | 1 pm ET | Crew SC Training Center | |
| Jan. 19, 2019 | DAL 4, HOU 1 | 2 pm ET | Round Rock Multipurpose Complex | |
| Feb. 15, 2019 | MTL 1, CLB 0 | 11 am ET | Houston Sports Park | Field #2 |
| Feb. 15, 2019 | TOR 3, HOU 2 | 1:30 pm ET | Houston Sports Park | Field #2 |
| Feb. 15, 2019 | CHI 1, SKC 0 | 4 pm ET | Houston Sports Park | Field #2 |
| Feb. 16, 2019 | DAL 2, CLB 0 | 11 am ET | Houston Sports Park | Field #2 |
| Feb. 16, 2019 | CHI 1, MTL 0 | 1:30 pm ET | Houston Sports Park | Field #2 |
| Feb. 16, 2019 | SKC 2, HOU 0 | 4 pm ET | Houston Sports Park | Field #2 |
| Feb. 18, 2019 | MTL 2, HOU 0 | 10 am ET | Houston Sports Park | Field #2 |
| Feb. 18, 2019 | DAL 1, CHI 0 | 12 pm ET | Houston Sports Park | Field #2 |
| Feb. 18, 2019 | TOR 3, SKC 0 | 2 pm ET | Houston Sports Park | Field #2 |
Group C
| Team | Pts | W | L | D (PK Wins) | GF | GA | GD |
| --- | --- | --- | --- | --- | --- | --- | --- |
| x-New York City FC | 14 | 4 | 1 | 1 (1) | 10 | 4 | +6 |
| x-New York Red Bulls | 13 | 4 | 1 | 1 | 14 | 6 | +8 |
| Atlanta United | 9 | 1 | 1 | 4 (2) | 10 | 8 | +2 |
| Philadelphia Union | 8 | 1 | 2 | 3 (2) | 6 | 7 | -1 |
| D.C. United | 7 | 1 | 2 | 3 (1) | 7 | 7 | 0 |
| New England Revolution | 7 | 1 | 2 | 3 (1) | 11 | 17 | -6 |
| Orlando City SC | 5 | 1 | 4 | 1 (1) | 7 | 16 | -9 |
| Date | Match | Time | Location | Field |
| --- | --- | --- | --- | --- |
| Oct. 5, 2018 | NYC 1, PHI 0 | 10 am ET | Power Training Complex at Talen Energy Stadium | Field #1 |
| Oct. 5, 2018 | NE 2 (3), ATL 2 (2) | 12:30 pm ET | Power Training Complex at Talen Energy Stadium | Field #1 |
| Oct. 5, 2018 | DC 5, ORL 0 | 3 pm ET | Power Training Complex at Talen Energy Stadium | Field #1 |
| Oct. 6, 2018 | PHI 3 (6), NE (5) | 10 am ET | Power Training Complex at Talen Energy Stadium | Field #1 |
| Oct. 6, 2018 | NYC 0 (6), DC 0 (5) | 12:30 pm ET | Power Training Complex at Talen Energy Stadium | Field #1 |
| Oct. 6, 2018 | RBNY 3, ORL 2 | 3 pm ET | Power Training Complex at Talen Energy Stadium | Field #1 |
| Oct. 8, 2018 | NYC 3, ATL 2 | 10 am ET | Power Training Complex at Talen Energy Stadium | Field #1 |
| Oct. 8, 2018 | PHI 2, ORL 0 | 12:30 pm ET | Power Training Complex at Talen Energy Stadium | Field #1 |
| Oct. 8, 2018 | RBNY 2, DC 0 | 3 pm ET | Power Training Complex at Talen Energy Stadium | Field #1 |
| Oct. 13, 2018 | NE 2, NYC 0 | 3:30 pm ET | NE Revolution Training Ground | |
| Dec. 9, 2018 | RBNY 2, PHI 0 | 3 pm ET | Red Bull Training Facility | |
| Jan. 19, 2019 | ORL 2 (5), ATL 2 (4) | 10 am ET | Children's Healthcare of Atlanta Training Ground | |
| Feb. 15, 2019 | ATL 0 (4), RBNY 0 (2) | 10 am ET | Children's Healthcare of Atlanta Training Ground | Field #1 |
| Feb. 15, 2019 | PHI 0 (4), DC 0 (2) | 1 pm ET | Children's Healthcare of Atlanta Training Ground | Field #4 |
| Feb. 15, 2019 | ORL 3, NE 2 | 4 pm ET | Children's Healthcare of Atlanta Training Ground | Field #2 |
| Feb. 16, 2019 | ATL 3, DC 0 | 2 pm ET | Children's Healthcare of Atlanta Training Ground | Field #1 |
| Feb. 16, 2019 | NYC 2, ORL 0 | 4 pm ET | Children's Healthcare of Atlanta Training Ground | Field #2 |
| Feb. 16, 2019 | RBNY 7, NE 0 | 6 pm ET | Children's Healthcare of Atlanta Training Ground | Field #4 |
| Feb. 18, 2019 | NYC 4, RBNY 0 | 9 am ET | Children's Healthcare of Atlanta Training Ground | Field #4 |
| Feb. 18, 2019 | DC 2 (4), NE 2 (3) | 11:30 am ET | Children's Healthcare of Atlanta Training Ground | Field #4 |
| Feb. 18, 2019 | ATL 1 (4), PHI 1 (3) | 2 pm ET | Children's Healthcare of Atlanta Training Ground | Field #4 |
Under-15s
* = Cannot qualify for final event
x = qualified for final event
Group A
| Team | Pts | W | L | D (PK Wins) | GF | GA | GD |
| --- | --- | --- | --- | --- | --- | --- | --- |
| x-LAFC | 17 | 5 | 0 | 1 (1) | 16 | 2 | +14 |
| Colorado Rapids | 11 | 3 | 2 | 1 (1) | 8 | 3 | +5 |
| Seattle Sounders | 11 | 3 | 2 | 1 (1) | 6 | 4 | +2 |
| Vancouver Whitecaps FC* | 9 | 3 | 3 | 0 | 10 | 6 | +4 |
| Portland Timbers | 8 | 2 | 1 | 2 | 6 | 9 | -3 |
| LA Galaxy | 7 | 2 | 3 | 1 | 9 | 7 | +2 |
| San Jose Earthquakes | 5 | 1 | 4 | 1 (1) | 4 | 13 | -9 |
| Real Salt Lake* | 4 | 1 | 4 | 1 | 5 | 17 | -12 |
| Date | Match | Time | Location | Field |
| --- | --- | --- | --- | --- |
| Oct. 5, 2018 | LAFC 7, RSL 0 | 11 am ET | Zions Bank Real Salt Lake Academy | Field #1 |
| Oct. 5, 2018 | SJ 2, VAN 1 | 1:30 pm ET | Zions Bank Real Salt Lake Academy | Field #1 |
| Oct. 5, 2018 | COL 5, POR 0 | 4 pm ET | Zions Bank Real Salt Lake Academy | Field #1 |
| Oct. 5, 2018 | SEA 0 (4), LA 0 (1) | 6:30 pm ET | Zions Bank Real Salt Lake Academy | Field #1 |
| Oct. 6, 2018 | LAFC 3, SJ 0 | 11 am ET | Zions Bank Real Salt Lake Academy | Field #1 |
| Oct. 6, 2018 | POR 3, RSL 2 | 1:30 pm ET | Zions Bank Real Salt Lake Academy | Field #1 |
| Oct. 6, 2018 | VAN 4, LA 1 | 4 pm ET | Zions Bank Real Salt Lake Academy | Field #1 |
| Oct. 6, 2018 | SEA 1, COL 0 | 6:30 pm ET | Zions Bank Real Salt Lake Academy | Field #1 |
| Oct. 8, 2018 | POR 2, LA 1 | 11 am ET | Zions Bank Real Salt Lake Academy | Field #1 |
| Oct. 8, 2018 | LAFC 1, COL 0 | 1:30 pm ET | Zions Bank Real Salt Lake Academy | Field #1 |
| Oct. 8, 2018 | VAN 1, SEA 0 | 4 pm ET | Zions Bank Real Salt Lake Academy | Field #1 |
| Oct. 8, 2018 | RSL 2, SJ 1 | 6:30 pm ET | Zions Bank Real Salt Lake Academy | Field #1 |
| Feb. 15, 2019 | LA 3, RSL 0 | 12 pm ET | Dignity Health Sports Park | Field #5 |
| Feb. 15, 2019 | LAFC 0 (4), POR 0 (3) | 2:30 pm ET | Dignity Health Sports Park | Field #5 |
| Feb. 15, 2019 | SEA 2, SJ 0 | 5 pm ET | Dignity Health Sports Park | Field #5 |
| Feb. 15, 2019 | COL 1, VAN 0 | 7:30 pm ET | Dignity Health Sports Park | Field #5 |
| Feb. 16, 2019 | LA 4, SJ 0 | 12 pm ET | Dignity Health Sports Park | Field #5 |
| Feb. 16, 2019 | COL 1 (3), RSL 1 (2) | 2:30 pm ET | Dignity Health Sports Park | Field #5 |
| Feb. 16, 2019 | LAFC 3, SEA 1 | 5 pm ET | Dignity Health Sports Park | Field #5 |
| Feb. 16, 2019 | VAN 3, POR 0 | 7:30 pm ET | Dignity Health Sports Park | Field #5 |
| Feb. 18, 2019 | SEA 2, RSL 0 | 12 pm ET | Dignity Health Sports Park | Field #5 |
| Feb. 18, 2019 | LAFC 2, VAN 1 | 2 pm ET | Dignity Health Sports Park | Field #5 |
| Feb. 18, 2019 | SJ 1 (4), POR 1 (3) | 4 pm ET | Dignity Health Sports Park | Field #5 |
| Feb. 18, 2019 | COL 1, LA 0 | 6 pm ET | Dignity Health Sports Park | Field #5 |
Group B
| Team | Pts | W | L | D (PK Wins) | GF | GA | GD |
| --- | --- | --- | --- | --- | --- | --- | --- |
| x-Toronto FC | 15 | 5 | 1 | 0 | 19 | 6 | +13 |
| Chicago Fire | 12 | 3 | 1 | 2 (1) | 6 | 4 | +2 |
| Sporting Kansas City | 11 | 3 | 2 | 1 (1) | 9 | 6 | +3 |
| Houston Dynamo | 9 | 3 | 3 | 0 | 10 | 9 | +1 |
| Columbus Crew SC | 7 | 2 | 3 | 1 | 5 | 7 | -2 |
| Minnesota United FC | 0 | 0 | 6 | 0 | 0 | 17 | -17 |
| Date | Match | Time | Location | Field |
| --- | --- | --- | --- | --- |
| Oct. 5, 2018 | TOR 3, SKC 1 | 9:30 am ET | BMO Training Ground | LIMONTA |
| Oct. 5, 2018 | CHI 2, HOU 0 | 12 pm ET | BMO Training Ground | LIMONTA |
| Oct. 5, 2018 | CLB 1, MIN 0 | 2:30 pm ET | BMO Training Ground | LIMONTA |
| Oct. 6, 2018 | SKC 1, HOU 0 | 9:30 am ET | BMO Training Ground | LIMONTA |
| Oct. 6, 2018 | CHI 0 (4), CLB 0 (3) | 12 pm ET | BMO Training Ground | LIMONTA |
| Oct. 6, 2018 | TOR 6, MIN 0 | 2:30 pm ET | BMO Training Ground | LIMONTA |
| Oct. 8, 2018 | CHI 1, MIN 0 | 9:30 am ET | BMO Training Ground | LIMONTA |
| Oct. 8, 2018 | CLB 2, SKC 1 | 12 pm ET | BMO Training Ground | LIMONTA |
| Oct. 8, 2018 | TOR 5, HOU 2 | 2:30 pm ET | BMO Training Ground | LIMONTA |
| Feb. 15, 2019 | HOU 5, MIN 0 | 11 am ET | Houston Sports Park | Field #3 |
| Feb. 15, 2019 | SKC 2, CHI 0 | 1:30 pm ET | Houston Sports Park | Field #3 |
| Feb. 15, 2019 | TOR 2, CLB 1 | 4 pm ET | Houston Sports Park | Field #3 |
| Feb. 16, 2019 | SKC 3, MIN 0 | 11 am ET | Houston Sports Park | Field #3 |
| Feb. 16, 2019 | HOU 2, CLB 1 | 1:30 pm ET | Houston Sports Park | Field #3 |
| Feb. 16, 2019 | CHI 2, TOR 1 | 4 pm ET | Houston Sports Park | Field #3 |
| Feb. 18, 2019 | SKC 1 (5), CHI 1 (4) | 10 am ET | Houston Sports Park | Field #3 |
| Feb. 18, 2019 | TOR 2, CLB 0 | 12 pm ET | Houston Sports Park | Field #3 |
| Feb. 18, 2019 | HOU 1, MIN 0 | 2 pm ET | Houston Sports Park | Field #3 |
Group C
| Team | Pts | W | L | D (PK Wins) | GF | GA | GD |
| --- | --- | --- | --- | --- | --- | --- | --- |
| x-Philadelphia Union | 15 | 4 | 0 | 2 (1) | 16 | 2 | +14 |
| x-New York Red Bulls | 15 | 3 | 0 | 3 (3) | 12 | 3 | +9 |
| New England Revolution | 9 | 3 | 3 | 0 | 5 | 7 | -2 |
| New York City FC | 9 | 1 | 1 | 4 (2) | 5 | 8 | -3 |
| D.C. United | 6 | 1 | 3 | 2 (1) | 6 | 14 | -8 |
| Orlando City SC | 5 | 1 | 3 | 2 | 5 | 11 | -6 |
| Atlanta United | 4 | 1 | 4 | 1 | 3 | 7 | -4 |
| Date | Match | Time | Location | Field |
| --- | --- | --- | --- | --- |
| Oct. 5, 2018 | NE 1, ATL 0 | 10 am ET | Power Training Complex at Talen Energy Stadium | Field #2 |
| Oct. 5, 2018 | DC 2, ORL 1 | 12:30 pm ET | Power Training Complex at Talen Energy Stadium | Field #2 |
| Oct. 5, 2018 | PHI 5, NYC 0 | 3 pm ET | Power Training Complex at Talen Energy Stadium | Field #2 |
| Oct. 6, 2018 | RBNY 6, ORL 1 | 10 am ET | Power Training Complex at Talen Energy Stadium | Field #2 |
| Oct. 6, 2018 | PHI 2, NE 0 | 12:30 pm ET | Power Training Complex at Talen Energy Stadium | Field #2 |
| Oct. 6, 2018 | DC 1 (3), NYC 1 (1) | 3 pm ET | Power Training Complex at Talen Energy Stadium | Field #2 |
| Oct. 8, 2018 | PHI 2 (5), ORL 2 (4) | 10 am ET | Power Training Complex at Talen Energy Stadium | Field #2 |
| Oct. 8, 2018 | NYC 2 (6), ATL 2 (5) | 12:30 pm ET | Power Training Complex at Talen Energy Stadium | Field #2 |
| Oct. 8, 2018 | RBNY 2 (4), DC 2 (2) | 3 pm ET | Power Training Complex at Talen Energy Stadium | Field #2 |
| Oct. 13, 2018 | NYC 2, NE 0 | 1 pm ET | NE Revolution Training Ground | |
| Dec. 9, 2018 | RBNY 0 (W), PHI 0 (L) | 12:30 pm ET | Red Bull Training Facility | |
| Jan. 19, 2019 | ORL 1, ATL 0 | 10 am ET | Children's Healthcare of Atlanta Training Ground | |
| Feb. 15, 2019 | PHI 6, DC 0 | 10 am ET | Children's Healthcare of Atlanta Training Ground | Field #3 |
| Feb. 15, 2019 | NE 1, ORL 0 | 1 pm ET | Children's Healthcare of Atlanta Training Ground | Field #3 |
| Feb. 15, 2019 | RBNY 2, ATL 0 | 4 pm ET | Children's Healthcare of Atlanta Training Ground | Field #3 |
| Feb. 16, 2019 | NYC 0 (4), ORL 0 (3) | 2 pm ET | Children's Healthcare of Atlanta Training Ground | Field #3 |
| Feb. 16, 2019 | RBNY 2, NE 0 | 4 pm ET | Children's Healthcare of Atlanta Training Ground | Field #3 |
| Feb. 16, 2019 | ATL 1, DC 0 | 6 pm ET | Children's Healthcare of Atlanta Training Ground | Field #3 |
| Feb. 18, 2019 | NE 3, DC 1 | 9 am ET | Children's Healthcare of Atlanta Training Ground | Field #3 |
| Feb. 18, 2019 | PHI 1, ATL 0 | 11:30 am ET | Children's Healthcare of Atlanta Training Ground | Field #3 |
| Feb. 18, 2019 | RBNY 0 (5), NYC 0 (4) | 2 pm ET | Children's Healthcare of Atlanta Training Ground | Field #3 |