Tried and tested: Cromwell's UCLA Bruins more than worthy of Women's College Cup title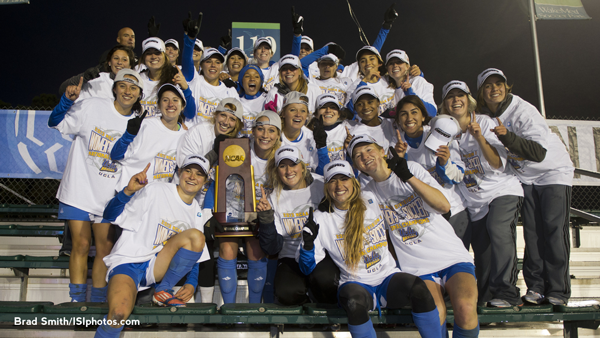 Cary, N.C. — Adaptability proved to be UCLA's greatest asset in their championship run through the NCAA Women's College Cup, thanks in large part to head coach Amanda Cromwell.
After facing and defeating UNC, Stanford, Kentucky and San Diego State, the Bruins were pitted against the star-studded Cavaliers of the University of Virginia. In each match, different tactics were needed and Cromwell helped her players navigate the gauntlet through to the final.
In their semifinal match vs.Virginia, the Bruins were kept largely on their back foot, forced to defend for long stretches and relying on the counterattack.
Players like Ally Courtnall became essential in leading a charge that depended on speed and quick thinking. After going down a goal, the Bruins were able to rally and score with under ten minutes to play, forcing overtime and a shootout.
Mental fortitude saw them through that shootout, along with some stellar goalkeeping by Katelyn Rowland. But it was in their title match versus Florida State that the Bruins showed their greatest skill: being adaptive.
"This team is phenomenal," said Cromwell. "The talent we have, and what we brought forth throughout the run is the mentality and resolve. I think the toughness of those games brought us to this point, and I knew these girls were destined to win it."
Whereas in matches prior they were forced to concede possession and counter, UCLA took the match to Florida State with empowered zeal. The Bruins controlled the match for long periods of time, striking the woodwork on two occasions and missing wide enough to feel hard done, but attacking in droves nonetheless.
That persistence is something coach Cromwell feels comes as a result of their path to the cup.
"This has to be, if you look at who we had to go through to win a national championship: two past national champions [Stanford and North Carolina] and the overall No. 1 seed in Virginia, and a very good Florida State team, the ACC tournament champion," said Amanda Cromwell in the postgame. "If you look at the history books, and look at the RPI of teams we had to play – even San Diego State and Kentucky, those were very good teams that gave us some issues – if you look back, it might be one of the best runs ever."
Cromwell is right to be proud after adjusting to the varying style of each opponents and managing to compile an overall record of 22-1-3, all while conceding less than ten goals all season.
Interestingly, Cromwell was quick to pass the praise to previous tenants of the head coaching position.
"I'm just continuing what B.J. [Snow] and Jill [Ellis] built," deflected Cromwell. "They did a great job recruiting, and the scheduling was fantastic and helped us get to be national champions.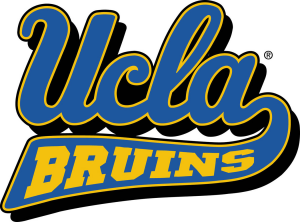 "The way that the administration supported us in this final four run – having our athletic director, my sport administrator, Joe Bruin and the cheer squad – we basically transplanted our program to Cary, North Carolina."
One thing is clear: The Bruins' junior class is strong enough to lead them back to the College Cup in 2014. Sarah Killion, Abby Dahlkemper and goalkeeper Katelyn Rowland are all expected to return, which could mean we'll see Cromwell and her Bruins battling for a repeat.