Tri-State area NCAA women's soccer round-up: August 19-21, 2016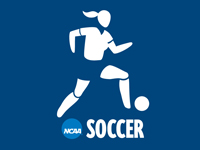 Continue reading for a full recap of the local NCAA Division I action from the opening weekend of the women's college soccer season.
The weekend was highlighted by top-25 ranked Tri-State area teams No. 10 Rutgers and No. 15 UConn combining to go 3-0-1. UConn earned a pair of victories against Massachusetts sides Northeastern and Boston University, while Rutgers downed Rider 4-1 on Friday before playing Providence to a 1-1 draw on Sunday.
NCAA Women's Soccer
Scoreboard | News
Commitment Tracker
2016 | 2017 | 2018 | 2019
Friday, August 19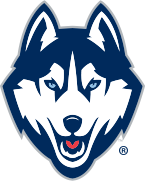 No. 15 UConn women's soccer opens season with 1-0 win over Northeastern
A first half goal from Stephanie Ribeiro (Pawtucket, R.I.) put UConn on top in Friday's 1-0 victory over Northeastern. UConn starts off the season 1-0 after the home opener, while Northeastern dropped to 0-1 out of the gate.
No. 10 Rutgers defeats Rider 4-1 in season opener
No. 10 Rutgers women's soccer erupted in the second half Friday night at Ben Cohen Field, scoring four goals in a 4-1 win against Rider to open the season. Senior captain Madison Tiernan scored on opening day for the third time in her career, as rookie midfielder Nicole Whitley recorded three points in her RU debut.
Frankie Maier scores in OT to lift Seton Hall over Saint Joseph's
Senior co-captain Frankie Maier (Oradell, N.J.) scored in the 51st minute but the Seton Hall women's soccer team dropped a 2-1 decision in overtime at Saint Joseph's on Friday night. The contest marked the 2016 season opener for both the Pirates and the Hawks.
Hartford Clips Manhattan 1-0 In Season Opener
Kaila Lozada's goal in the 28th minute of the first half proved to be the game-winner as Hartford edged Manhattan 1-0 in the season opener for both teams at Gaelic Park.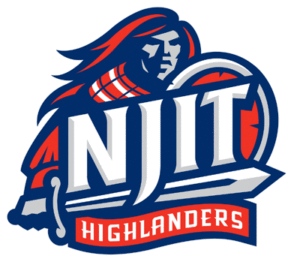 NJIT Blanks Wagner, 3-0, In 2016 Season Opener
Three different Highlanders scored, leading NJIT to a 3-0 victory over visiting, Wagner in the 2016 women's soccer season opener for both sides Friday evening.
Urbanski's Golden Goal Lifts Red Storm Past CCSU, 1-0, in OT
After 96 scoreless minutes, Alexis Urbanski's first career goal propelled the Red Storm to a 1-0 overtime victory over Central Connecticut State in the Johnnies' season opener at Belson Stadium on Friday evening.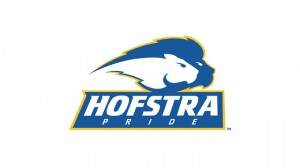 Early Goal Lifts Hofstra Over Buffalo In Season Opener
Senior Jill Mulholland got Hofstra women's soccer's season off to a quick start, netting the Pride's first goal of the 2016 campaign in the third minute to give Hofstra a 1-0 win over Buffalo on Friday night in the Penn State Invitational.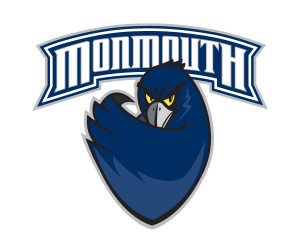 Strong second half sends Bucknell past Monmouth
Three second half goals propelled Bucknell past the Monmouth University women's soccer team, 3-1, on Friday evening at Emmitt Field.
Syracuse and Colgate Battle in 1-1 Draw
The Syracuse women's soccer team tied with Colgate on Friday night in a 1-1 defensive battle in Hamilton, N.Y. The Orange will be back in action on Sunday against Delaware at the SU Soccer Stadium at 1 p.m.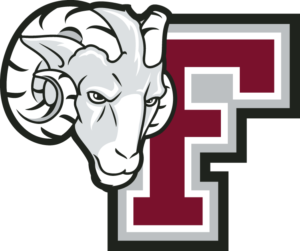 Fordham Plays to 1-1 Draw at DePaul
The 2016 Fordham women's soccer season got underway on Friday with the Rams playing to a 1-1 draw with the DePaul Blue Demons at Wish Field in Chicago, Illinois.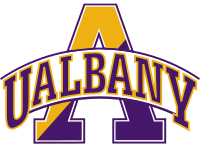 Albany opens 2016 with 2-0 victory over Army West Point
The UAlbany women's soccer captains netted first half goals to lead the team to a 2-0 shutout victory at Army West Point to begin the 2016 season.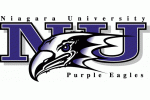 Niagrara Battles To 0-0 Draw At Michigan State
The Niagara women's soccer team held the Michigan State Spartans scoreless through a full 90 minutes and two overtimes, ending its season-opening game in a 0-0 draw.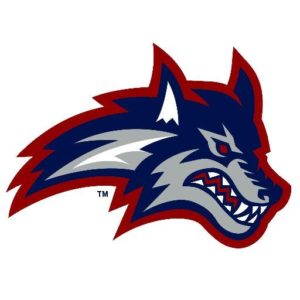 Stony Brook suffers 1-0 overtime defeat to Bryant in opener
The Stony Brook women's soccer team opened its 2016 season with a 1-0 overtime loss to Bryant on Friday night.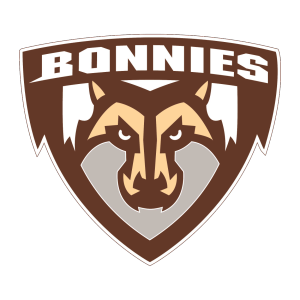 St. Bonaventure Fights To 1-1 Deadlock With Binghamton In Season Opener
The St. Bonaventure University and Binghamton women's soccer teams opened the 2016 season on a warm late summer evening at the Marra Athletics Complex on Friday night, fighting to a 1-1 deadlock in double overtime.
Fairfield falls 4-2 to UC Irvine
One of the big positives the Fairfield women's soccer team can take away from their season opening 4-2 loss to UC Irvine is that the toughness and determination they spent all preseason building was on full display. The home Anteaters added two goals in a 1:34 span in the first half and two more in the second half (one on a penalty kick) with Brenna Brown scoring the lone two goals for the Stags. Goalkeeper Jenna Pike racked up seven quality saves for the Stags in her first time in net in 2016.

LIU Brooklyn Drops Season Opener to Maine, 2-0
The LIU Brooklyn women's soccer team dropped its season opener Friday evening at LIU Field, falling to Maine, 2-0.
Sacred Heart Kicks Off 2016 with a 2-1 Victory over Canisius
The Sacred Heart women's soccer team kicked off their 2016 season with a 2-1 victory over Canisius College Friday afternoon.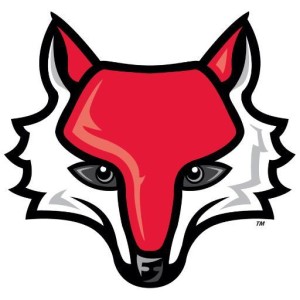 Marist Opens with 4-2 Victory vs. Vermont
The Marist women's soccer team opened the 2016 season with a 4-2 victory over the University of Vermont Catamounts on Saturday evening.
Quinnipiac Opens 2016 Season With 2-1 Win Over Toledo
Sophomore Preseason All-MAAC forward Nadya Gill (Toronto, Ontario) and sophomore forward Alex Pelletier (Cheshire, Conn.) scored second-half goals as the Quinnipiac women's soccer team opened the 2016 season with a 2-1 win over Toledo at QU Soccer Field.
Saturday, August 20
Saint Peter's Draws with Hampton in Season Opener
A two goal, 15 shot offensive second half, led the Saint Peter's women's soccer team to a 2-2 draw with Hampton University in its season opener. The Peacocks were paced offensively by senior forward Genesis Castrellon and sophomore midfielder Kelsey Nugent, which both scored one goal a piece in the contest.
Sunday, August 21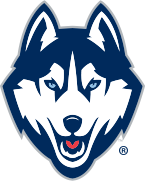 No. 15 UConn women's soccer defeats Boston University 1-0 on Sunday
Another game-winning goal goes to redshirt-senior Stephanie Ribeiro (Pawtucket, R.I.), who erased the possibility of overtime in the 89th minute to push UConn (2-0) past Boston University (0-2) 1-0 on Sunday.
No. 10 Rutgers women's soccer plays Providence to 1-1 draw
No. 10 Rutgers women's soccer and Providence played to a 1-1 draw Sunday afternoon at Yurcak Field. The Scarlet Knights were sparked in the 34th minute on the first goal of Brittany LaPlant's career, but allowed a penalty shot goal to Providence in the 82nd minute to tie the match. Overall, RU outshot the Friars, 24-4, and posted a 9-0 corner kick advantage.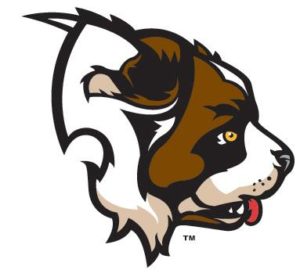 Siena women's soccer scores late equalizer, draws Lafayette 1-1
Junior striker Kelsey Horst scored the game-tying goal with just 2:08 remaining in regulation as Siena Women's Soccer rallied late to earn a 1-1 draw at Lafayette. Freshman goalkeeper Taylor Dorado made four saves in her collegiate debut for the Saints, which are now unbeaten in nine of their last 10 matches overall dating back to last season (6-1-3).
St. John's Runs Past Albany, 3-0
St. John's jumped out to an early lead on Sunday night and never looked back, eventually adding a pair of insurance tallies to cruise past Albany, 3-0, at Belson Stadium on a rainy evening in Queens.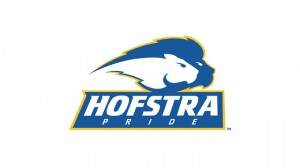 Hofstra Falls To No. 2 Penn State
In the second game of the Penn State Invitational, Hofstra scored first, but fell to the second-ranked Nittany Lions, 3-1, on Sunday afternoon.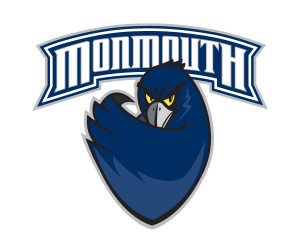 Monmouth plays Lehigh to scoreless draw
The Monmouth University women's soccer team played visiting Lehigh to a scoreless tie on Monday night at Hesse Field on The Great Lawn. The Hawks applied pressure on the offensive end throughout the match to the tune of 28 shots, but were unable to find the back of the net over 110:00 of action.
O'Neill's Goals Power Syracuse Past Delaware
The Syracuse (1-0-1) women's soccer team started off the home season with a 2-0 win against Delaware (0-2-0) on a rainy Sunday afternoon at the SU Soccer Stadium.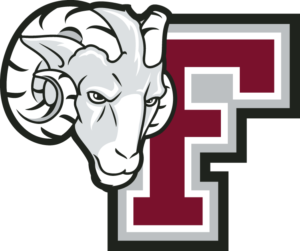 Fordham Posts 1-0 Win at Loyola-Chicago
Fordham's Brooke Salmon scored in the 19th minute, while Adaeze Obinelo recorded two saves, as the women's soccer team shut out the Loyola Ramblers, 1-0, at Loyola Soccer Park in Chicago, Illinois.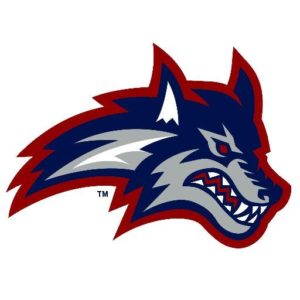 Edwards' goal helps Stony Brook to 1-1 draw
Senior Raven Edwards (West Orange, N.J.) netted the Stony Brook women's soccer team's (0-1-1) first goal of the season late in the second half to send the game to overtime in a 1-1 draw with Sacred Heart (1-0-1) on Sunday evening at LaValle Stadium.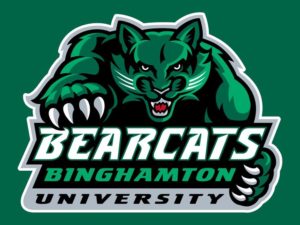 Binghampton Picks Up First Win of Bhattacharjee Era Sunday
Binghamton women's soccer won, 1-0, at Niagara Sunday afternoon, as Coach Neel Bhattacharjee claimed the first win of his Bearcat tenure. Patty Loonie scored the winner for BU.
Long Beach State downs Fairfield 4-0
Everything was clicking for the reigning Big West regular season champions right from the beginning. The Long Beach State 49ers started the game by touching net 76 seconds into the contest and capped their three-goal first half with a floating score with eight ticks left. The Stags could not get much offense going and fell by an eventual 4-0 score.
Sacred Heart's Matchup Against Stony Brook Ends in 1-1 Draw
The Sacred Heart women's soccer team (1-0-1) road contest against Stony Brook (0-1-1) ended in a 1-1 draw after going to double overtime on Sunday afternoon.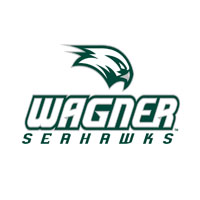 Wagner Drops Home Opener Against Toledo
Senior Megan Fritz's (Cape Coral, FL / Mariner) first goal of the season was not enough, as the Wagner women's soccer team lost its first home game of the season 5-1 against Toledo on Sunday afternoon at Hameline Field.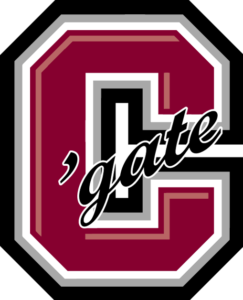 Colgate, UNH play to 1-1 draw
For the second-straight game, the Colgate women's soccer team faced an early deficit but was able to find an equalizer before playing to a 1-1 double-overtime draw against visiting New Hampshire Sunday afternoon at a rain-soaked Beyer-Small '76 Field.