Top college programs set to attend Club Champions League Fall Showcase
Charlottesville, Va. (Via CCL) – The Club Champions League is holding its Fall College Showcase this weekend Dec. 5-7 at River City SportsPlex and Stratton Park in Richmond, Va., where all of their U15-U18/19 teams will play three final games of the fall portion of the 2014-15 league season.
Over 70 men's and women's college programs will have coaches scouting the event from all levels of collegiate soccer. Many of the region's top Division I college programs will be represented, including William & Mary, George Mason, James Madison, Longwood, Marshall, Old Dominion, Maryland, VCU, VMI, Virginia Tech, and more.
"We have many, if not all, Division I, II and III coaches from Virginia, Maryland and D.C., coming to our event. These are coaches who are doing amazing things with their programs," CCL Executive Director Brian Kuk said. "CCL players have brilliant academic institutions in their backyards that offer a variety of levels to continue playing beyond their high school years. The CCL College Showcase is a great opportunity for college programs to recruit immensely talented CCL student-athletes."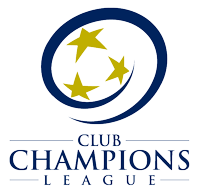 Other attending DI women's programs include American, Army, St. Bonaventure, Georgetown, Mount St. Mary's and Richmond. More DI men's programs that have registered for the Showcase include Elon, George Washington, Howard and Radford. The top local Division II, III and Junior College programs will also be in attendance and some include Lenoir-Rhyne, Lynchburg College, Washington & Lee University, Roanoke College and Richard Bland College. Georgetown's men's coaches, and UVA's men's and women's coaching staffs will miss the CCL Fall Showcase as their teams compete in the NCAA College Cup.
Showcase organizers estimate the cost for teams to attend a CCL Showcase is about 50-70 percent less than the average college showcase event. With all games being played at a central location to all CCL clubs, the goal is to minimize travel time for teams and college coaches.
"We believe Showcase events should be cost-effective, keeping fees low while providing players with quality games, fantastic facilities and numerous college coaches" Bo Eskay, FC Frederick Executive Director said. "Our goal is to also simplify the recruiting process for college coaches, bringing the largest pool of the very best players in the region to one spot. The CCL Showcase may be the best value in the country."
CCL clubs include: Arlington Soccer Association, Annandale United, Beach FC, BRYC Elite, DC Stoddert, FC Richmond, FC Frederick, Fredericksburg FC, Loudoun Soccer, Maryland United,McLean Youth Soccer, Potomac Soccer Association, Roanoke Star, SOCA, SYA and Virginia Legacy.
Triangle Futbol Club (North Carolina), Lee Mt. Vernon SC and Central Virginia United will also be participating in the event in specific age groups.
All matches played between CCL teams at the Fall Showcase will count toward the league standings, creating an added dimension of competition not typically present at a showcase event. Matches that include non-league teams will be counted as friendlies.
"We wanted to show people what the CCL is all about, so we decided to create a competitive showcase model based around league matches," Kuk said. "The college coaches I've talked to have liked the idea because it's not just two teams showing up and playing, there are three points on the line. We feel it's the best way to showcase our players."
The Showcase is the final event of 2014 for the older CCL age groups, who will be off from league play until the first Winter Match Day on Jan. 24. The Winter Showcase is scheduled for Feb. 6-8 in Richmond and will also count toward league play.