Tim Weah becomes first player born in 2000 to earn USMNT cap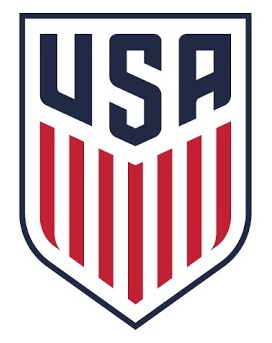 U.S. National Team Roster Pools
U-15 | U-16 | U-17 | U-18 | U-19 | U-20 | MNT
(Via U.S. Soccer) – Midfielder Tim Weah entered the U.S. Men's National Team's international friendly against Paraguay on March 27, 2018 as a substitute in the 86th minute.
With his appearance, the 18-year-old attacker became the first player born in the year 2000 to earn a cap with the U.S. Men's National Team.
18-year-old Tim Weah becomes first player born in 2000 to earn #USMNT cap | https://t.co/eQ8GVA6c68 pic.twitter.com/mokkuphRMW

— SoccerWire.com (@TheSoccerWire) March 28, 2018
Below, take a look at each birth year's first player to debut with the MNT, dating back to 1970.
FIRST PLAYER TO EARN AN MNT CAP BY BIRTH YEAR
Birth Year
Player
Birthday
First Cap
First Cap Date
First Cap Age
2000
Tim Weah
2/22/00
vs. Paraguay
3/27/18
18 years, 38 days
1999
Tyler Adams
2/14/99
at Portugal
11/14/17
18 years, 273 days
1998
Christian Pulisic
9/18/98
vs. Guatemala *
3/29/16
17 years, 193 days
1997
Cameron Carter-Vickers
12/31/97
at Portugal
11/14/17
19 years, 318 days
1996
Emerson Hyndman
4/9/96
at Czech Republic
9/3/14
18 years, 147 days
1995
Julian Green
6/6/95
vs. Mexico
4/2/14
18 years, 300 days
1994
Jordan Morris
10/28/94
at Ireland
11/18/14
20 years, 344 days
1993
John Brooks
1/28/93
at Bosnia-Herzegovina
8/14/13
20 years, 198 days
1992
Juan Agudelo
11/23/92
at South Africa
11/17/10
17 years, 359 days
1991
Terrence Boyd
2/16/91
at Italy
2/29/12
21 years, 13 days
1990
Brek Shea
2/28/90
vs. Colombia
10/12/10
20 years, 226 days
1989
Freddy Adu
6/2/89
vs. Canada
1/22/06
16 years, 234 days
1988
Omar Gonzalez
10/11/88
vs. Brazil
8/10/10
21 years, 303 days
1987
Michael Bradley
7/31/87
vs. Venezuela
5/26/06
18 years, 299 days
1986
Eddie Gaven
10/25/86
vs. Poland
7/11/04
17 years, 259 days
1985
Benny Feilhaber
1/19/85
vs. Ecuador
3/25/07
22 years, 65 days
1984
Eddie Johnson
3/31/84
at El Salvador *
10/9/04
19 years, 173 days
1983
Bobby Convey
5/27/83
vs. Mexico
10/25/00
17 years, 214 days
1982
Landon Donovan
3/4/82
vs. Mexico
10/25/00
18 years, 235 days
1981
Kyle Martino
2/19/81
vs. El Salvador
11/17/02
21 years, 271 days
1980
Danny Califf
3/17/80
vs. Korea Republic ^
1/19/02
21 years, 308 days
1979
Steve Cherundolo
2/19/79
at Jamaica
9/8/99
20 years, 202 days
1978
Brian West
6/10/78
at Russia
4/26/00
19 years, 321 days
1977
Maurice Ligeon
9/1/77
at Saudi Arabia
10/19/94
17 years, 48 days
1976
Jovan Kirovski
3/18/76
at Saudi Arabia
10/19/94
18 years, 215 days
1975
CJ Brown
6/15/75
vs. Australia
11/6/98
23 years, 144 days
1974
Mike Slivinski
10/31/74
vs. Jamaica
9/14/91
16 years, 318 days
1973
Claudio Reyna
7/20/73
vs. Norway
1/15/94
20 years, 179 days
1972
Zak Ibsen
6/2/72
at Costa Rica
2/12/92
19 years, 255 days
1972
Matt Kmosko
1/8/72
at Costa Rica
2/12/92
20 years, 35 days
1971
Troy Dayak
1/29/71
vs. Trinidad & Tobago
9/15/90
19 years, 229 days
1970
Chris Henderson
12/11/70
vs. Iceland
4/8/90
19 years, 118 days
* World Cup Qualifier
^CONCACAF Gold Cup