Three PA Classics players join top NCAA D1 schools: "They'll be ready"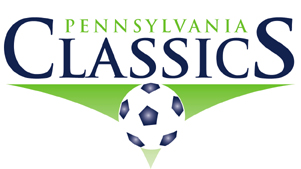 With the college recruiting season heating up, Pennsylvania Classics have reason to celebrate as three of their players head to three of the most well-known and talented NCAA Division I men's soccer programs in the country.
After making early verbal commitments, Bryce Cregan will head to the University of Akron, Andrew Skundrich joins Stanford and Austin Kuhn goes to Penn as three top men's soccer schools welcome members of PA Classics onto their rosters.
Classics currently sit in fourth place in the U.S. Soccer Development Academy's U17/18 East Conference Atlantic Division, having lost just twice all season, and the team's head coach Steve Klein is delighted to see three top prospects heading to some of the most prestigious programs in the country.
"We're very excited for all three of those players, it's great when we can send players to top programs," Klein told SoccerWire.com. "That's a bonus for us, and for them obviously. Those players have been with us for a long time at the club, they've worked hard and we're happy to see them get to this point.
"There's still work to do in college to be successful, but we're happy for them at this point for sure. The USSDA system is good and those guys have been leaders for our team so just the competition of the academy without a doubt has helped them out."
Cregan has already left for Akron and enrolled early with the Zips, hoping to use the extra time to adapt to the challenges of playing for Jared Embick's side. Klein believes that his time with the United States youth national teams at the U-15 and U-17 levels will stand him in good stead as he joins a roster filled with talented players that reached the second round of the 2013 NCAA Tournament.
"Bryce will find a way to fit in," Klein said. "He's a smart guy, and he'll figure it out. He can play centrally at the back, he could play as a wide defender. He's very good with the ball at his feet, he reads the game excellently.
"He's got a lot of experience with the youth national team, so I imagine he'll fit in just fine. Sometimes as freshmen there's some different things to get used to, but he'll do that.
"Any time guys get that extra experience, playing for international teams and also training with the best kids in the country, it gives them a lot of confidence that they belong at the highest level.
"You can definitely see that in Bryce after his experience there, his confidence and leadership are really great so I think that'll serve him well for sure because if you're able to compete at that level, you'll be fine at college level."
Andrew Skundrich will also join a team that made waves in the NCAA tournament last year, as the Classics' U-18 captain heads to Stanford to join what looks to be a very strong recruiting class for the Cardinal after their quarterfinal run in 2013 as an at-large selection.
Klein believes that Skundrich will be helped by his versatility and ability to play a number of different positions as he looks to build a successful college career.
"They're getting a great person, and they're getting what I would say one of the most versatile players we've ever had at the club," Klein said. "He can play any position, he can be a defender, he can be a midfielder and he can be an attacking player. He's a very talented kid and very humble, so I think that's going to serve him well at Stanford.
"Obviously, the type of kid he is to get into Stanford shows he's well-rounded, so I think that speaks of him as a player as well. When they go in as freshmen, sometimes it helps if kids can play different positions. He's a central midfielder first and foremost, I believe, but it's not easy as a freshman going to a talented program and running the show. He'll have to adapt as well, but I think his best quality is that he can play anywhere on the field."
Austin Kuhn will remain in the state of Pennsylvania as he heads to Penn, with the Quakers determined to go further than their appearance in the first round of the NCAA tournament last year, where they lost on penalties to Providence.
Despite the high expectations that come along with playing for and attending an Ivy League school, Klein believes that based on what Kuhn has shown with the Classics, he is in an ideal position to contribute for the Quakers.
"I think what Kuhn will add to Penn will be composure and calmness. He's very good on the ball, he's a great possession player. He's a very solid kid in the middle of the field. He's got calmness about him. He never gets rattled during games, so I think he's going to be able to go in right away and do well."
Challenges lay ahead for all three players as they enter the next phase of their soccer development, but Klein is confident that they will adapt to college soccer and take advantage of the opportunities presented to them at Division I schools.
"All kids to be successful at the college level, they have to be deal with diversity because they're going to get a little homesick, things won't be the same way they were here, and you don't know what know what to expect. So they'll have to adapt, and I think that's the most important thing.
"The kids that don't need things to be handed to them, they're the ones who will be most successful in college. The players that go to college are used to being called the best, and it's not always the case and it can be a rude awakening. I think that's why our guys are all in good shape, because when something hits them they'll be ready to deal with it.
"No player has all easy days from their first day in camp right through to the end of college. There's going to be some bumps along the way, and I think it's how they deal with those bumps that determines their success."