Thirty-six player roster set for U.S. U-16 Boys National Team camp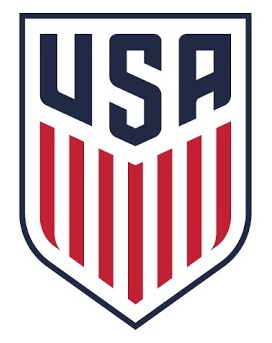 U.S. National Team Roster Pools
U-15 | U-16 | U-17 | U-18 | U-19 | U-20 | MNT
CHICAGO (Via U.S. Soccer) – The U.S. Under-16 Boys' National Team will gather from Sept. 12-19 for a training camp at IMG Academy in Bradenton, Fla.
U.S. U-16 BNT head coach Shaun Tsakiris has called up 36 players – all born in 2003 – for this age group's fifth training camp of 2018. The camp follows rosters called up at the first ever U.S. Men's Youth National Team Summit in January, domestic camp at the U.S. Soccer National Training Center in March, 15th Torneo delle Nazioni in April that included a third place finish after the USA defeated Japan 2-1, and the most recent camp, a concurrent training camp at IMG Academy with the U-17 MNT.
This group of players moved up from the U-14 level for 2018 and will spend two years as the U-16 BNT before moving on to the U-18 level. These players are all age-eligible for the 2019 U-17 World Cup, which has an age cut-off of players born on or after Jan. 1, 2002 but will eventually be the core age group for the team that will attempt to qualify for the 2023 FIFA U-20 World Cup.
Of the 36 players called into camp, 34 currently play in the U.S. Soccer Development Academy.
Sixteen players are making their debut with the 2018-19 U-16 BNT cycle.
Roster by Position
GOALKEEPERS (4): Anjan Chakravarti (LA Breakers FC; West Hollywood, Calif.), Eliot Jones (New England Revolution; New Britain, Conn.), Gavin Krenecki (Sacramento Republic FC; Fair Oaks, Calif.), Andre Zuluaga (Kendall SC; Miami, Fla.)
DEFENDERS (13): Adrian Aguilar (LA Galaxy; Los Angeles, Calif.), Prince Amponsah (New York City FC; Bronx, N.Y.), Edwin Arias (Barca Academy; Phoenix, Ariz.), Justin Che (FC Dallas; Frisco, Texas), Mauricio Cuevas (LA Galaxy; Los Angeles, Calif.), Mitchell Ferguson (Sporting Kansas City; Glen Carbon, Ill.), Jonathan Gomez (FC Dallas; Keller, Texas), Dante Huckaby (Philadelphia Union; Wayne, Pa.), Alec Kenison (San Diego Surf; San Diego, Calif.), Eric Kinzner (Seattle Sounders FC; Tacoma, Wash.), Nico McMillan (Seattle Sounders FC; Seattle, Wash.), Casey Walls (San Jose Earthquakes; Mill Valley, Texas), Joseph Zalinsky (New York Red Bulls; Brick, N.J.)
MIDFIELDERS (9): Edison Azcona (Orlando City SC; Clermont, Fla.), Elton Chifamba (Crew SC Academy; Blacklick, Ohio), Caden Clark (Barca Academy; Medina, Minn.), Daniel Edelman (Players Development Academy; Warren, N.J.), Sota Kitahara (Seattle Sounders FC; Edmonds, Wash.), Daniel Leyva (Seattle Sounders FC; Burien, Wash.), Jack McGlynn (BW Gottschee Academy; Middle Village, N.Y.), Wilfredo Rivera (Orlando City SC; Fleming Island, Fla.), Tyler Taber (FC Metz; Bertrange, Luxembourg)
FORWARDS (10): Patrick Bohui (Philadelphia Union; West Chester, Pa.), Andres Cardenas (Weston FC; Doral, Fla.), Cade Cowell (San Jose Earthquakes; Ceres, Calif.), Selmir Miscic (Philadelphia Union; Royersford, Pa.), Alex Monis (Chicago Fire; Naperville, Ill.), Jonathan Perez (LA Galaxy; Pico Rivera, Calif.), Ricardo Pepi (FC Dallas; McKinney, Texas), Sam Sarver (Crew SC Academy; Beachwood, Ohio), Dante Sealy (FC Dallas; Frisco, Texas), Brandon Zelaya (De Anza Force; Redwood City, Calif.)