Third Qualifying Round for 2020 U.S. Open Cup taking place this weekend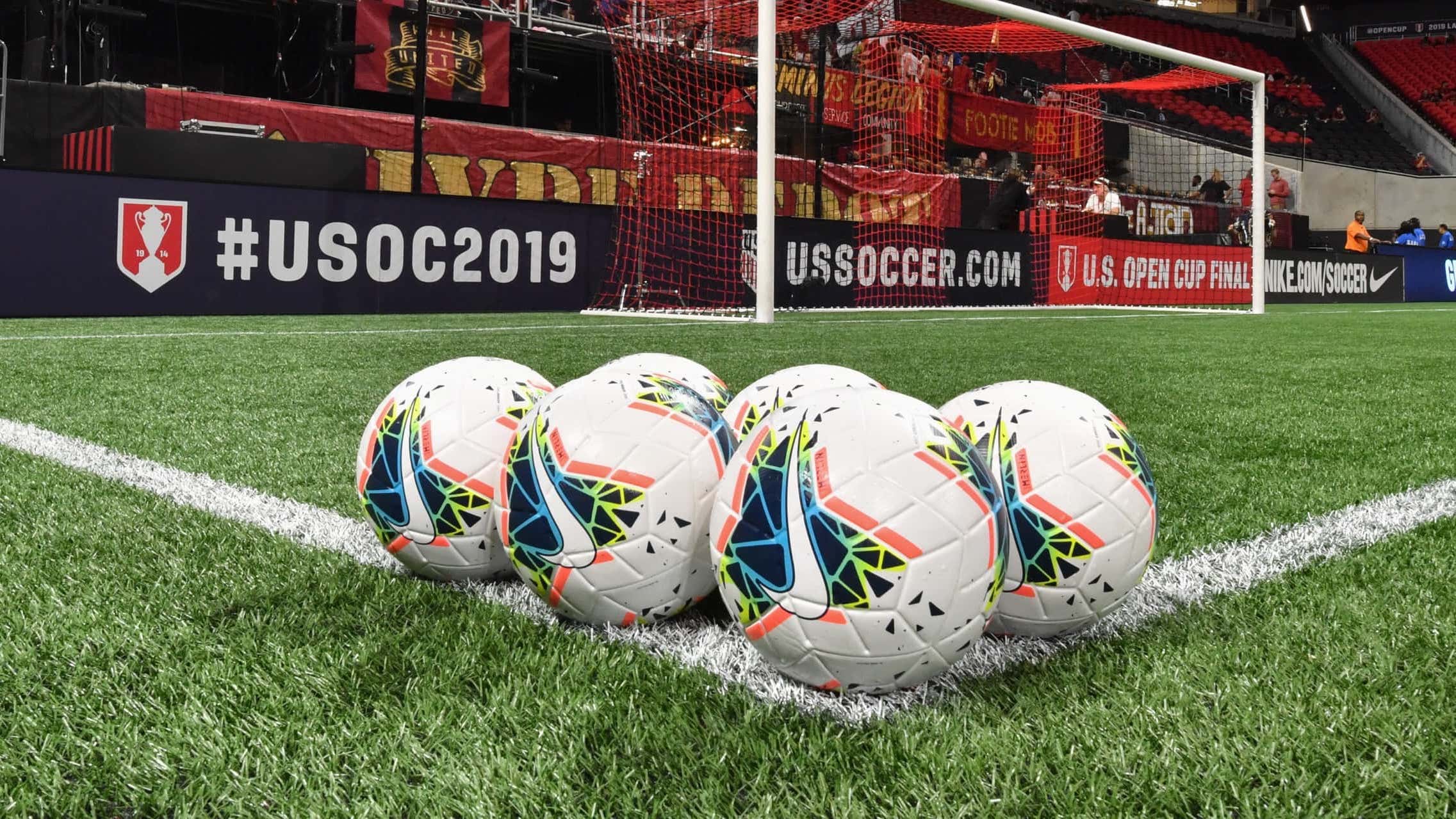 CHICAGO (Nov. 22, 2019) – The twelve winners from this weekend's third qualifying round for the 2020 Lamar Hunt U.S. Open Cup – U.S. Soccer's National Championship – will automatically advance to the First Round of the 2020 tournament.
The fourth qualifying round, which was conditionally scheduled for the weekend of Dec. 21-22, has been removed from the competition calendar. The U.S. Open Cup Committee made this decision today after reviewing the number of professional teams expected to be eligible for the 2020 tournament and projecting the berths available for Open Division clubs.
This weekend's local qualifying survivors will be joined in the tournament's First Round by Newtown Pride FC (Newtown, Conn.), the 2019 U.S. Adult Soccer Association (USASA) National Amateur Cup champion, as well as a number of clubs to be determined from the National Premier Soccer League and USL League Two, both nationwide amateur leagues that elected the Open Division National Leagues track (using league results from 2019) for qualifying teams for the 2020 Open Cup.
The 2020 competition format and the number of berths allocated to NPSL and USL League Two sides will be determined by the Open Cup Committee in January 2020 after the pro team entry deadline on Dec. 17, 2019.
2020 LAMAR HUNT U.S. OPEN CUP – THIRD QUALIFYING ROUND SCHEDULE
East Region
| | | | |
| --- | --- | --- | --- |
| Date | Game (home team listed first) | Time | Venue |
| Nov. 24 | Brockton FC United (Mass.) vs. New York Pancyprian Freedoms (N.Y.) | 12:30 p.m. ET | Everett Memorial Stadium; Everett, Mass. |
| Nov. 24* | Vereinigung Erzgebirge (Pa.) vs. West Chester United (Pa.) | 2 p.m. ET | Vereinigung Erzgebirge Clubhouse, Field 1; Warminster, Pa. |
| Nov. 24 | Christos FC (Md.) vs. Steel FC (Pa.) | 5 p.m. ET | North County High School; Glen Burnie, Md. |
| Nov. 24 | CD Huateras (Va.) vs. Virginia United (Va.) | 5 p.m. ET | Howison Homestead Soccer Complex, Field TBD; Woodbridge, Va. |
* Time changed Nov. 19
Central Region
| | | | |
| --- | --- | --- | --- |
| Date | Game (home team listed first) | Time | Venue |
| Nov. 23 | Miami United FC U23 (Fla.) vs. Hurricane FC (Fla.) | 7 p.m. ET | Kendall Soccer Park; Miami, Fla. |
| Nov. 23 | Soda City Sorinex FC (S.C.) vs. Nashville United (Tenn.) | 7 p.m. ET | Ben Lippen High School; Columbia, S.C. |
| Nov. 23 | Louisiana Krewe FC (La.) vs. Livonia City FC (Mich.) | 7 p.m. CT | St. Thomas More Catholic High School; Lafayette, La. |
| Nov. 23 | NTX Rayados (Texas) vs. Celtic Cowboys Premier (Texas) | 7 p.m. CT | Premier Park, Field 1; Balch Springs, Texas |
West Region
| | | | |
| --- | --- | --- | --- |
| Date | Game (home team listed first) | Time | Venue |
| Nov. 23 | Chula Vista FC (Calif.) vs. L.A. Monsters FC (Calif.) | 2:30 p.m. PT | Terra Nova Park; Chula Vista, Calif. |
| Nov. 23 | Azteca FC (Colo.) vs. Olympic Club (Calif.) | 6 p.m. MT | Aurora Public Schools Stadium; Aurora, Colo. |
| Nov. 23 | Oxnard Guerreros FC (Calif.) vs. Cal FC (Calif.) | 6:30 p.m. PT | Del Sol Stadium; Oxnard, Calif. |
| Nov. 24* | FC Boulder Harpos (Colo.) vs. Colorado Rovers (Colo.) | 2 p.m. MT | Fairview High School; Boulder, Colo. |
* Time changed Oct. 31