Tennessee SC announces 2016-2017 coaching staff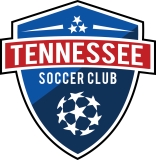 (Via Tennessee SC) – Tennessee Soccer Club has announced its 2016-2017 coaching assignments. The club's veteran staff is back in addition to a group of new coaches with substantial high level experience.
"The development of the 2016-17 coaching staff is something we are very proud of and is well deserved by our membership," said Tennessee SC Executive Director Stuart Brown. "It's always our goal to provide the best learning environment and in doing so it's important to have the best teachers. The caliber of the TSC staff for the 2016-2017 soccer programs is arguably one of the best in the country and we are proud to have assembled such a staff that will continue to set us apart by elevating the standard of our player development process."
TSC welcomes back to the fold experienced coaches on the women's side including Nicole Aquila and Jenger Parish. Nicole will be part of the full time soccer operations as our Director of Coaching for the U12-U15 Girls, which also carries the responsibility of coaching in the U12 and U14 girls age groups. Aquila played collegiately at Rutgers University and has been the Girls Director of Coaching at Nashville FC the past two seasons. Parish, a Franklin native rejoins the staff with years of youth coaching experience whom also starred as a player at Vanderbilt University and coached collegiately at Lipscomb University.
+Read: Tennessee SC celebrates 43 college-bound athletes
Former and present college coaches Ken Masuhr (current Vanderbilt Assistant), Bryan Johnson (Cumberland University, Belmont University), Mary Mancin (Belmont University), Cristin Czubik (Belmont University, Vanderbilt University) and Kyle Roelke (Belmont University, Vanderbilt University, Western Michigan University) will hold significant new roles for the 2016-2017 Season. This group carries a great deal of experience in the competitive club scene with multiple state championships and regional appearances. Our newest Assistant Director of Coaching, Scott Wells, who hails from Coventry, England, had a highly successful collegiate career and was recently crowned a National Champion as a coaching staff member at Rio Grande University. He is going to a have a significant role in the development of our players, and we look forward to announcing his arrival in the coming weeks.
Returning from this past season, Deni Ismailovic, who guided his girls team to first place in the USYSA National League this year, is heading up the 02 Girls.  Taking charge of the 01 Girls is Ronnie Woodard, former Vanderbilt University Head Coach, whose TSC class of 2016 girls have made waves with their recent college commitments.
Adam McDonald is back in the Academy group and will serve as head coach of the 05 boys as well.  The experience of Travis Fravel (Belmont), Jim Browne, Sterling Nabours (Belmont, DOC), Giles Cheevers (MBA) and others will also assist in developing the next generation of players coming through the TSC system.