Temple University men's soccer team adds 7 players to roster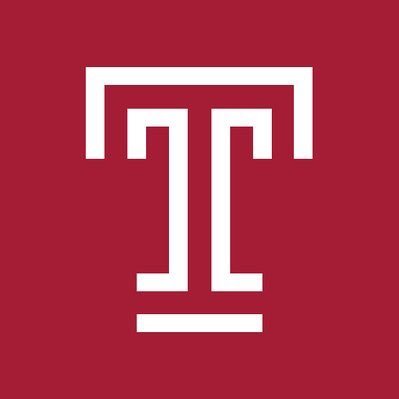 PHILADELPHIA (Via Temple University) – Following the conclusion of spring training, head coach Brian Rowland has added seven talented additions to the Temple men's soccer roster for fall of 2019. Featuring a contingent of local talent, the newest group highlights players from six different U.S. Soccer Development Academies, adding diverse skill sets to Temple's squad in its second year under the direction of Rowland.
"We are really excited about these new additions, and know that we have addressed some key areas for our team going into next season," said Rowland. "This recruiting class is full of really special people, as well as a tremendous amount of talent. The student-athletes in this class all share the same passion for greatness and success that we are striving to achieve with Temple men's soccer. We know this group will help us to achieve a lot of success and growth as a program in the next few years. Our staff is excited to get to work with these young men this fall, and to help them achieve success on the field and in the classroom."
Since the conclusion of the 2018 season, the Owls have picked up 13 new players to help bring the team to new heights. The seven newest signees will join the slew of mid-years that began spring training with the Owls at the start of the new year. Information on the other 2019 additions can be found here.
Danny Bateman
5-9 / 165 / Fr. / D / Maple Glenn, Pa. / Hatboro-Horsham / PDA
Before Temple
Played for the Philadelphia Union Academy U-14 squad as a freshman…Spent his sophomore season playing for Hatboro-Horsham high school, where he scored 13 goals and added six assists…Earned First-Team All-League and All-Region honors while garnering the second most votes for league MVP…Finished his high school career with PDA U-17 and U-19 teams…Sister Marykate plays professionally for Le Hav in France…Brothers Colin and Dave both play at La Salle…Plans to major in Marketing at Temple.
Why Temple
"The main reason I chose Temple was because of my family. Both of my parents graduated from here, as well as many of my extended family members. I have always loved Philadelphia."
From Coach Rowland
"Danny is a local player who comes to us from the PDA Development Academy. Danny is an extremely determined competitor, who brings tremendous work rate along with plenty of technical skill that we require in our defenders. We are excited to welcome Danny, and know that he will help to shape our program during his time at Temple."
Andrew Burkhardt
5-9 / 150 / M / Palmyra, Pa. / Lower Dauphin / PA Classics
Before Temple
Joined PA Classics Development Academy in 2015, where he saw time in 94 games…Notched four goals in 2015, nine in 2016, six in 2017 and three in 2018 from his midfield position…Brother Corey joined the Owls in the spring of 2019 as a graduate transfer from Seton Hall…Plans to major in Marketing at Temple.
Why Temple
"The campus is close to home and I really like the coaches and their philosophy on how to play the game."
From Coach Rowland
"Andrew is a savvy and skillful attacking midfield player, who will bring a high level of technical quality to our team.  His ability and understanding of the game will allow him to play a few different positions in the midfield.  He has a ton of potential to impact our program right away, and we are excited to see his development over his time here."
Aly Camara
6-1 / 170 / F / Bronx, N.Y. / MLK Law / NYRB Academy
Before Temple
Led his high school team to the PSAL quarterfinals as a freshman and went on to win the championship as a sophomore…Helped the squad to an 18-0 season as a junior, where he scored a hat track in the championship game to lead his team to back-to-back titles…Was named student-athlete of the year…Spent time with NYCFC Development Academy…Finished high school career with NYRB Academy…Plans to major in Accounting at Temple.
Why Temple
"I chose Temple because of the amazing facilities, the coaches and the convenient distance from home."
From Coach Rowland
"We are very excited to welcome Aly to our Temple family. Aly has been developed at the NYRB academy, and is very well prepared to make an impact for us right away. He is a powerful and athletic attacking player that will be an immediate attacking threat for us."
Liam Cummings
6-5 / 191 / Fr. / GK / Morrisville, Pa. / Philadelphia Union Academy
Before Temple
Joined the Philadelphia Union Development Academy in 2015…Was a finalist in a 2015 tournament in Dubai…Will be Pre-Med at Temple.
Why Temple
"Both of my parents graduated from Temple. It's always been my dream to go here, and I really love the urban environment."
From Coach Rowland
"Liam is a very talented goalkeeper who has all the tools to excel in college and beyond.  He has developed as a part of the Philadelphia Union Academy, and is well prepared to compete to play and continue his growth here at Temple.   Liam is a driven young player with massive potential, and we are excited to have him as a part of our program and help him to achieve all of his goals."
Eoin Gawronski
5-11 / 169 / Fr. / GK / Limerick, Pa. / YSC Academy / Philadelphia Union Academy/Continental FC Delco
Before Temple
Played for the Philadelphia Union Academy from 2015-18…Spent the 2018-19 season with Continental FC Delco…Helped the Union Academy to a 14-6-6 season as a sophomore and a 17-4-7 record as a junior…Played in eight games with Continental FC Delco as a senior…Plans to major in Statistical Science and Data Analytics at Temple.
Why Temple
"The opportunity to play soccer at a high level, while pursuing my academic passions and interests."
From Coach Rowland
"Eoin is a tremendously talented and driven young goalkeeper, who will compete here right away.  He has been with the Philadelphia Union Academy, and most recently with Continental Delco Development Academy.  Eoin approaches the game with a focus and determination that will make him very successful during his time at Temple and his career beyond."
Manny Ikeocha
5-8 / 155 / F / Townsend, Del. / MOT Charter / Continental FC Delco
Before Temple
Played forward for Continental FC Delco…Attended MOT Charter High School in Middletown, Del…Scored 17 goals and notched 12 assists in 14 games as a junior, earning All-State DIAA Second Team honors…Plans to major in Computer Science at Temple.
Why Temple
"The coaching staff and their fundamentals really influenced me to come to Temple."
From Coach Rowland
"Manny is an explosive and dynamic player who will bring both athletic ability and technical skill to our attack.  He will compete right away with our current team and incoming student-athletes, and will add another threat to our attack.  We know Manny will be very successful here and will continue to impact our program during his college career."
Sean Karani
5-9 / 160 / Fr. / F / Wichita, Ks. / Blue Valley West / Sporting KC Academy
Before Temple
Attended Blue Valley West high school in Overland Park, Kansas…Joined the Sporting Kansas City Academy in 2015…Signed Academy contract with Swope Park Rangers in 2017…Trained during preseason with the Sporting Kansas City senior team in Arizona…Plans to major in Chemistry at Temple.
Why Temple
"When I visited Temple, it felt like home. The high level soccer team as well and the prestigious education are both very appealing to me, and I look forward to beginning this fall."
From Coach Rowland
"Sean comes to us from the Sporting Kansas City Academy in MLS.  He is a dynamic and very talented attacking player, who possesses the skill set to impact the game going forward.  Sean is a fierce competitor who will bring passion, energy, and goal scoring ability to our team this fall, and beyond."