Taking pulse of US soccer at Jeff Cup: "They just need to keep doing what they're doing"
By Michael Willis
RICHMOND, Va. – Perhaps one of the most fascinating aspects of the Jefferson Cup showcase tournament is what it represents as a microcosm of the expansion and development of youth soccer in the United States.
With some 900 teams present at this premier showcase event, and thousands of the United States' most talented youth congregating in one area, it is glaringly apparent that soccer in the United States is on the up and up.
"The number of high school soccer players has more than doubled since 1990," noted a 2010 New York Times article, "to 730,106 athletes, the fastest growth rate among any major sport, according to statistics compiled by the Sporting Goods Manufacturers Association."
That statistic in and of itself is a testament to the time and energy placed into the building of soccer's developmental infrastructure in the United States. More and more showcase events like this pop up, which garners more intrigue from both colleges and international scouts. And still the question is constantly asked: How do US youth players stack up to the rest of the world?
As the first day of the 2013 Jefferson Cup played out on a frosty Friday afternoon racked by howling wind gusts, parents, fellow players and collegiate coaches clustered to bravely observe American youth teams duke it out.
Barry Poole watched the action by himself as Lake Norman Soccer 96 Force, one of the teams coached by his son Philip, took the pitch for their first match of the weekend . Poole, a native of Newcastle, England, has been in the sports business since 1985 and has extensive knowledge of youth soccer development both in the U.K. and U.S.
His son is the executive director of Lake Norman SC, based in Mooresville, N.C., and during his own youth career he played for Newcastle United and Hull City AFC back in England. The elder Poole serves as a director for Pass4Soccer, which is a college consultancy concerned with helping America's youth make the wisest, most informed decision possible with regards to their future soccer career.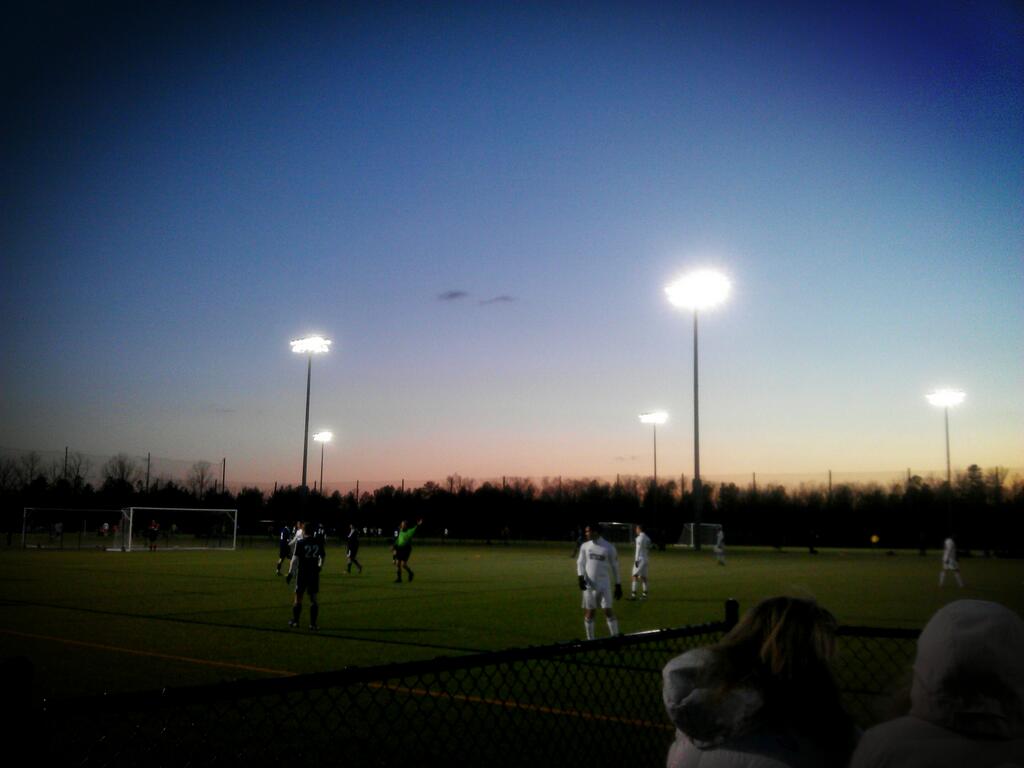 Initially inquiring about the game, the friendly Poole and I got into discussing the intricacies and varying degrees of separation between the American youth soccer game against that of England's own youth developmental system. What stuck out was his acknowledgment that American youth, particularly between the ages of 15-18, was quite different both physically and mentally, but also numerically.
To start, Poole laid out some numbers to express the sheer magnitude of America's youth soccer players in comparison to over in England.
"Well, you've got more players here," explained Poole. "Twenty million American players under the age of 23, and six million total in the U.K."
Simple math tells you that America has a 3:1 advantage, without even including players over 23.
On the physical and mental makeup of players, Poole had much more to compare.
"The American guys [particularly ages 15-18] are physically bigger and very slightly fitter." (Poole half-jokingly added: "I would guess, because of the temperatures.")
On the negative side of things, Poole asserted that "a lot of the technical levels are lower. The acceptance of tactical or coaching instruction tends to be..not as acute, not as good."
Why that is remains a mystery. Poole alluded to the quality of coaching from a young age being different than that of England, but also suggested that there was an element of camaraderie involved in this.
"[In England] you have players who are a lot more tight and cozy with each other before, during, and after games…which you tend not to have here." That statement rings particularly true for some club in the United States, where commute times to practice can range from five minutes to three hours in order to play with a specific team. Geographically, England is a much more compact area, and neighbors play with one another far more often than in the U.S.
However, Poole emphatically points out how far American soccer has changed in the last ten years.
"Oh yes!" he exclaimed. "The facilities here…it pays off, you know? With the speed element of the game."
Poole told me that one would be lucky to find even two youth turf fields in the entirety of England that are readily available, compared to the Jefferson Cup, where over 15 are in use just at the River City Sportsplex alone.
"The American game, I think really took off after the [2002] World Cup in Japan and Korea," contended Poole. "It dove down again briefly, but it's coming back again."
Perhaps what was most encouraging about my conversation with Poole was how excited he was about the direction of soccer in the United States, and how on-point the priorities are of the directors in charge of youth soccer programs nationwide.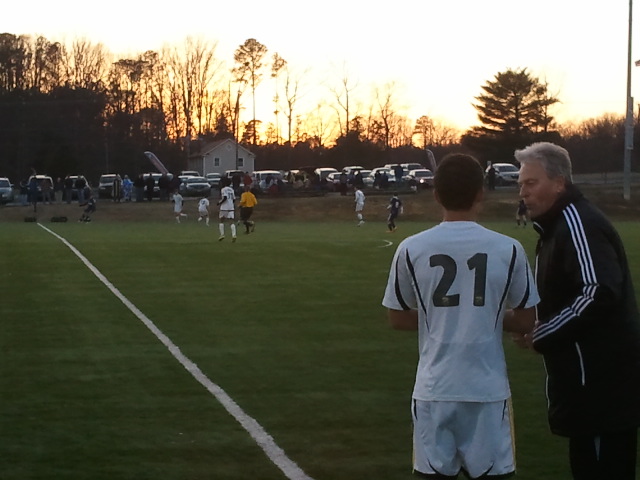 "They just need to keep doing what they're doing. The academy system is brilliant. I think what's coming down the track for that is to establish the two levels of academy, being sure that quality control is enforced, both in terms of coaching qualifications, basic financials within clubs, and how a club is run. [Overall,] it's good!"
Getting an outside perspective on the growth of U.S. soccer certainly provides a more encouraging outlook moving forward than many domestic observers are likely to provide. Quality showcase tournaments like the Jefferson Cup can offer clear evidence of that promising progress.