Tab Ramos selects U.S. U-20 Men's National Team roster for trip to Slovenia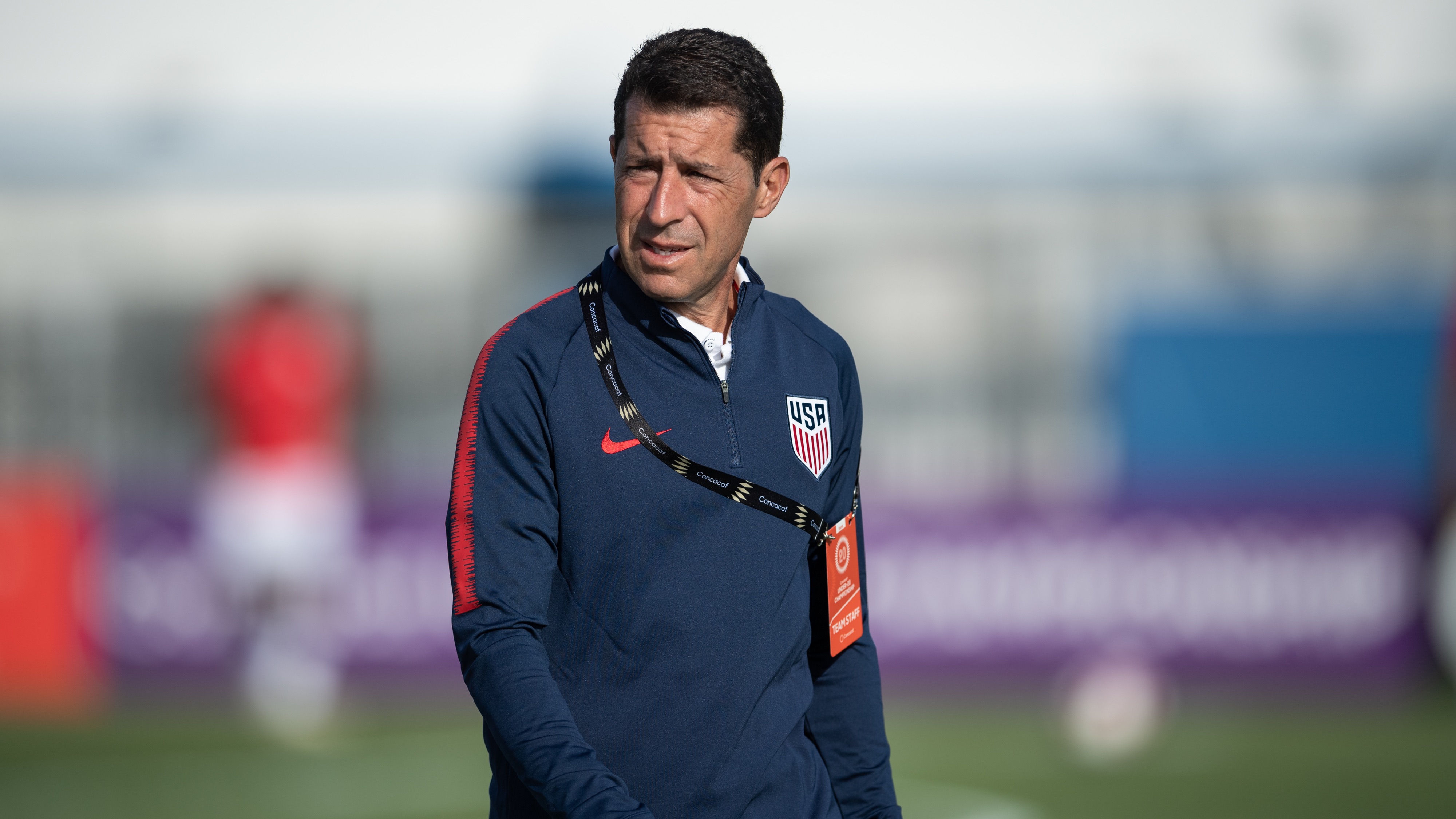 CHICAGO (Aug. 30, 2019) — The U.S. Under-20 Men's National Team will launch its new cycle with two matches in Rogaska Slatina, Slovenia vs. Croatia and United Arab Emirates U-23.
After the USA reached the quarterfinals of the 2019 FIFA U-20 World Cup earlier this summer, this training camp represents the start of a new two-year U-20 MNT cycle.
U-20 MNT head coach Tab Ramos has called 22 players, all born in 2001, to Slovenia. 2001 is the birth-year cut-off for the 2021 FIFA U-20 World Cup.
"We have now had consistent success at this level from a development standpoint, which has been supported by excellent results," Ramos said. "I'm looking forward to helping a new group of players to continue to raise the bar higher than ever before."
U.S. U-20 MNT ROSTER BY POSITION (CLUB OR COLLEGE; HOMETOWN)
GOALKEEPERS (2): David Ochoa (Real Salt Lake; Oxnard, Calif.), Patrick Schulte (Saint Louis University; St. Charles, Mo.)
DEFENDERS (8): Kwabena Boateng (UC Irvine; Elk Grove, Calif.), Jose Kevin Bonilla (FC Dallas; Dallas, Texas), George Campbell (Atlanta United; Wallingford, Pa.), Nathan Harriel (Philadelphia Union; Oldsmar, Fla.), Ian Hoffmann (Karlsruher/GER; Wilton, Conn.), Stuart Ritchie (Hannover 96/GER; Pleasanton, Calif.), Leonardo Sepulveda (Salamanca/ESP; Corona, Calif.), Travian Sousa (Hamburg/GER; Sacramento, Calif.)
MIDFIELDERS (7): Cole Bassett (Colorado Rapids; Littleton, Colo.), Justin Haak (NYCFC; Brooklyn, N.Y.), Marcelo Palomino (Unattached; Houston, Texas), Matteo Ritaccio (Liverpool/ENG; Westbury, N.Y.), Thomas Roberts (FC Dallas; Little Rock, Ark.), Tanner Tessmann (FC Dallas; Birmingham, Ala.), Indiana Vassilev (Aston Villa/ENG; Savannah, Ga.)
FORWARDS (5): Konrad de la Fuente (Barcelona/ESP; Barcelona, Spain), Johan Gomez (Unattached; Keller, Texas), Cameron Harper (Celtic/SCO; Newport Beach, Calif.), Jalen Hawkins (Ingolstadt/GER; Munich, Germany), Charlie Kelman (Southend United/ENG; Basildon, England)