Syracuse University women's soccer 2019 schedule announced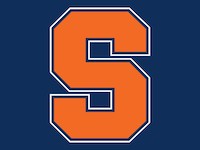 SYRACUSE, N.Y. – A new era in Syracuse women's soccer history is one step closer to beginning.
First-year head coach Nicky Adams announced the team's 2019 schedule Tuesday, unveiling a schedule that features nine home matches and eight contests against opponents that advanced to last year's NCAA Tournament, including defending national champion Florida State.
"We're very excited about our 2019 schedule," Adams said. "Our non-conference schedule presents a challenging group of teams, but it will help prepare us for Atlantic Coast Conference play starting in September.
"We're also thrilled to have nine home games, giving our fans even more opportunities to cheer us on."
Eight of the Orange's 17 regular-season opponents earned NCAA Tournament berths in 2018, and five were ranked in the final edition of the United Soccer Coaches top-25 poll. Seven of those eight tournament teams compete in the ACC.
Syracuse will also play two exhibition matches against NCAA Tournament squads prior to the season opener. The Orange host Albany on Sunday, Aug. 11, inside SU Soccer Stadium before a final tune-up at Rutgers on Saturday, Aug. 17.
The regular-season campaign gets underway against Colgate on Sunday, Aug. 25, at SU Soccer Stadium. Syracuse then hosts in-state foe Siena on Thursday, Aug. 29, before embarking on its first two road trips of the year.
The Orange travel to Dartmouth, Auburn, Kent State and St. John's to begin September. Auburn, Syracuse's first Southeastern Conference opponent since playing Florida in 2017, advanced to last year's NCAA Tournament, while St. John's was shutout by the Orange one season ago in Syracuse.
The non-conference portion of the schedule concludes against Fordham. The Orange will square off versus the Rams on Sunday, Sept. 15, at SU Soccer Stadium before turning the page to ACC play.
Pittsburgh hosts Syracuse on Friday, Sept. 20, to kick off the 2019 conference slate. The Orange then return home to host Louisville and Florida State on Thursday, Sept. 26, and Sunday, Sept. 29, respectively.
After opening the month of October at Notre Dame, Syracuse welcomes Wake Forest and Miami to SU Soccer Stadium. The Orange play the Demon Deacons on Thursday, Oct. 10, and face the Hurricanes on Sunday, Oct. 13.
The Orange's penultimate away trip of the season takes them to Clemson on Saturday, Oct. 19. The final road swing of the year sends Syracuse to NC State and Duke on Thursday, Oct. 24, and Sunday, Oct. 27, respectively.
Syracuse closes out its regular season against Virginia. The finale is set for Thursday, Oct. 31, at SU Soccer Stadium.
Admission and parking at SU Soccer Stadium are free for every home match.