Sweet 16 matchups decided for NCAA Men's Soccer Tournament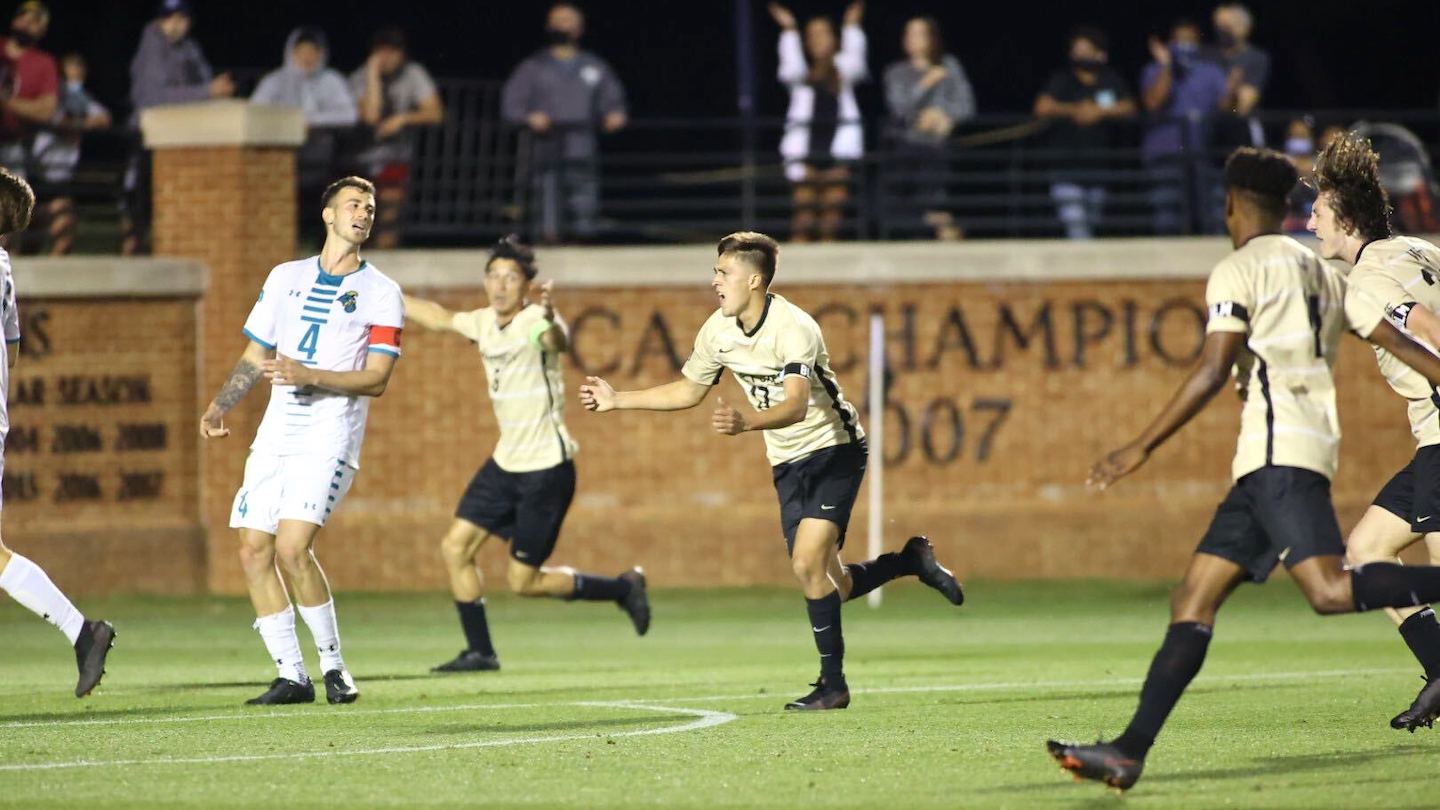 The NCAA Division I men's soccer championship continued on Sunday with the second round. A total of 16 games were played, and the winners advanced to the third round. Here are the highlights from Sunday's action.
In the first pair of matches, No. 8 Georgetown and Kentucky advanced to the round of 16. The defending champion Hoyas blanked High Point 2-0 while the Wildcats had a clean sheet of their own in a 2-0 win over New Hampshire.
A little later in the afternoon, Penn State, Missouri State, Marshall and Marquette would also be moving on. Milo Yosef's OT winner put Marshall through over Fordham while Jon Koka struck twice in the final five minutes to lift Missouri State past Maryland. Marquette earned its spot in the next round by edging Loyola Marymount 3-1 on penalties after a scoreless 110 minutes.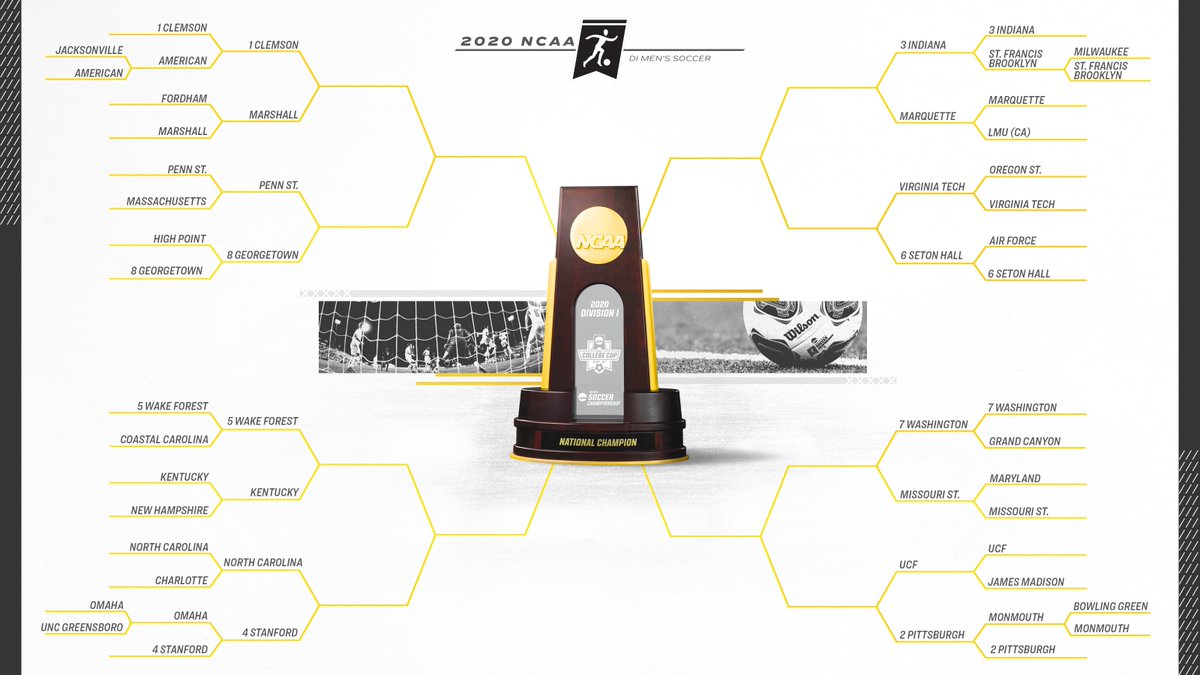 The evening began with overtime victories for No. 4 Stanford and Virginia Tech. No. 3 Indiana and North Carolina each won their respective games on penalty kicks. All eight teams that were seeded advanced to the third round, which will take place on Thursday, May 6.
You can view the interactive bracket here and the printable bracket here.
Here are all 16 matchups of the second round:
Below is a look at the third round matchups: