SUSA celebrates over 50 college commitments for class of 2020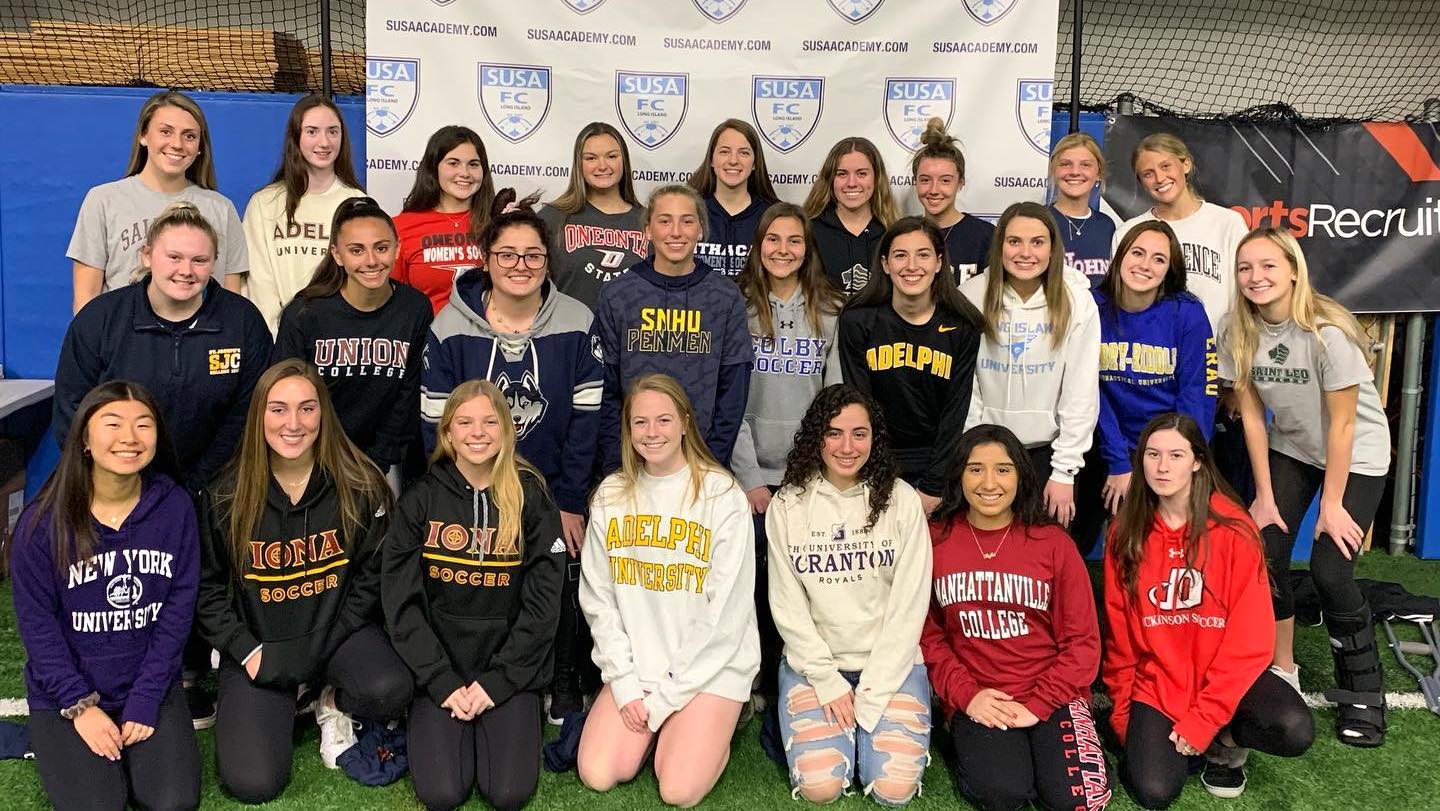 Long Island-based club SUSA has announced its graduating class of more than 50 players who are going on to play men's and women's soccer in college this fall.
On the women's side, SUSA players are heading to a wide range of college soccer programs representing NCAA Division I, Division II, Division III and the NAIA level. To view all of SUSA's women's college soccer commitments for 2020, Click Here.
At the NCAA Division I level, representatives of the club will go on to play for Tri-State based programs such as Iona (3), Long Island University, Princeton, St. John's (2) and UConn. Others will head to more successful D-I programs including Providence College and the University of Pittsburgh.
"We are proud of our seniors and the work they continue to put to be prepared for their college careers," said JR Balzarini, SUSA Girls Technical Director. "We wish them the best of luck, cannot wait to see what they acheive, not only as soccer players but as people as well. That is what the SUSA family is about, more than soccer."
On the men's side, SUSA players will be joining college programs across several divisions, including NCAA D-I programs such as Harvard, St. Joseph's, Stony Brook (2) and Siena. To view all of SUSA's men's college soccer commitments for 2020, Click Here.
Eddie Hackett, SUSA Boys Technical Director: ""We would like to thank all of our seniors for the time and dedication they have put into their individual development and commitment to SUSA over the years. It's been a pleasure seeing them grow and we are excited for them in the next chapter of their lives, on and off the soccer fields".
Follow the links below for a full listing of SUSA's college commitments for the class of 2020: