Staying together: ODSC Pirates repeat as champions of Ralph Downey Memorial Classic
By Jimmy LaRoue
The Old Dominion Soccer Club Pirates outscored its opponents 19-3 over the Memorial Day weekend and took home the Ralph Downey Memorial Classic Boys Under-14 Nike championship with a 5-1 win over Waldorf Blaze U13.
For the Pirates, it's their second consecutive championship at this tournament. The Pirates, on day one of the tournament defeated Virginia Rush Swoosh 1-0 and SOCA Earthquakes 9-2. In the tournament semifinals Sunday, it shut out Virginia Rush Swoosh U-13 4-0 before the championship win.
"We had a very good tournament, very successful," said ODSC Pirates coach Mike Rose. "Rush did an excellent job with the tournament. We were lucky to have fantastic weather. The fields were great."
A number of Rose's team go back eight years to recreation soccer.  He praised the Pirates' effort over the weekend.
"Technically, this team plays at a very high level," Rose said. "At first, they were great athletes. That's how we got by. The last two to three years, they've really brought the technical side of their game up, and we just passed around our opponents, and we were able to get a lot of easy goals with that. They're really learning the game of soccer. I'm proud of them."
Coming off of a loss to close out Virginia Soccer League Boys U-14 Division 2 regular season play in second place with a 6-1-1 record, ODSC Pirates banded together and dominated its tournament group. The Pirates hadn't dropped a regular season game since Nov. 2010 before the May 20, 1-0 loss to Mechanicsville United FC Sabers.
"One of my players wrote on our Facebook page that he's never been with a group like this; he loved them like brothers [and] he thought of them like family," Rose said. "He said, 'Let's get back to it.' We came into this tournament and they were right back to it–hard work, stick it in the net."
Rose said they hadn't planned on staying together, but the players wanted to continue playing with one another.
"I didn't think we were going to have a team," Rose said. "I left it up to them–put it up to a vote. Every single player that was available is coming back to this team in the fall. I didn't think I'd be coaching them."
The team will still be active in the summer, taking part in the sand soccer tournament at the Virginia Beach oceanfront in June, a 3v3 tournament in the summer and Charity Kicks.
"These boys are fantastic," Rose said of the group that will be entering high school in the fall.
One of the ODSC Pirate players, Taylor Wentzel, received the Virginia Sports Hall of Fame Student Athlete Award for his age. But he's just one of many on the team that exhibit exemplary character, according to Rose.
"I could go down the line," Rose said. "Every one of these kids is a standout, huge hearts, true competitors. I'm fortunate as a coach to be able to coach these kids."
And he's happy to have another season with them.
"I love coaching these guys," Rose said. "Every practice, I'm looking forward to it. I didn't want it to end, but I didn't want to hold on too tight. They can go. They're going to be fantastic wherever they end up. To have them for another season, it's a gift."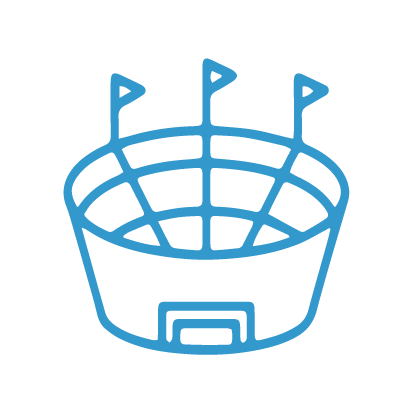 COLLEGE RECRUITING STARTS HERE
Join over 14,000 players in the SoccerWire College Soccer Recruiting Search Engine and learn how to be seen OVER 1 MILLION TIMES PER YEAR.
Basic $99 – for life
Featured $299 – for life
Featured PLUS $399 – for life
Learn More Here