Stanford men's soccer team announces spring schedule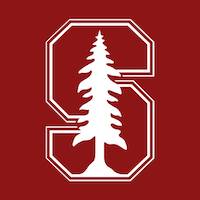 STANFORD, Calif. (Via Stanford University) – Highlighted by alumni games and banquet on May 11, the three-time national champion Stanford men's soccer program announced its spring schedule on Monday.
The high point of the Cardinal's six-date spring slate is on Saturday, May 11 when it hosts its alumni games and banquet celebrating the program's five consecutive conference titles. Matches will feature alums against alums (1:30 p.m.) and alums against the current Stanford team (3 p.m.) before culminating with a dinner in Stanford Stadium (6 p.m.).
Any alumni wishing to attend the festivities are welcome to contact assistant coach Charles Rodriguez at [email protected] The cost of the dinner is $15 per person.
The Cardinal begins its spring with three on the road starting at San Jose State on Friday, April 12 (7 p.m.). Stanford has kicked off its last two regular seasons with matches against the Spartans, winning at SJSU in 2017 (4-0) and playing to a scoreless draw at home in 2018.
Stanford heads up I-80 to play at Sacramento Republic FC at 4 p.m. on Saturday, April 20. It'll be a reunion of sorts, as Republic FC's roster includes a pair of the Cardinal's three-time national champion midfielders in Drew Skundrich and Sam Werner, who are both in their first seasons with the club.
Stanford is at Cal Poly on Saturday, April 27 (7 p.m.) before its spring slate shifts to The Farm. The Cardinal hosts UC Davis on Friday, May 3 (7 p.m.) at Steuber Rugby Stadium a week before its alumni matches in Cagan Stadium.
Stanford's home spring games are free and open to the public.
The Cardinal concludes its spring at Santa Clara on Friday, May 17 (7 p.m.)
Stanford has won three of the last four NCAA titles, five consecutive Pac-12 championships and posted a 77-14-18 (.789) overall record since 2014. The Cardinal returns nine starters to a team that went 12-4-5 in 2018 and advanced to the quarterfinal round of the NCAA Tournament.
2019 Spring Schedule
| Date | Opponent | Time | Location |
| --- | --- | --- | --- |
| Fri., April 12 | San Jose State | 7 p.m. | San Jose, Calif. |
| Sat., April 20 | Sacramento Republic FC | 4 p.m. | Sacramento, Calif. |
| Sat., April 27 | Cal Poly | 7 p.m. | San Luis Obispo, Calif. |
| Fri., May 3 | UC Davis | 7 p.m. | Steuber Rugby Stadium |
| Sat., May 11 | Alumni Games/Banquet | 1:30 p.m. | Cagan Stadium |
| Fri., May 17 | Santa Clara | 7 p.m. | Santa Clara, Calif. |