Stafford Soccer DOC Kyle Lessig departs for IMG Academy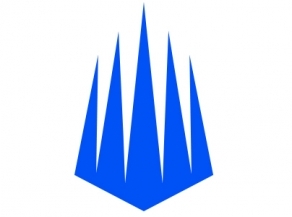 Kyle Lessig has stepped down as Stafford Soccer Director of Coaching and is moving on to a new role as boys staff coach at IMG Academy in Bradenton, Fla. where he will work with teams from US Soccer Academy, Premier Development League and others.
The prestigious IMG Academy is a training institute for elite youth, college and professional athletes across a range of sports. A few notable IMG boys soccer alumni and trainees include Tim Howard, Heath Pearce, Eddie Johnson, Blair Gavin and Michael Parkhurst.
"I look forward to coaching at some of the highest levels in youth soccer at IMG and the future challenges it brings," Lessig told SoccerWire.com. "I'm proud to have been a part of Stafford Soccer, which is a club on the rise."
During his time with Stafford Soccer, Lessig helped the club become a D.C. United affiliate, and worked to build up the coaching staff and programs such as camps and clinics. He was instrumental in Stafford's re-branding, as well as developing a club curriculum and style of play. When he was recruited by IMG Soccer Director Scott Dean, he felt it was the right opportunity for him, but remains proud to have been a part of Stafford Soccer.
"Stafford and my work at other clubs has given me priceless experience in youth soccer," Lessig said. "I would like to say thank you to the Board of Directors, coaches, players, parents and working along side technical director Barry Hill for a great experience I will never forget."
In addition to his time at Stafford, Lessig's coaching career includes experience at the college level, PDL, Director of Player Development and as DOC. He has served as an Assistant Coach at Connecticut College, Technical Director for New London Sounder Premier, CT ODP Staff, Staff Coach BASA (Chicago), DOC Colonial FC (Williamsburg VA), VA ODP Staff, Director of Player Development AC Alliance (RVA), Staff Coach Richmond Strikers/Kickers, Head coach Richmond Kickers Future PDL and Head Coach Richmond Kickers/Rowdies Semi-Pro Indoor.
Lessig holds a USSF "A" license, National Youth License, and a NSCAA DOC Diploma. He played in college at the University of Hartford, and professionally in the USL A-League (Now NASL) with the Connecticut Wolves, New Jersey Stallions (USL Pro League), the Philadelphia Freedom (USISL Indoor), Chicago Eagles Select (PDL), the Municipal de Goicoichea (Training Stint) and the Richmond Rowdies.