SoccerWire Q&A: Coach Steve Smith on VSA Heat 96 girls' Va. State Cup dominance
With most any championship run, a team must overcome adversity to achieve their shining moment. Over the last five years, the VSA Heat 96 girls squad has exemplified greatness, winning three Virginia State Cups.
The Northern Virginia-based squad won the competition at the Under-13 and U-15 levels. But their victory this fall in the U-17 division was even more special, as Heat 96 had lost a whopping four starting defenders to torn ACL injuries.
Despite that, the team took care of business at Ukrop Park in Richmond last week, defeating PWSI Courage 96 Red 3-0 in the semifinals before edging FASA Impact Elite 96 2-0 in the final.
Amazingly given their drastic reshuffling along the back line, the No. 3-seeded Heat 96 did not allow a single goal in their four State Cup matches.
Coach Steve Smith sat down with Soccerwire to discuss how his team's impressive run unfolded.
Soccerwire.com: When the last of that string of ACL injuries hit [in February], did you think your team still had a chance to win another State Cup?
Steve Smith: "We weren't even thinking about the State Cup. We thought we had no chance of getting out of the Region I Premier League [Heat 96 would eventually advance to the championship final in that competition]. That is what came to us first. For State Cup, we hadn't thought about it much, but we knew we needed to readjust some players or pick up some players until they could come back. We had two happen in the same game down at [the] Disney [Soccer Showcase]. The first one was in December."
SW: What was your mentality in replacing those starters, and how did it change the dynamic of your team?
SS: "We moved two of our center mids from last year to center back. We had five defenders last year on the fall team. One of those was still healthy … Her and another were the platoon. We picked up another outside back this summer … They were awesome. We didn't give up a goal the whole State Cup tournament."
SW: What other impressive aspects did you see from your team in the cup?
SS: "Besides not giving up a goal, just the way they came to play that weekend. They were very focused. They played very well. Overall, the whole team contributed. It was good to see that from our group."
SW: Do you all feel you are continuing a dynasty as this team captures another state title?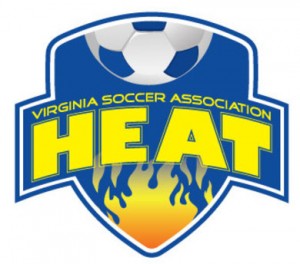 SS: "They haven't won enough to be a dynasty. They are looking to model their play off [VSA Heat 95, a US Youth Soccer national championship-winning team in 2012 and runner-up in 2013]. The girls look up to those older girls and want to emulate what they accomplished. They are a quality team, but their goal is to have a chance at a regional championship and to get to nationals. That is what they are focused on."
SW: When the players with ACL injuries are all fully recovered, how do you handle that with many players likely expecting to start?
SS: "It's competition. I think that is what we are trying to do in our program, have a realistic program where the players are going to be used to what it is like in college and compete week in and week out."