SoccerWire Q&A: Cal South's departing CEO John Weinerth
Cal South, one of the nation's largest youth soccer organizations, announced on Wednesday the resignation of CEO John Weinerth. Weinerth, who had been in charge of Cal South for the past decade, oversaw the organization's expansion from a youth state association with some 100,000 members to a joint youth-adult state association that now serves over 200,000 total members.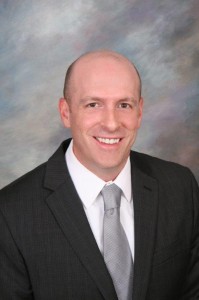 As the Cal South board begins its nationwide search for a new CEO, Weinerth spoke with SoccerWire and reflected on his time in charge.
SoccerWire.com: What has changed in the 10 years that you've been CEO of Cal South?
John Weinerth: We've gone from being a youth-only to a joint-state association which encapsulates now both being an official youth state association as well as an adult state [association]. What that has also helped us get a better connection [with] and get our arms around is the referee community and doing all 8,000 referee certifications through U.S. Soccer through Cal South.
So it's helped us integrate all facets of the game over those ten years and the addition of programs that serve as the adult side — the growth of the referee education and assessment programs, which we are already doing — but now we've brought it all in-house.
SW: Have these changes at the adult level affected change at the youth level?
JW: I think just greater alignment as a whole. We've got a great soccer market. We've got tremendous leagues and clubs who all want to see development on the coach's side, facilities as well as a referees. So this has helped our alignment in doing that in conjunction with our affiliates.
SW: What was Cal South like when you first took over as CEO?
JW: When I first came here I was doing the recreation, marketing and sales programs for the first four years here. At that point, we were one of the first state associations more or less transitioning from the "mom-and-pop-shop" model to operating as a professional business. And I'm happy to say today we've got a large office building, with 24 full-time employees that are dedicated to servicing our members and growing our programs and scouting elite players, doing 100-plus coaching courses a year. I'd like to say that we were at the forefront of that transition.
SW: What would you say were the biggest challenges that you overcame during your time in charge?
JW: With any institution where you have a lot of history, there's a lot of rules layered upon rules. That's how you solve problems. I think one of the great things I would credit our board leadership and our leagues and clubs in doing was to unwind those and make it a more free marketplace if you will, to remove the layers of bureaucracy where we could. There's certainly some work that remains to be done, but we're about games being played and giving freedom to the clubs and leagues that fall under us. I think we've done a good job of removing the red tape and getting players on the field.
SW: How big of an operation is Cal South? How many youth and adults are involved?
JW: In total we tally just over 204,000 total members. So you've got about 155,000 of those being youth players. You've got another 17,000 and growing on the adult side. Then you layer in about 7,000 to 8,000 referees, coaches, and administrators that gets to that number. On the financial side, we just approved the 2014-15 annual budget, which just eclipsed $9 million. So we've been very fortunate to have pretty much steady growth. As long as I've been here, we've never not grown by a three percent basis on membership on a year-to-year basis.
SW: What would you say are some of your biggest accomplishments as CEO?
JW: I would say that a lot of the credit goes back to our 300 affiliate clubs and leagues. One of the greatest accomplishments is focusing on the programs that we run — coaching, education, our state and national cup events, our Olympic development which now we've rebranded as Pro+, referee education — put focus on those programs being very strong and setting high standards to advance the game. And then on the governance side, working with the board to make it easy for our clubs and our recreational leagues and our competitive leagues to do what they do. In some cases, that's getting out of the way and just providing them with support and resources so that they can be successful.
SW: What comes next for Cal South?
JW: We've got a very good strategic plan that's been approved by the board that will serve as a compass. We've got tremendous talent on the staff team that will remain here [and] good leadership within the board. I think we've got everything in place for a very good succession. The hope is we…do a national search and get a good executive in here to take us through the next 20 years.