Six Potomac area teams win brackets at Disney Boys Showcase
Six Potomac area teams won their brackets at the Disney Boys Soccer Showcase over the New Year's holiday weekend, finishing 2017 on a high note at the prestigious tournament. Meanwhile, Baltimore Celtic SC 00 became one of the first teams to clinch a spot in the 2018 US Youth Soccer National Championships, winning the National League U-18 Red Division in league play held alongside the Disney Showcase.
+Full Disney Boys Showcase Results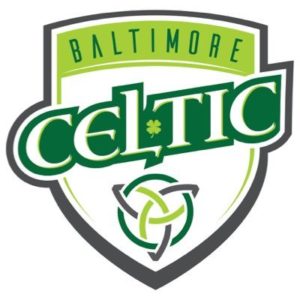 Baltimore Celtic Premier 04: Competing in the U-14 Premier Red Division, Celtic Premier 04 finished atop Bracket B with an unbeaten 2-0-1 record, outscoring opponents 11-3. Celtic stormed past Concorde Fire ECNL 6-1 in the tournament opener, before playing Michigan's Liverpool FC IA to a 1-1 draw, and closing out group play with a 4-1 rout of Florida Rush 04. In the title match against Georgia's Kalonji SA 03 Pro-Profile, Celtic emerged with a 3-2 victory to seal the division title.
Arlington SA 03 Red: At the U-15 level, Arlington SA 03 Red earned a first place finish in Bracket A of the Championship Division. Arlington went 2-1-0 at the event alongside AFC Lightning 03 Gold, but took the top spot thanks to a 2-1 win in their head-to-head match-up with the Georgia side. Arlington clinched the division title with a 3-2 victory over Florida State Cup semifinalist ACYS Spirit United 03 Elite on the last day of play.
+READ: Jefferson Cup 2018 Boys Championship Brackets unveiled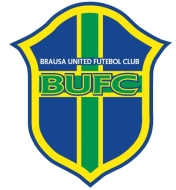 Brausa United Futebol 02 Blue: Maryland State Cup finalist Brausa United Futebol 02 Blue had a dominant showing at Disney, posting a perfect 3-0-0 record in Bracket B of the U-16 Showcase Division. Brausa opened the event with a 3-1 win over North Carolina State Cup finalist Charlotte SA 02 Predator, before going on to defeat Texas side Solar SC 02 Sawyer by a 7-0 scoreline, and finishing off the weekend with a second consecutive clean sheet victory, a 3-0 result against Manhattan SC Titans.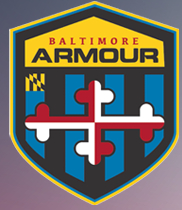 Baltimore Armour: In Bracket D of the U-16 Showcase Division, Baltimore Armour swept its opponents behind a consistent attack, with three straight three-goal performances. Armour opened the weekend with a 3-2 win over reigning Minnesota State Cup champion Rev Academy Black, and followed up the next day with a win over Florida Rush 02 by the same scoreline. In the finale against Pennsylvania's West-Mont United Premier 02 Blue, Armour notched a comfortable 3-0 clean sheet effort.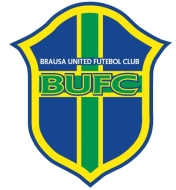 Brausa United Futebol 01 Blue: The U-17 Showcase Division saw Brausa United Futebol 01 Blue post an unblemished 3-0-0 record, including a pair of clean sheets on the defensive side and eight total goals posted on the attacking side. All three of Brausa's opponents – FC Dallas Youth 01 Central, Illinois' FC United 01 Select and Eastern New York's Lake Grove Newfield SC United 01 – advanced to either the semifinals or the finals of their most recent State Cup.
Arlington SA 99 Red: Northern Virginia powerhouse Arlington SA 99 Red conceded only one goal over the course of three straight victories, sweeping Bracket A of the U-19 Premier Division. Arlington began the weekend with a 3-0 shutout of Canada's Supernova FC 00 Black, then went on to defeat Kentucky State Cup champion Javanon SC 99 Black by a 2-1 margin, and finished things off with a 2-0 clean sheet win over South Orlando SC 99 Green.