Siena women's soccer scores late equalizer, draws Lafayette 1-1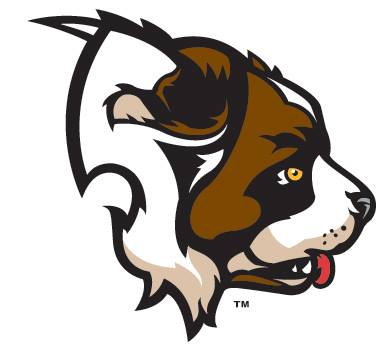 (Via Siena College) – Junior striker Kelsey Horst scored the game-tying goal with just 2:08 remaining in regulation as Siena Women's Soccer rallied late to earn a 1-1 draw at Lafayette. Freshman goalkeeper Taylor Dorado made four saves in her collegiate debut for the Saints, which are now unbeaten in nine of their last 10 matches overall dating back to last season (6-1-3).
Siena (0-0-2) out-shot Lafayette (1-0-1) 16-6 and held a decisive 9-2 advantage in corners, but it was the Leopards who would break through first in the 75th minute. On a free kick from just outside the top of the box, Katie Brannigan lofted a shot just over the outstretched Dorado and under the crossbar. The tally marked the first goal allowed in regular season action by the Saints since last October 14th against Fairfield, a span of 558:07.
But with time running out, composed Siena battled back to net the equalizer in the 88th minute. Senior captain Tara Sobierajski blasted a 30-yard strike that clanged off the crossbar and down to a hard charging Horst who chested in the rebound. Sobierajski was credited with her 16th career assist to move into a tie for seventh all-time in program history with Amy Loughridge '08, and pull within just four helpers of the program record.
The Saints out-shot Lafayette 4-1 spanning the overtime periods, placing all four of their markers on target. Siena had the best chances of the extra sessions in the first overtime, but junior midfielder Madison Vasquez's 95th minute attempt hit off the post and a minute later freshman striker Ariel Somple tried to loft a shot over the keeper, but the Leopards' sprawling Danielle Sedillo deflected the target off the crossbar and over the goal.
Sedillo played all but four minutes, logging seven saves in goal. She started the match and, after being lifted for Kelly O'Brien to begin the second half, returned to action in the 50th minute. The match was delayed for 17 minutes after O'Brien was injured.
Vasquez and sophomore midfielder Gabby Albano paced the offense with four shots apiece for Siena which is now unbeaten in its last six regular season matches (3-0-3) after beginning the year with consecutive ties for the first time in the program's 37 seasons.
The Saints return to the Capital Region for the start of a season-long three-match homestand and their 2016 home opener Friday. Siena Soccer doubleheader action begins with the men's season opener vs. defending Northeast Conference Champion LIU Brooklyn at 2 p.m., with the women to follow against crosstown rival and reigning America East Champion UAlbany at 5 p.m.