Siena College women's soccer team hires Dan Lindemann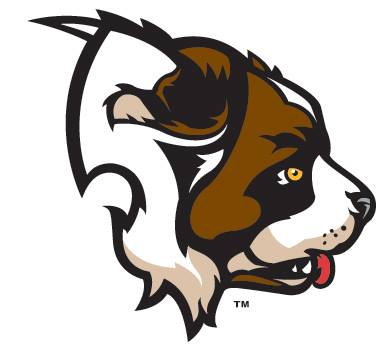 LOUDONVILLE, NY (Via Siena College) – Dan Lindemann, who helped orchestrate the rise of the Siena Women's Soccer program over the past decade, has returned as an assistant coach. Lindemann spent the past four seasons as the head coach of the nearby Shaker High School Girls' Varsity Soccer team following his eight-year stint with the Saints.
"It's great to have Dan back at Siena," said head coach Steve Karbowski. "He brings great experience in many areas, and is a welcomed addition. Dan's view of the game from both a team and an individual player perspective will be a valuable asset to our program."
The 2016 Albany Times Union and Suburban Council Coach of the Year, Lindemann led Shaker to a stellar 48-14-8 (.743) record from 2015-18. The Blue Bison reached a peak ranking of No. 5 in New York State under Lindemann's watch, and qualified for sectionals each season. Shaker, which earned four New York State Scholar Athlete Team awards, produced three All-State selections, one High School All-American, one Suburban Council Player of the Year, and six Section II All-Stars during Lindemann's four-year tenure.
Lindemann helped guide Siena to an impressive 81-54-16 (.589) overall record including a 36-28-10 (.554) mark in the MAAC during his first stint as an assistant coach with the program from 2007-14. The Saints secured five MAAC Tournament appearances over his eight seasons, highlighted by the program's first-ever MAAC Championship and NCAA Tournament appearance in 2010. Siena won its first 12 matches during the historic 2010 season, en route to achieving a program-record 17 wins.
Prior to his first stint at Siena, Lindemann served for three seasons as an assistant coach for the men's soccer program at nearby Rensselaer Polytechnic Institute from 2004-06. He helped lead RPI to the ECAC Championship in 2005, and Liberty League playoffs in 2004.
Lindemann began his collegiate coaching career as an assistant with the men's team at his alma mater, Southern New Hampshire University (2003), and with the women's team at Division III Wentworth Institute of Technology (2002). In his lone season on staff at SNHU, he helped guide the program to the NCAA Division II Elite Eight appearance and a No. 2 national ranking.
A 2001 graduate of Southern New Hampshire with his degree in business education, Lindemann was a three-year letterwinner who appeared in 59 career matches at center back for the Penmen. He helped lead SNHU to a pair of Elite Eight appearances and a 45-10-7 overall record.
Lindemann rejoins a Siena Women's Soccer program which posted an 11-8-3 overall record this past season including a 6-2-2 mark in conference action, while advancing to the MAAC Championship Match for the fifth time in program history.