Seton Hall, Butler, Georgetown, Xavier players win BIG EAST Weekly Awards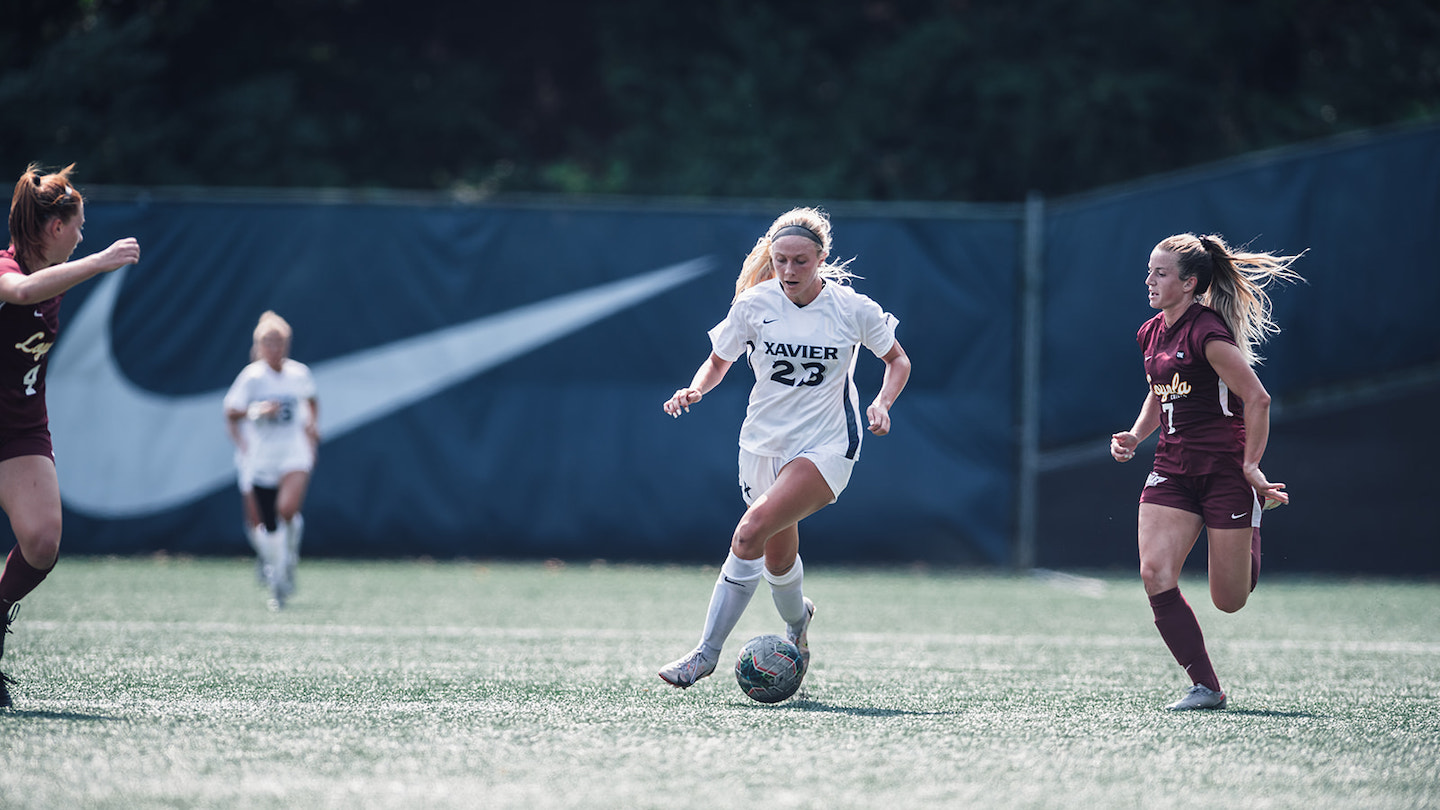 The BIG EAST Conference has announced its weekly women's soccer awards, following the latest slate of competition during the Fall 2021 season.
BIG EAST Offensive Player of the Week
Julia Aronov, Seton Hall, Jr., M
In a 2-0-0 week for the Pirates, Aronov was the BIG EAST's top scorer, tallying seven points off three goals and an assist. The junior midfielder was credited with game-winning goals against both Iona and Lehigh last week. In Thursday's 6-3 win over the Gaels, Aronov posted the GWG in the 50th minute, while finishing with two scores and an assist. In Sunday's 1-0 decision against the Mountain Hawks, she scored the game's lone goal in the third minute.
BIG EAST Defensive Player of the Week
Amanda Kowalski, Butler, R-Sr., D
The Kowalski-led Butler defense limited opponents to just two shots on goal last week as the Bulldogs outshot Wright State and Ball State by a combined 42-3 margin, including 22-2 on target. Butler also posted a 15-5 advantage in corner kicks. Kowalski added an assist in Sunday's 3-0 win against the Cardinals, dishing on Abigail Isger's seventh-minute game winner.
BIG EAST Goalkeeper of the Week
Allie Augur, Georgetown, Jr., GK
Augur earned shutouts against two ranked foes last week, combining for 10 saves at No. 18 West Virginia on Thursday and against No. 9 Rutgers on Sunday. The junior had two stops against the Mountaineers in the double-overtime scoreless draw, before denying eight shots in the 1-0 victory over the Scarlet Knights. Georgetown's win over ninth-ranked Rutgers is the highest ranked team a BIG EAST squad has beaten since the Hoyas topped then-No. 2 WVU back on Sept. 18, 2016.
BIG EAST Freshman of the Week
Chloe Netzel, Xavier, Fr., F
Netzel helped keep the Musketeers undefeated (7-0-0) on the year with a pair of clutch performances in victories last week. The rookie forward assisted on Emma Marcus' 23rd-minute game winner against Ball State on Thursday before scoring the opening goal in Sunday's 2-1 win over Loyola-Chicago. Netzel also posted a game-high five shots against Cardinals.
BIG EAST Weekly Honor Roll
Zsani Kajan, St. John's, Grad., F – 2g, 1a, including the GWG, at Delaware on Thursday
Kylie Sprecher, Marquette, Grad., D – led the defense which earned back-to-back shutout wins last week, outshooting its opponents 15-4 on goal; added an assist in Sunday's win over St. Thomas (Minn.)
Abigail Isger, Butler, R-So., F – 2g, 1a in 2-0-0 week for the Bulldogs; both goals were the game winners
Emma Marcus, Xavier, Jr., F – back-to-back game winners against Ball State and Loyola-Chicago last week
Keelan Terrell, Creighton, Jr., GK – extended her scoreless streak to a school-record 473 minutes (473:20) with her fifth consecutive shutout, also a Creighton standard; went 2-0-0 with shutout victories against North Dakota State and Kansas City