Seattle Sounders Academy announces 2018 National Signing Day class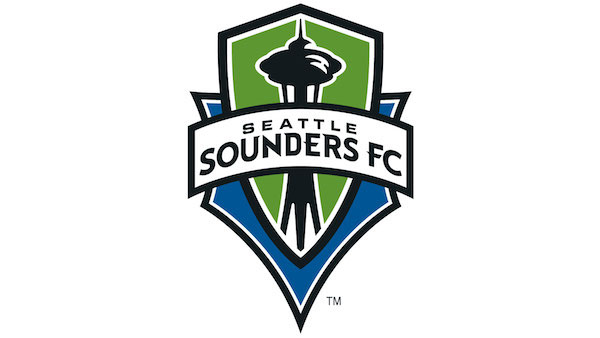 (Via Seattle Sounders) – Eight members of the Seattle Sounders Academy U-19 squad have committed to college soccer programs as part of National Signing Day. In addition to joining storied programs like Santa Clara and the University of Portland, three Academy players will follow in the footsteps of Sounders FC players Cristian Roldan, Henry Wingo and Handwalla Bwana by suiting up for the University of Washington in the Fall.
"We're pleased for the boys that are on the college pathway, and that they're able to have good options for both school and soccer," said Sounders FC Director of Player Development and Academy Director Marc Nicholls. "We as a club are committed to developing good people and good soccer players, and receiving a quality education is an important aspect of that."
Teammates in Sounders Academy since the U-14 level, the trio of defender Sakari Carter, midfielder Ben Huynh and goalkeeper Sam Fowler will head their separate ways and play for Santa Clara, Navy and the University of Washington, respectively.
+READ: U.S. Soccer launches 2018 Spring Men's College Program
Having come through the Sounders Discovery Program, Fowler will join the Huskies as the longest-tenured Academy player with over five years spent in the Rave Green's youth system. A talented 'keeper who has worked his way into U.S. Youth National Team contention, Fowler will compete for playing time at UW with a fellow Sounders Academy alum, Saif Kerawala.
"These guys are going to some tip-top schools, both for academics and soccer," said Sounders Academy Head of Education and Welfare Diane Carney. "These boys are all strong academically and very strong soccer players. All of them are going to really reputable institutions where they'll have great options for choosing their majors and receiving academic support."
While they will be rookies at the collegiate level, several of these Sounders Academy players have already collected a wealth of professional experience. Over the past year, Cam Martin, Dylan Teves, Fowler, and Carter have trained with both Sounders FC 2 and the First Team. Teves has made three appearances in friendlies for the First Team throughout the 2018 MLS preseason, including an impressive 30-minute cameo in Seattle's 2-1 win over the Portland Timbers.
In the past two years, players that featured for S2 while still in the Academy were able to hit the ground running at the collegiate level, with the likes of Bwana, S2 defender Nick Hinds, Indiana University goalkeeper Trey Muse and University of Michigan center back Jackson Ragen all locking down starting spots as freshmen. While the current Sounders Academy U-19s will likely get opportunities to suit up for S2 this summer, the trio of Teves, Martin, and Fowler have already combined for five USL appearances.
The full list of college commitments can be found below.
2018 SOUNDERS FC ACADEMY COLLEGE COMMITMENTS
Augustus Diehl (Defender) — Western Washington University
Rudy "RJ" Stretch (Midfielder) — University of Portland
Ben Huynh (Midfielder/Defender) — Naval Academy
Cameron Martin (Midfielder) — University of San Francisco
Sam Fowler (Goalkeeper) — University of Washington
Raul "Gio" Migletti (Midfielder) — University of Washington
Dylan Teves (Midfielder) — University of Washington
Sakari Carter (Defender) — Santa Clara University