Schedule announced for US Youth Soccer National League Fall Showcases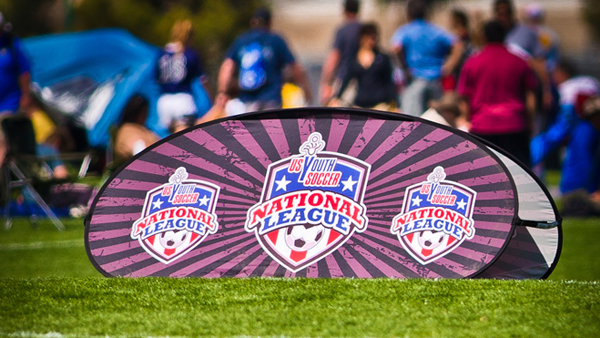 Follow the National League Season
Scores and Schedule | National League Home | Video
Twitter | Facebook | Instagram
FRISCO, Texas (Via US Youth Soccer) — The schedule has been announced for the opening weekend of the 2017-18 US Youth Soccer National League season, as the Girls will gather Nov. 30 – Dec. 3 in Wilson, N.C., and Rocky Mount, N.C. The National League Boys teams will kick off the following week, Dec. 7-10.
The two weekends in North Carolina will feature all 128 girls and 128 boys teams, respectively, creating another significant opportunity for the nation's collegiate, professional and national team coaches to see National League players in an environment of meaningful play.
The games in North Carolina will be played primarily at the Wilson Gillette Soccer Complex and Rocky Mount Sports Complex.
The National League provides a pathway for four teams per gender age group to qualify for the US Youth Soccer National Championships, sending the top finishers in each division of the 14U through 18U Boys and Girls age groups to compete for the National title. The four National League representatives will join the four regional champions at the 2018 US Youth Soccer National Championships, July 23-29 at the Toyota Soccer Center in Frisco, Texas.
+READ: Rosters, schedule set for USYS ODP Girls Thanksgiving Interregional
The 11th year of National League play is shaping up to be one of the most competitive yet, as the pool of teams includes the following:
Boys

5 National Champions
4 National Finalists
10 National League Division Champions
15 Regional Champions

Girls

4 National Champions
5 National Finalists
8 National League Division Champions
17 Regional Champions
"With each team earning its way into the league, the National League provides the most competitive environment possible with quality play and meaningful games," said Paul Luchowski, National League commissioner. "In 2017, nine of a possible 10 National Championship titles were won by National League teams. This season, we have 52 teams competing in the league that qualified for last summer's National Championships."
For the latest scores, schedules and standings, visit http://tournaments.usyouthsoccer.org/events/2017-18-National-League/.
After the Boys and Girls opening weekends in North Carolina, the National League will continue with each gender playing its second weekend in Florida. Half of the 15U-18U boys teams will compete alongside the Disney Soccer Showcase, Dec. 28-31 in Orlando, Fla. Meanwhile, half of the 15U-18U girls teams will take part in the National League Winter Showcase, Jan. 13-15 at IMG Academy in Bradenton, Fla.
Each gender wraps up its season alongside the Player College Showcase in Las Vegas, Nev., as the boys compete March 9-11 and the girls follow with games March 16-18.