Initial Boys ECNL Southeast Conference member clubs announced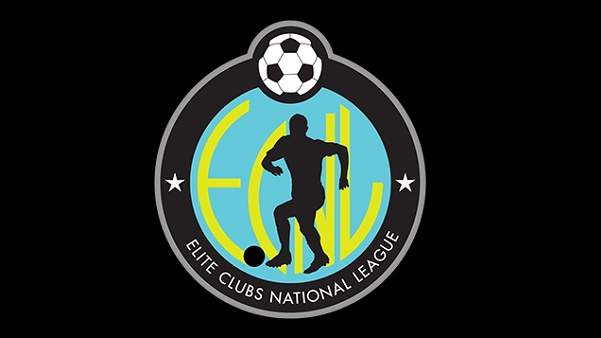 Richmond, VA (Via ECNL) – An initial group of 12 clubs has been announced as the inaugural members of the Boys ECNL Southeast Conference.
The Boys ECNL will kick-off competition in August 2017 featuring regular season competition and events for the clubs. Qualifying teams from these conferences, based on their regular season performance, will advance to the post-season ENPL Playoffs, along with qualifiers from various National Premier Leagues across the country. The ENPL Playoffs will be the top boys' competition sanctioned by US Club Soccer, and is a collaboration between the ECNL and US Club Soccer.
+Read: ENPL names Virginia NPL, Boys ECNL Southeast Conf. as qualifiers
The initial members of the Boys ECNL Southeast Conference include many of the top boys' programs across the region:
Atlanta Fire (GA)
Birmingham United SA (AL)
Carolina Elite SA (SC)
Concorde Fire (GA)
Florida Elite SA (FL)
Florida Kraze Krush (FL)
GSA (GA)
Jacksonville Armada (FL)
NASA Tophat (GA)
Orlando City Youth Soccer (FL)
Tampa Bay United (FL)
Tennessee SC (TN)
The Boys ECNL Southeast Conference will feature competition in 5 age groups: U14, U15, U16, U17, and U18/19. Teams will play between 16-22 conference games in the Southeast Conference, with an additional 3-6 games in cross-conference regular season events depending on age group. Scheduling will allow for players to participate in high school soccer.
"Tampa Bay United is honored to be a member of the Boys ECNL. This is a huge reward for our membership and coaching staff who have created an environment that promotes hard work and a commitment to excellence. Adding to that culture we are now a member of one of the top youth soccer leagues in the country."
– Maurice Loregnard, Tampa Bay United Boys Director of Coaching
"The launching of the Boys ECNL and the ENPL is another example of the leadership of ECNL and US Club Soccer understanding the needs of today's players, and will change the landscape of the men's game. Tennessee SC is excited and honored to be one of the inaugural clubs in the Boys ECNL."
– Stuart Brown, Tennessee SC Executive Director
"When the news broke that the Boys ECNL program would be launched in August 2017, GSA immediately wanted to be a member. The Southeast Conference Boys ECNL will provide the consistent quality of competition to raise the bar for all the clubs in our conference, and we are excited to be a part of it."
— Campbell Chapman, GSA Director of Coaching
"Carolina Elite Soccer Academy is very much looking forward to being a part of the ECNL with our top boys' teams and the unique opportunity it will provide our players. We believe strongly that the organization that the ECNL and US Club Soccer have in place will allow for continued development, growth and exposure for our already successful boys program."
— Andrew Hyslop, Carolina Elite SA Co-Executive Director
"Birmingham United Soccer Association is honored to be a part of the inaugural Boys ECNL starting next fall season. We think this and the ENPL will be the premier player development platform for boys and will help change the landscape for boys soccer in our country."
— Andrew Brower, Birmingham United Executive Director
"Orlando City are very excited to join the Boys ECNL. We are looking to challenge our players and we believe that the Boys ECNL and the ENPL will be the best platform and structure for those players to excel."
— Paul Shaw, Orlando City Youth Soccer Boys Director of Coaching