Schedule announced for 2020 MLS Cup Playoffs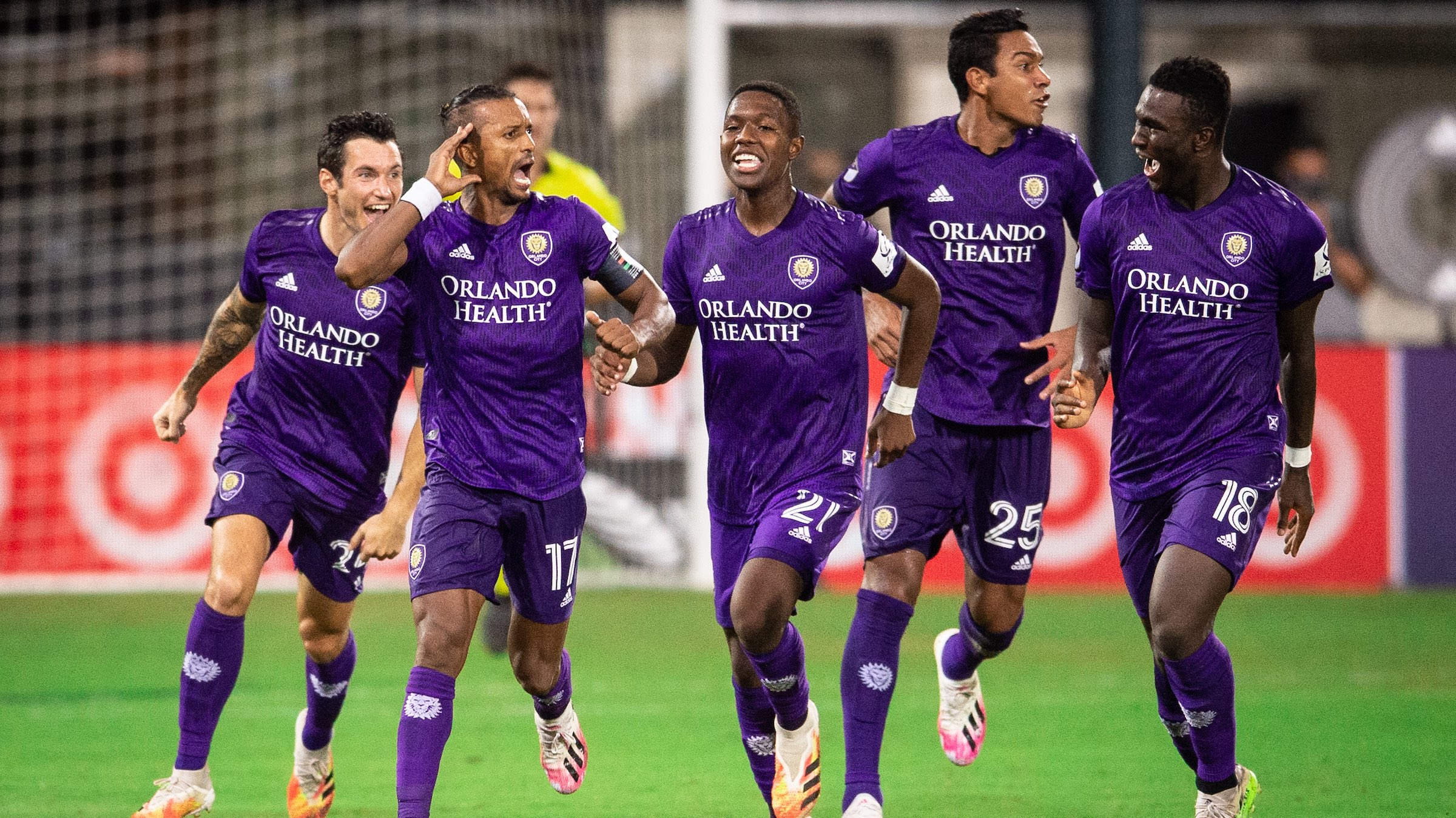 Major League Soccer today announced the schedule and broadcast details for the 2020 MLS Cup Playoffs, which will kick off Friday, Nov. 20 and culminate in the league's 25th championship match, 2020 MLS Cup, on Saturday, Dec. 12 at 7 p.m. CT, live on FOX, UniMás, TSN, and TVA Sports.
The postseason will consist of a total of 17 knockout matches to be played over 22 days beginning on Friday, November 20 and culminating with 2020 MLS Cup on Saturday, Dec. 12.
For the second consecutive season the MLS Cup Playoffs will feature single-elimination, knockout matches hosted by the higher seed from start to finish. Last year saw the highest-scoring postseason in MLS history (4.1 goals per match) and this year the playoff field was expanded to 18 teams from the 14 in 2019.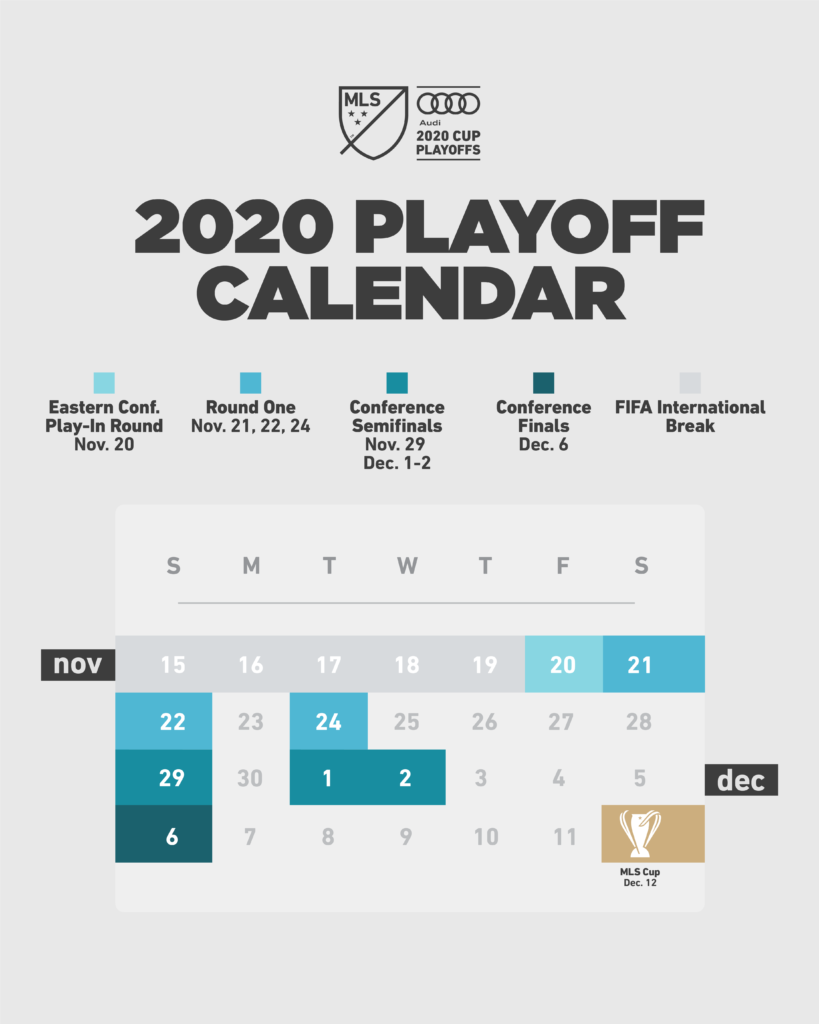 Audi 2020 MLS Cup Playoffs Schedule
Eastern Conference Play-In Match #1 – Fri., November 20 at 6:30 PM ET
USA: FS1, FOX Deportes
CAN: TSN, TVA Sports
---
Eastern Conference Play-In Match #2 – Fri., November 20 at 8:30 PM ET
USA: ESPN2, ESPN Deportes
CAN: TSN, TVA Sports
---
Round One Match #1 – Sat., November 21 at 12:00 PM ET
USA: UniMás, TUDN
CAN: TSN, TVA Sports
---
Round One Match #2 – Sat., November 21 at 3:00 PM ET
USA: UniMás, TUDN
CAN: TSN, TVA Sports
---
Round One Match #3 – Sun., November 22 at 4:00 PM ET
USA: FS1, FOX Deportes
CAN: TSN, TVA Sports
---
Round One Match #4 – Sun., November 22 at 7:30 PM ET
USA: ESPN, ESPN Deportes
CAN: TSN, TVA Sports
---
Round One Match #5 – Sun., November 22 at 10:00 PM ET
USA: ESPN, ESPN Deportes
CAN: TSN, TVA Sports
---
Round One Match #6 – Tue., November 24 at 6:00 PM ET
USA: FS1, FOX Deportes
CAN: TSN, TVA Sports
---
Round One Match #7 – Tue., November 24 at 8:00 PM ET
USA: ESPN, ESPN Deportes
CAN: TSN, TVA Sports
---
Round One Match #8 – Tue., November 24 at 10:30 PM ET
USA: ESPN, ESPN Deportes
CAN: TSN, TVA Sports
---
Conference Semifinal #1 – Sun., November 29 at 3:00 PM ET
USA: ABC, ESPN Deportes
CAN: TSN, TVA Sports
---
Conference Semifinal #2 – Sun., November 29 at 8:00 PM ET
USA: ESPN, ESPN Deportes
CAN: TSN, TVA Sports
---
Conference Semifinal #3 – Tue., December 1 at 6:30 or 9:00 PM ET
USA: FS1, FOX Deportes
CAN: TSN, TVA Sports
---
Conference Semifinal #4 – Wed., December 2 at 6:30 or 9:00 PM ET
USA: FS1, FOX Deportes
CAN: TSN, TVA Sports
---
Conference Final #1 – Sun., December 6 at 3:00 PM ET
USA: ABC, ESPN Deportes
CAN: TSN, TVA Sports
---
Conference Final #2 – Sun., December 6 at 6:30 PM ET
USA: FS1, FOX Deportes
CAN: TSN, TVA Sports
---
MLS Cup – Sat., December 12 at 8:00 PM ET
USA: FOX, UniMás, TUDN
CAN: TSN, TVA Sports