San Jose Earthquakes name Chris Leitch Technical Director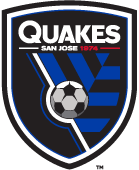 SAN JOSE, Calif. (Via San Jose Earthquakes) – The San Jose Earthquakes announced today that Chris Leitch has been named the club's technical director. Leitch has served as the technical director for the Earthquakes Youth Development Academy since 2012.
Leitch will now work closely with general manager John Doyle on all aspects of scouting, player acquisition and salary cap and roster management.
"Chris Leitch has been a key member of this organization for seven years both as a player and our academy technical director," said Earthquakes general manager John Doyle. "He has a strong work ethic and a wealth of experience both at the youth and professional level. We are excited to have Chris increase his role in the club."
Since taking over the club's academy in 2012, Leitch has helped transform the Quakes' youth system into one of the premier academies in the nation. In 2015, the Earthquakes U-18 Academy squad took third place in the U.S. Soccer Development Academy playoffs. Additionally, the Quakes Premier Development League affiliate, Burlingame Dragons FC, finished their season with a 10-1-3 record (33 pts.), best among 18 teams in the Western Conference.
Leitch also spearheaded the club's recent effort to bring in experienced coaches in Paul Holocher and Andre Luiz Moreira to continue the academy's ascent. He will continue to oversee the youth academy as part of his new role. Additionally, Leitch received his Elite Formation Coaching License as part of Major League Soccer's partnership with the French Football Federation.
"I have been lucky enough to be a part of this organization for the past seven years and am excited for this opportunity," said Leitch. "I would like to thank Dave Kaval and John Doyle and I am looking forward to working closely with them and our great coaching staff. In addition to building a strong first team, we are also committed to continuing to strengthen the connection between our first team and the academy."
Before joining the Quakes front office, Leitch played professionally in Major League Soccer from 2002 to 2011. He made a total of 196 appearances during his 10-year career, tallying 14 assists. Leitch helped lead the New York Red Bulls to their first MLS Cup Final appearance in 2008 and later signed with the Earthquakes in 2009, playing in 58 matches with the club over the next three seasons. He was the Earthquakes Defensive Player of the Year in 2009 and helped the Quakes reach the conference final in 2010.
Leitch experienced success at the college level as well, captaining the University of North Carolina to a National Championship in 2001, setting school records for career games played (88) and starts (87) in the process.