San Jose Earthquakes hire Andres Deza as Girls' DA Director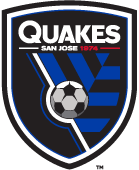 SAN JOSE, California (Via San Jose Earthquakes) – The San Jose Earthquakes have hired Andres Deza as the Director for the club's Girls' Development Academy program. U.S. Soccer's Girls' Development Academy features 74 clubs in six regional divisions nationwide and will begin play in the fall of 2017.
"I am thrilled to join the Earthquakes in this role and to help them grow youth soccer on the female side," said Deza. "I am very honored to join an MLS club seriously interested in investing in female soccer long-term. I am joining the Quakes with the intention to contribute to their overall club vision and excited to lead their Girls' Development Academy program."
Deza, 49, brings a wealth of knowledge and experience to San Jose. Past roles on his résumé include time as a coach and as the director of coaching for the Gryphons Soccer Club in San Mateo, a stint as the technical director for the De Anza Force Girls' ECNL program, and a two-year stretch as the NorCal U.S. Training Center Liaison and member of the national team camp coaching staff for U.S. Soccer.
"This is a special day for girls soccer in San Jose and the Bay Area," Earthquakes general manager Jesse Fioranelli said. "Andres is a great coach and academy director with a track-record that few can fall back onto in women's football. Having appreciated the amount of feedback and interest from players and families throughout the Bay Area, we wanted to work with the best coach that identifies with our vision in terms of player development and forming a one-club game identity."
Spending significant time as a head coach at the club level, Deza led the De Anza Force 98G ECNL to a national championship at the U-14 level in 2013.
A native of Barcelona, Spain, Deza has coached nearly a dozen players born between 1998 and 2003 who have gone on to earn invites to U.S. Youth National Team or U.S. Women's National Team camps.
Deza currently resides in Belmont, California, with his wife Izumi and daughters Momo and Luca.