Saginaw Valley State men's soccer coach Andy Wagstaff steps down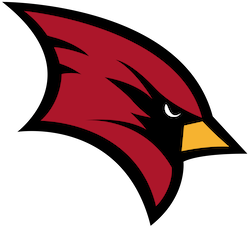 UNIVERSITY CENTER, Michigan (Saginaw Valley State University) – Saginaw Valley State University has announced that men's soccer head coach Andy Wagstaff is leaving the program after serving a four-year tenure. Wagstaff is stepping down from his position as the head of the program to pursue other opportunities.
"My time with the players and staff at Saginaw Valley State University is one that I will cherish for the rest of my life," said Wagstaff. "We created a strong culture that was about trust, team first and passion with everything that we did day in and day out. The by-product of the culture we created was success on and off the field. These young men are champions in every way and I will miss them very much! I would like to thank SVSU for allowing me the opportunity to lead this great program the past four years and I wish nothing but the best moving forward!"
The men's soccer team was notified of Wagstaff's decision to resign his position on Tuesday, Jan. 29.
"We are grateful to have had Andy as the leader of our men's soccer program these past four years," stated director of athletics John Decker. His devotion to his growing family was a significant factor in his decision, which we certainly respect. Andy's intensity and deep knowledge of the game will be difficult to replace, however, we will always appreciate the hard work he did while he was here to maintain the proud SVSU Men's Soccer tradition."
Wagstaff took over the Cardinal Men's Soccer program in 2015, serving as the head coach over a four season span. He racked-up an overall record of 54-16-10, guiding the Cardinals to the NCAA Division II National Tournament in all four years. Saginaw Valley claimed the 2016 and 2018 GLIAC regular seasion championships as well and advanced to the NCAA Division II Round of 16 this past 2018 campaign. He was named the GLIAC "Coach of the Year" three years in a row, spanning from 2015-2017 in his first three years at the helm.
Under his direction, the Cardinals have collected the past three GLIAC "Freshman of the Year" honors in Roderic Green, Michael Hamilton and Lukas Betz and two of the past three GLIAC "Defensive Player of the Year" awards in Tyler Stephens and Omar Sinclair. In Wagstaff's first season, Tyler Channell was named the GLIAC "Offensive Player of the Year" as well. The 2017 campaign saw Connor Keane earn the GLIAC "Goalkeeper of the Year" as well.
Four Cardinals earned all-american honors under Wagstaff, as Jordan Kalk (2015), Channell (2015), Matt Wilson (2016) and Sinclair (2016) all received national recognition for their performance on the field.
Current men's soccer assistant coach Louis Barrow will remain on staff and will be joined by current assistant women's soccer coaches Tyler Channell and James DeCosemo to conduct business as usual during the non-championship season for the men's soccer program. A national search for the next Cardinal head men's soccer coach will be conducted immediately.