Sacramento Republic FC head coach Preki accepts position in UK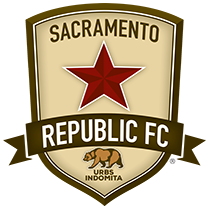 SACRAMENTO, Calif. (Via Sacramento Republic FC) – Sacramento Republic FC has announced that Head Coach Predrag "Preki" Radosavljević has accepted a position in the United Kingdom and will relinquish his duties as the club's head coach. Preki will coach his last match for the USL club on July 11 when Republic FC takes on rival LA Galaxy II.
"Republic FC has been one of the best experiences in my entire career," said Head Coach Preki. "Our players have worked harder than any I know. The fans, city and soccer community opened their hearts to the club as well as to me. This was not a decision I made lightly. The opportunity ahead is a lifetime dream for me and a chance to challenge myself at the highest level of the game."
Paul Buckle will serve as Republic FC's new head coach effective July 12. His experience extends to both playing and coaching football/soccer in England, including a 20-year playing career and over a dozen years and 320 matches as a club manager. He led Luton Town in the defeat of Premier League club Norwich City in the 2013 FA Cup, the first time since 1986 that a non-league club achieved such as victory and the first time in FA Cup history a club achieved such a victory at an away stadium.
Buckle has already reported to Sacramento, Calif. and is working closely with Technical Director Graham Smith, Preki, Academy Director Rod Underwood and the entire coaching staff on a transition of duties. His first match as Republic FC's head coach will be July 14 when the club hosts Premier League's Sunderland AFC.
"Paul is a coach that has excelled in challenging situations and led squads above and beyond their potential," said Technical Director Graham Smith. "In addition to his leadership of the first team, Paul's commitment to develop talent and support the development of future players is one of the many reasons we believe he is the right fit for Sacramento. Our organization cannot thank Preki enough for what he has done to position the club where it is today. We wish him nothing but the best in his new role."
Preki served as Republic FC's inaugural head coach and led the club to a 2014 USL Championship. He was named 2014 USL Coach of the Year following an 17-7-4 regular season record and a second place finish in USL standings. Preki's coaching record during his U.S. tenure is 72-53-35. He is the only coach in U.S. Soccer history to win both MLS and USL Coach of the Year honors.
Republic FC currently sits second in the Western Conference with 30 points and a record of 9-6-3 through 18 matches played. Ten matches remain in the club's 2015 USL regular season schedule along with three friendlies featuring match-ups versus Atlas FC (Liga MX) on July 8, Sunderland AFC (EPL) on July 14 and Newcastle United (EPL) on July 18.