Rowan's Dan Gilmore joins FC Copa Academy coaching staff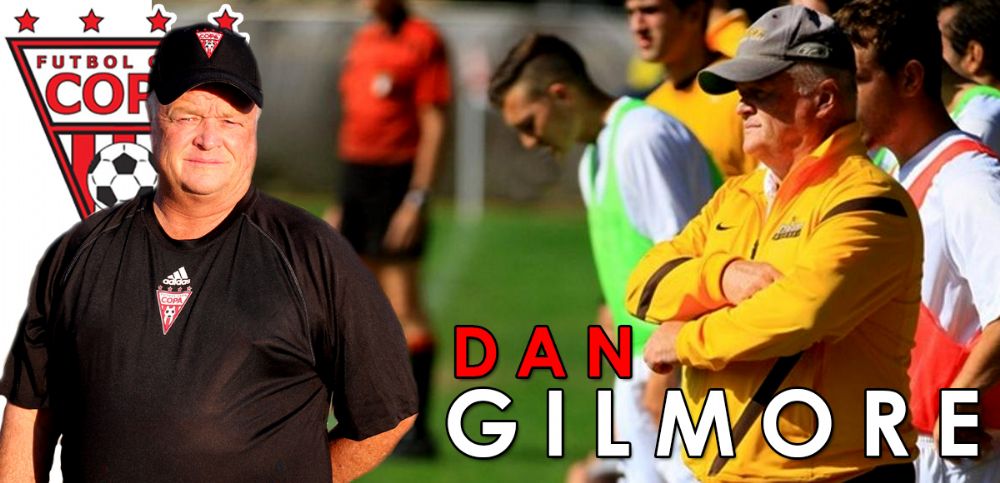 (Via FC Copa Academy) – FC Copa Academy has added Rowan University men's soccer legend Dan Gilmore to its coaching staff.
Gilmore has been the Director of Athletics at Rowan University since 2012. The recent strategic partnership between FC Copa Academy and Rowan University in 2016 has resulted in the formation of 12 new teams and 180 players from all over the Tri-State area becoming part of the club's player development program. Copa has added seven new staff members which include five Rowan University coaches.
"The success of Rowan University, Rowan Athletics and specifically Rowan Soccer is very exciting and they have led to many opportunities for our coaching staff this past year," Gilmor said. "In that light, I am very happy to have had a part in FC Copa Academy calling our brand new facility, on the Rowan University West Campus, their home. I am equally as excited to be coaching for a major academy which exemplifies a high level professionalism in all they do, including the training and development of the players. FC Copa Academy has proven to have a track record of over a decade in both player development and a highly rated collegiate placement program which I look ofrward to be a part of for years to come."
Gilmore was at the helm for Rowan University Men's Soccer from 1976-2013. During his time he tallied a remarkable career record going 559-184-59 for a .734 winning percentage. Gilmore earned his 500th victory in a 3-2 win over Neumann College on October 15, 2007 making him one of 12 coaches in NCAA history to record 500 wins in a career. Gilmore finished his coaching career at Rowan in seventh place on the all-time victories list among all divisions and fifth in Division III.
Gilmore lead Rowan University to two national championships in 1981 and 1990, and earned a 32-21-2 record in the NCAA Division III Championship Tournament in 24 total appearances. Gilmore has led his teams to 13 New Jersey Athletic Conference (NJAC) Championships in arguably one of the top conferences in the country, and as a result was selected as the NJAC Coach of the Year Award an impressive 9 times.
"Welcoming to our organization one of the most successful soccer coaches in collegiate history is not a moment many clubs get to have," said Roberto Aguas, President, Founder and Executive Director of Coaching at FC Copa Academy. "The strategic partnership with Rowan University was not only a critical part of our future but it also gave us the opportunity to bring Coach Dan Gilmore and the soccer coaching staff into the FC Copa Academy family. Coach Dan brings an outstanding amount of experience, knowledge and dedication to our club and we are honored to have him join us."
Gilmore joins FC Copa Academy as a Senior Staff Coach leading the Girls 2003 team this Fall.