Rosters announced for Canada Soccer U-15 Boys Showcase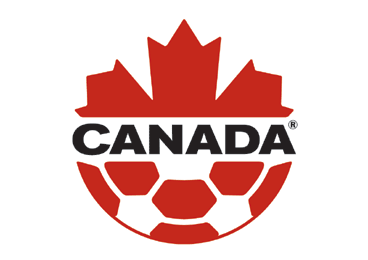 (Via Canada Soccer) – Canada Soccer has announced 76 players that will participate in this year's Canada Soccer U-15 Showcase, with the six-match, round-robin showcase scheduled from May 3-6 in Montréal, Québec. The showcase features a Canadian select squad and the academy/reserve squads from Vancouver Whitecaps FC, Toronto FC, and Impact Montréal FC.
Every squad will play each other once, with each squad comprising of 20 young players born in 2001. Each match will be 80 minutes long, with matches played on Tuesday, Wednesday, and Friday.
Players in this age category are eligible for international youth competitions until 2017 for the U-17 level (born 2000 or later), until 2021 for the U-20 level, and until 2024 for the Olympic U-23 level.
+Read: Around the U.S. Soccer Development Academy: Week 22
Canada Soccer's Men's EXCEL Program channels our nation's exceptional players into the best soccer environments. The Canada Soccer Pathway works in collaboration with our provincial and territory partners as well as the professional clubs and academies. For Canada's elite players, the program emphasizes player development on the pathway to representing Canada's Men's National Team in international soccer.
SCHEDULE
May 3, 2016
Canada U-15 v Impact Montréal FC U-15
Toronto FC U-15 v Vancouver Whitecaps U-15
May 4, 2016
Canada U-15 v Toronto FC U-15
Impact Montréal FC U-15 v Vancouver Whitecaps U-15
May 6, 2016
Canada U-15 v Vancouver Whitecaps U-15
Impact Montréal FC U-15 v Toronto FC U-15
CANADA U-15
GK- Nikola Bursac | CAN / Woodbridge SC
GK- Darlington Murasiranwa | CAN / FC Edmonton Academy
CB- Justin Bélanger | CAN / St-Hubert
CB- Omar Hoffman | CAN / Woodbridge SC
CB- Jean Wilstandy Lord | CAN / CS Mascouche
RB- Rafik Hassane | CAN / CS Saint-Laurent
RB- Isaiah Johnston | CAN / Milton YSC
LB- Keisean Brooks | CAN / Calgary Villains
LB- Justin Yarde | CAN / Markham SC
CM- Mustapha Anes Chogui | CAN / CS Saint-Laurent
CM- Jah'Moises Corona | CAN / Epic FC
CM- Abraham Jones | CAN / Sherwood Park
F- Prince Amanda | CAN / FC Edmonton Academy
F- Daniel Assaf | CAN / Ottawa South United SC
F- Jacob Aulin | CAN / Calgary Foothills
F- Nadjib Chemil | CAN / CS Saint-Laurent
F- Ronaldo Marshall | CAN / Epic FC
F- James Spence | CAN / Suburban FC
AM- Chris Campoli | CAN / Woodbridge SC
AM- Jordan Peruzza | CAN / Empoli FC
VANCOUVER WHITECAPS FC
1- GK- Justyn Sandhu
2- FB- Nathan Demian
3- M- Tristan Torresan
4- CB- Nikolas White
5- M- Ali Zohar
6- FB- Chris Lee
7- M- Nicolas Budisa
8- N/A- Brandon Torresan
9- M- Logan Chung
10- M- Massud Habibullah
11- F- Saah Tboy Fayia
14- F- Eryk Kobza
15- M- Damiano Pecile
17- M- Arjun Mann
19- CB- Christian Campagna
20- M- Kyle Gomes
21- M- Juvraj Kooner
31- GK- Jacob McCall
TORONTO FC
1- GK- Rimi Olatunji
2- FB- Daniel Raimondo
3- FB- Lucas Bernabeo
6- M- Julian de Sousa
7- F- Ryan Robinson
8- M- Joe Mac
10- M- Lucas Areco
11- F- Daniel Martino
12- GK- Anthony Cerminara
13- M- Elijah Le
14- F- Osaze De Rosario
15- CB- Alex Krakowiak
16- F- Tom Akinola
17 – FB- Rohan Goulbourne
19- M- Jayden Nelson
20- CB- Tysen Phillips
21- M- Matthaus Garcia
23- CB- Jaytin Pabla
IMPACT MONTRÉAL FC
51- M- Rickson Aristilde
52- F- Nassim Fadi
54- M- Calin Calaidjoglu
56- M- Luis-Enrique Alonzo-Paz
58- FB- Mikael Williams-Claudio
59- FB- Zachary Fernandez
60- F- Moulay-Abdallah Kanzi-Belghiti
62- M- Cédric Touissant
63- CB- Zackiel Brault
64- FB- Maxandre Cyr
66- F- Youssef Mouelhi
67- GK- Jonathan Sirois
68- GK- Dominik Lessard
69- F- Woobens Pacius
70- CB- Gabriel Capano-Gauthier
71- M- Xavier Laneuville
72- FB- Lundon Durand-Browne
74- M- Yannick Laurent
78- M- Sean Rea
96- CB- Manuel Connor