U.S. U-20 Women's National Team set for camp in San Diego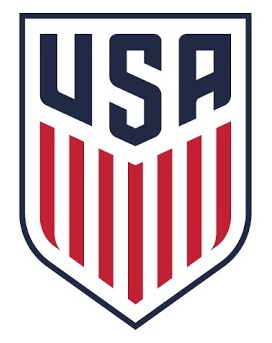 CHICAGO (Via U.S. Soccer) – New U.S. Under-20 Women's National Team head coach Jitka Klimkova will take the reins of her first training camp from April 8-15 at the Chula Vista Elite Athlete Training Center in San Diego.
Klimkova has called up 24 players, seven of whom were on the USA's 2016 FIFA U-17 Women's World Cup Team and four of whom were involved in the last U-20 cycle, including Emily Fox and Savannah DeMelo, who both played in the 2016 FIFA U-20 Women's World Cup in Papua New Guinea. Fox played a significant role in PNG, seeing 413 minutes of action over all six games while starting five of them.
This age group kicked off this cycle with three games in La Manga, Spain, in late February and early March, defeating Norway 8-2, losing to Germany 2-1 and defeating France 2-0. The scorers of five of the USA's 11 goals were called to this camp. Forward Sophie Smith, who scored four goals during the tournament, and midfielder Jaelin Howell, are both with the full U.S. Women's National Team for its games against Russia in Texas, and were not available for this camp. In addition, forward Ashley Sanchez, who scored in both the U-17 and U-20 Women's World Cups last year, and midfielders Tierna Davidson and Brianna Pinto, were not available for this camp after recently finishing an event with the U-23 Women's National Team in Portland. Current full U.S. WNT player and 2016 Olympian Mallory Pugh is also age-eligible for the next U-20 Women's World Cup.
+READ: Jitka Klimkova, Mark Carr named head coaches of U.S. U-20, U-17 WNTs
The roster features six college players in Brooke Heinsohn (Duke), who was the back-up goalkeeper on the 2016 FIFA U-20 Women's World Cup Team, Fox (North Carolina) Samantha Hiatt (Boston College), Zoe Morse (Virginia), Nicole Whitley (Rutgers), and Abigail Kim (California). The remainder of the roster is made up of youth club players.
The U.S. U-20s will play a match against UCLA on Friday, April 14 at 7:30 pm PT at the University of San Diego.
U.S. U-20 WNT Roster by Position

GOALKEEPERS (3): Hillary Beall (So Cal Blues; Laguna Beach, Calif.), Brooke Heinsohn (Duke; Norfolk, Mass.), Laurel Ivory (West Florida Flames; Surfside, Fla.)
DEFENDERS (8): Sydney Dawson (Internationals SC; Akron, Ohio), Julie Doyle (San Diego Surf; Laguna Nigel, Calif.), Emily Fox (North Carolina; Ashburn, Va.), Samantha Hiatt (Boston College; Newcastle, Wash.), Tara McKeown (San Diego Surf; Newbury Park, Calif.), Karlie Paschall (Tennessee Soccer Club; Brentwood, Tenn.), Isabel Rodriguez (Michigan Hawks; Canton, Mich.), Karina Rodriguez (So Cal Blues; Torrance, Calif.)
MIDFIELDERS (7): Savannah DeMelo (Beach FC; Bellflower, Calif.), Samantha Coffey (Match Fit Academy; Sleepy Hollow, N.Y.), Alexandria Griffin (Dallas Texans; Southlake, Texas), Arlie Jones (San Diego Surf; Las Vegas, Nev.), Zoe Morse (Virginia; East Lansing, Mich.), Viviana Villacorta (Beach FC; Lawndale, Calif.), Nicole Whitley (Rutgers; Freehold, N.J.)
FORWARDS (6): Jordan Brewster (Internationals SC; North Canton, Ohio), Belle Briede (Tophat Soccer Club; Alpharetta, Ga.), Abigail Kim (California; Vashon, Wash.), Civana Kuhlmann (Colorado Rush; Littleton, Colo.), Adrienne Richardson (Minnesota Thunder Academy; Oakdale, Minn.), Frankie Tagliaferri (PDA; Colts Neck, N.J.)